Dislcaimer: Due to regional constraints, this story was written on a non-English keyboard, which forced me to have to use Google Translate. The results were mixed.
On Friday night, in the middle of a crazy busy day in the Pacific Northwest, Seattle Sounders Real Salt Lake meet in a crucial game pairing two best teams in Major League Soccer. Seattle victory can draw on large positions Supporters Shield race as the other top teams around them lose points. But this is the RSL we are talking about, they're good and stuff.

And the game was not your typical game between the two teams. A typical party is back and forth affair, never know until the final whistle that his team will step away win. But on the other hand, there are a lot of goals for both teams, with a total of five goals combined is the most ever in this rivalry.
Thankfully, Seattle has the most goals, three to be exact, with all three goals is pretty spectacular in its own terms.
First, Lamar Neagle scored another great goal for the team from Sandy. Last week, Thierry Henry scored a goal for NYRB magic and number were posted on all of their sites, "Is this the best Goals of Henry ever?" Well, Neagle just done something good, finally gives Ireland their delicious revenge on France. It is a left shot from 30 yards beat clean-sheet listed goalkeeper Nick Rimando-while being surrounded by the Cro-Magnon Luke Mulholland, be happy for Kyle Beckerman smell, and defender Chris Schuler. Big goals.

Second, we have seen, Obafemi Martins and Clint Dempsey do what they do when they come together, placed on a little Marvin Gaye and create some magic sexy. Oba sliced​​. Deuce diced. I held. Somewhere Joao Plata had an outbreak. This is the 13th Oba of goals for a club record set by external Low Eddie Johnson.

The ultimate goal Sounders saw me crazy in a room of people who do not comply with the Sounders, have organized an activity like soccer or Canada. What can I say about the game goals by Andy Rose? Nothing like a Monday final goal to win the game that makes you feel alive is. It puts perspective, their priorities in life, which is probably something like the football first, then the list becomes cloudy and confused. It's gotta feel good for Australian English Sounder at Heart to get a win before the game's fans adore her. "Oh Andy, I love you," cries have been heard. There has been a lot of fun.

Remember when Seattle had a 10 point lead and national experts say the shield is all but locked up LA even though there are a few games in hand? You also remember when Seattle slipped and national experts to talk about how Seattle blew a lead unblowable? Well, do not look, but Seattle has a 4 point lead over LA, 1:07 point lead over DC, and 8 point lead over RSL, with a game in hand on all. I would say Seattle acquitted himself quite nicely.

Next: No. 1 goal achievement: USOC. Location: Philadelphia, PA. Opponent: Bethlehem Steel FC Philadelphia Union. On the line: Cinch Chicago Fire's MLS team with the most open American Cup title and a spot in the 2015 CONCACAF Champions League.
Bro, do you even GIF?
In a match between two MLS powerhouses, someone's gotta win.
Oh goodness, Kevin Stott reffed games are some of the worst.
Stop it, Rimando!
Ugh. An early RSL goal. Sucks.
Wow. Neagle. Wow.
Neagle > Henry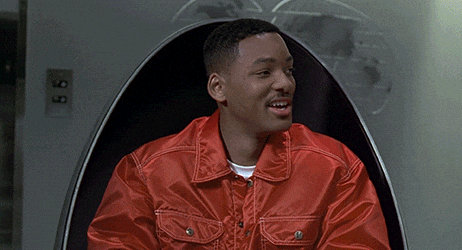 Oba goal! Clint assist!
After-goals-Oba is my favorite.
And just like that RSL ties it up. Super.
I bet Plata planned for that goal to deflect off Alonso.
Gotta be careful here, we need this win.
Borchers you can't do that!
Stott got a call right and it favored Seattle?!
Rose!
Rose smash!
This team is fun.
I love Sounders wins.
Newsflash: Victory Proves Sounders are Good
How are those Supporter's Shield odds looking for you, RSL?