Wednesday night, after the Seattle Sounders lost to FC Dallas, I received a phone call. Like all phone calls I receive, I didn't answer it.
They called back. I hopped onto a computer and looked up the number. Is that a theta symbol in there, I noticed? I typed it in anyway. "Did you mean Tommy Tutone?" Google asked. Stupid google. The ringing stopped. I found out the area code didn't exist; very confused.
Then they called a third time. I looked closely at the phone I held in my hand, my thumb hovering over the answer button. I pressed it. Static and white noise. "Hello?" I asked slowly, tentatively.
More static. Then finally a distorted voice, "What year is it?"
What kind of joke is this? I thought to myself. "What's the year?!" the voice repeated. I hung up.
It rang again. I picked it up, "Listen..."
"No you listen," the voice interrupted me, "I need to know what year it is. And I need to know now."
"It's 2014, man," I answered. "Just settle down. Who are you anyway?"
"I'm you," was all he said.
That caused me to pause. "Wait, what? You're me?" I tried to make sense of it all. "From like the future?"
"Yeah, from like the future."
"Whoa. Heavy. Am I still alive? Wait, of course, ugh nevermind that, what year are you calling me from?"
He didn't answer immediately. When he did, all he said was, "I can't tell you."
"Why not? Because of like the Prime Directive?" I asked.
"What?! No, not because of the Prime Directive, you dumb idiot. This isn't Star Trek. I can't tell you because I can't tell you, so deal with it." Future me sounded like a jerk, but having just watched the movie Looper I figured he was willing to do whatever it took to right some wrong in the past while avoiding having me kill him all the while imparting some nonsense wisdom that'd make my future brighter, I dunno, I wasn't paying that much attention when I was watching it, "Hey moron, are you even listening? I asked you if Seattle just played Dallas."
"Oh, yeah, they just lost," I said. "It was pretty lame. I mean, it wasn't as bad as the loss against New York, but it still sucked."
"Yeah, none of that matters, so stop whining."
What an ass. "I know it doesn't matter really, in the macro, but we could've locked up the Supporter's Shield before the home and away series against LA Galaxy and now we have to get a result from them, whereas we wouldn't've need to if we'd just won against Dallas or New York or both."
"Listen kid, I'm from the future, right? None of that matters." He punctuated each of those last words. Know it all. In my head I started to ask How would you know? but I stopped myself beforehand. The static wasn't as bad anymore. Whatever temporal telephone he was using seemed to have found its groove.
"So?" I finally said. "What matters then? Global Warming? Dwindling fresh water supplies?"
"Don't be so melodramatic. If I were you, I'd bet money on the Sounders winning the Shield." He said the last part slowly.
"Wait, that's what this is about? You want me to Biff the Shield so you can be rich?" I asked, incredulously. "That's totally against the Prime Directive!"
He shouted, "This isn't your damned Star Trek!"
"Oh yeah," I said. "I don't gamble anyway, so I'm not gonna help you get rich." Silence followed. I started to think the line had become disconnected when suddenly I heard him hemming and hawing.
Finally he spoke, "I know, and I didn't really want you to place that bet. It doesn't matter if the Sounders win the Shield or not. There will be seasons when they do and there will be seasons when they don't; seasons when they're so much fun to watch, and seasons where it hurts your heart." He sighed, maybe wistfully, "Enjoy the ride for what it is. You picked a good team to root for, you lucky SOB."
"SOB? Hey, that's your mom too..."
He snapped, "I know that's my mom too! Alright, tell you what, kid, I'll answer any one question about the future that you've got."
I thought for a minute, really wracked my brain hard for the question that was most troubling my future when it finally came to me. "So this Derek Jeter love fest, does it ever end?"
"Never," He said. "It never ends." Then he hung up.
Where we're going, we don't need gifs
Game time! It's gonna get crazy in Frisco tonight!
Zach Scott, Mr. 300. What a guy.
Seriously?! That's how they score?
Hmm. One of these games again, I see.
I feel like we just experienced one of these recently.
I can't believe World Cup star Geiger is buying into Dallas's shtick.
And now Scott is seriously hurt. So much for 300.
Oh my goodness. What a NEAgoal.
How did Neagle score another one of those again?
Alright Sounders, we're back in this game!
Or not.
It's okay, it's okay, we're still in this.
Well that didn't go according to plan.
You can have this back, Pizza Hut Park!
I need a drink or two.
Thanks for hosting us, Dallas.
I really dislike your team and its players.
Sounders need to find a solution to what troubles them.
But thanks to all the traveling Sounders supporters.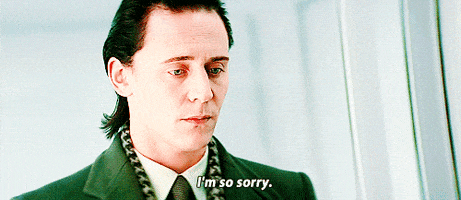 I just hope we didn't blow our chances at the Shield.
Good thing we face Chivas this weekend.