There was a certain sense of calmness I felt going into Wednesday's match pitting Seattle Sounders versus Chivas USA. It didn't really feel like a gameday, none of the jitters, the fear that we might lose. It was just a game and I was watching to enjoy it because I like soccer and the Sounders were playing.
I mildly celebrated the first goal, but I felt bad because it looked so easy. I didn't even celebrate the second goal because I felt bad since it was so easy. Then the third goal happened and I felt worse. And when the fourth goal went in, and the exasperated arms of Chivas players went up in the air saying, "Oh my god, why is this happening to us? I'm a human being with real feelings and I deserve to be loved and cared for and to have people to listen to me when I talk and to be respected and I get none of these things playing for Chivas," and I felt bad. I legitimately felt bad.
The only emotional reactions I had from that first half were shame and guilt, maybe a smattering of disappointment when Clint Dempsey couldn't score over and over. Mercy-misses, I call them, because he's such a nice guy. This is a Sounders game I was watching, in the middle of a hotly contested run for the Supporter's Shield. Seattle needed this win and badly, and I was watching my team thrash a Western Conference opponent, and it felt like I was watching the Hawks play the Mighty Ducks for the first time. Sigi Schmid even laughed during his half time interview. He laughed.
To be honest, PSA Elite put up more of a competition against Seattle than Chivas did in that first half. That's not an exaggeration. It would've been fun to see the Sounders score 20 goals and win 20-0 and watch Obafemi Martins take over the Golden Boot lead in one match. But this isn't the FIFA video game on easy mode, this is the actual MLS where parity supposedly exists.
Thankfully things changed in the second half. I held a latent fear ahead of the game in regards to the unknown attack Chivas would be employing without Erick Torres in the lineup. Without their entire offense on the field, Chivas would have to do something, figure something out, or else wither away. None of that happened in the first half because they were too busy collecting the ball out of the back of their own net, but in the second half, when Seattle settled a bit and started implementing the Let's-get-Deuce-a-goal strategy, Chivas was able to find some space in the attack and make some threatening runs which resulted in two goals.
Sure, it was frustrating, but there were no injuries, no yellow cards, no pending suspensions, tired legs were evident and the Sounders won their third game in a row, picking up their 13th MLS point out of the last possible 18 points available (that's a 2.17 PPG clip), so I can't really complain. Now, had Seattle lost, I would've freaked out. Had Seattle kept it close and won another 1-0 victory, I would've hemmed and hawed and felt pretty apprehensive about the prospects of Seattle finishing the season with hardware other than the USOC and Cascadia Cup. I want four trophies this season, but I'll settle for three if I have to.
At the now Seattle has a 5 point lead over LA Galaxy, who has a game in hand, and DC United. With eight games remaining, Seattle hosts RSL, Chivas, Vancouver, and LA while visiting NYRB, Dallas, Colorado, and LA. Let's set aside the LA Home and Away series to end the year. Seattle should be at least 2 PPG at home versus those three teams, however I'd say 7 or even 9 points is possible, but let's go with 6. On the away matches, let's go with 5 points. I can see 6, 7, or 9 (or even 3, but shhh), but a victory at Colorado and draws in New York and Dallas are entirely possible if Seattle bunkers and counters.
So that'd leave 6 from home games and 5 from away games, leaving Seattle at 62 points going into the LA home and away series (I want to say I actually feel it'll be 65, but that's being pretty over confident).
Meanwhile, LA has home games against Colorado, Dallas, New York, Toronto, and Seattle, while they have travel to face Montreal, San Jose, Dallas, and Seattle. Ignoring the Seattle matchups, I'd say LA picks up 9 points at home. Could be 8, could be 12, but 9 seems a fair bet since Dallas, New York, and Toronto are all possess the talent to beat LA any given day. On the road, I'm going with 5. I wouldn't be surprised if they lost to San Jose after playing a few days prior in Montreal. San Jose plays LA extremely well, but let's go with a draw versus both San Jose and a difficult Dallas.
So those 14 points LA picks up in 8 games would leave them at 60 heading into the Seattle series, with the first game being played at the Stubhub Center, though Seattle will have two days more of rest before the matchup. It's conceivable that if Seattle gets a result there, any result, they lock up the Supporters Shield. It's also possible those games ultimately don't matter whatsoever if Seattle can win 5 of the 7 remaining matches against non-LA opposition, which seems feasible.
Either way, it'll be an interesting end to the season. Seattle's got a little bit of a break before their matchup against RSL here in Seattle, so hopefully those tired legs will become less tired and the Sounders can make a late season push to break the points record.
To gifs and beyond!
Game day, I'm ready!
Can't wait to see the talent of Chivas without Cubo.
I have a sneaking suspicion Chivas might be overmatched here.
Ooo Oba magic!
Oh, another Oba goal!
Doing a bangup job on defense, Chivas, bangup job.
And now an English Rose goal!
That was a pretty slick free kick by Evans.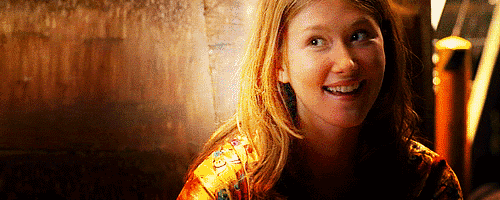 We could probably afford to relax now.
And now an English Rose goal!
That was a pretty slick free kick by Evans.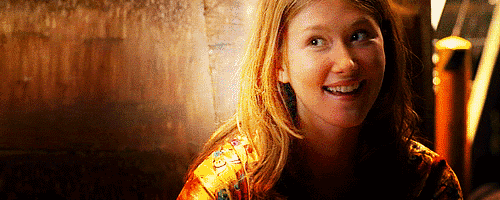 So many goals.
My goodness, how large will this lead get?
Are the Sounders playing on easy mode or something?
Hmm, this second half isn't as pretty as the first.
It's the moral victories, Chivas. Someone somewhere is proud.
Three minutes of stoppage time?! C'mon, ref, you're so biased.
Phew! Escaped with a victory. That was tricky.
Oh, and Oswaldo Minda?