Thank you so much for joining our community. Throughout its history, Sounder at Heart has been primarily supported through display advertising. As anyone who's been on the internet recently can attest, this has contributed to it becoming an increasingly unpleasant experience.
This is our attempt to change that. Going forward, Sounder at Heart, Ride of the Valkyries and Nos Audietis will be primarily supported through paid memberships, even though the vast majority of our content will remain in front of a paywall. Not only will paid subscriptions help us ensure that we maintain our first-in-class coverage and continue to push the envelope, but they will also allow us to operate without annoying programmatic ads that fuel most of the internet and make your browsing experience less enjoyable.
By embracing a membership model, we'll also have the ability to focus more on smart analysis, deep insight and real reporting while taking pressure off of us to chase cheap views. As someone who took the time to sign up, we assume you support these efforts.
Not to drop a whole guilt trip on you – and we respect that not everyone can afford to pay for this – this whole endeavor is only going to be sustainable if people pay to subscribe. The history of soccer media is littered with failed websites that thought they could make this work on an ads-only model and it's nearly as easy to find subscriber-focused outlets that have scaled back or eliminated their coverage of soccer because they weren't seeing the return they wanted.
That said, we understand that not everyone is in a position to offer their paid support, and we want to remain as accessible as possible to the wider community. As a member, you'll still be able to read and listen to most of our content and you'll have access to our revamped commenting section as well.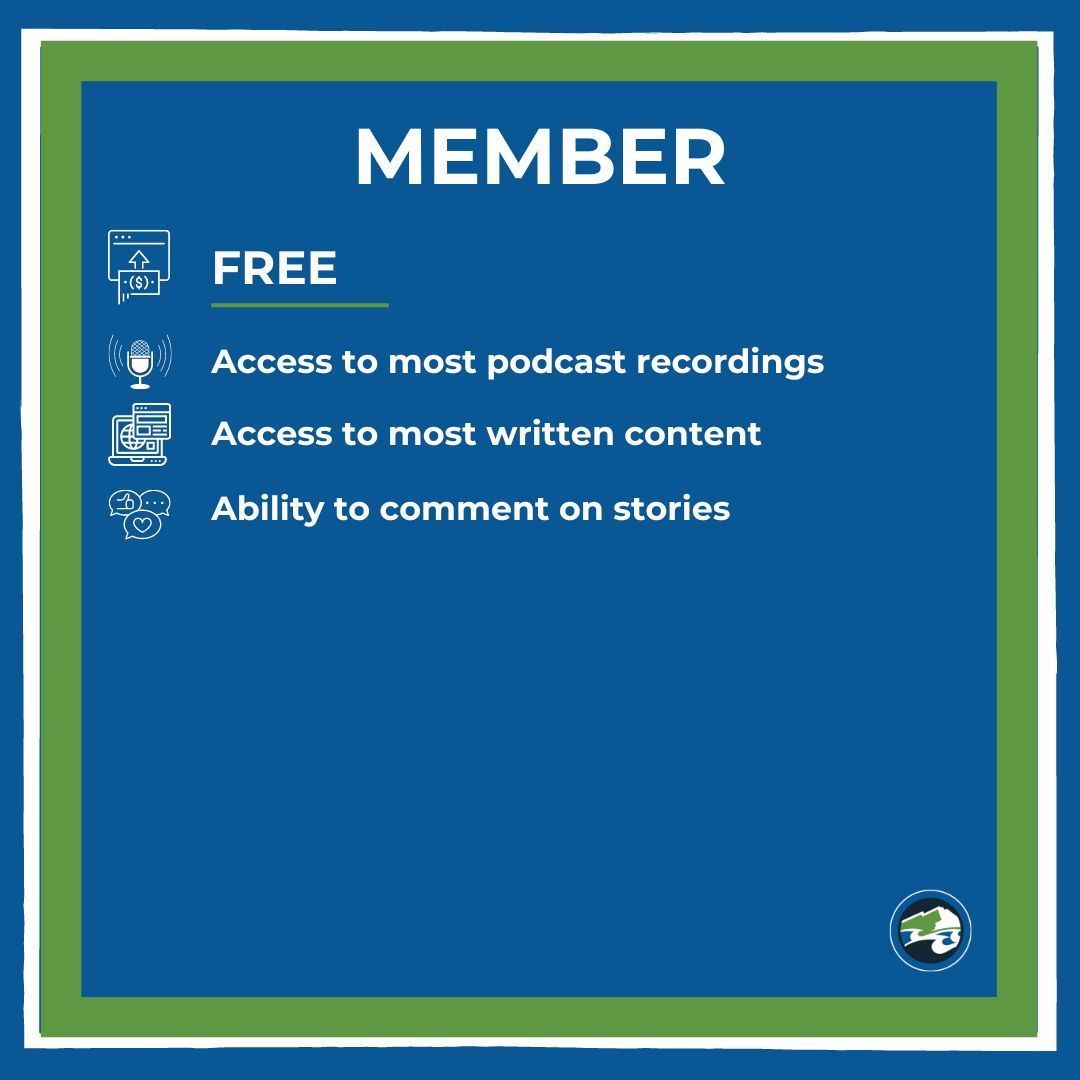 If you'd like to receive our various newsletters, you're welcome to subscribe to those as well and our podcasts also remain mostly free. Even if you can't support us with a paid membership, you can help support the site by sharing our content, spreading the word about what we're doing here and maybe even buy some merchandise.
We sincerely believe what we're offering is unlike anything else MLS and NWSL fans have and we hope that you'll consider becoming a paid subscriber with plans starting as low as $19/year. From now until we complete our move on Aug. 21, we're also offering the opportunity to become a Supporter – which comes with access to our Discord server, discounts on merch as well as a few other perks – for $50 for the first year, which is discounted from the normal price of $74. You can also now become an Advocate for $150/year which will be your price for as long as you renew and is discounted from $206/year.
If you'd like to comment, you must create a separate account on our commenting platform, Coral. To do that, just hop into the comment section of any story and you should be prompted to create one. We're still working on refining our comments platform, but it should look and feel similar to what we had on the old site. You can get notifications whenever someone responds to you, ignore commenters you find frustrating and manage your privacy, among other things.
Thanks again for making this jump with us. With the support from our readers, we believe the best is yet to come.
YNYA