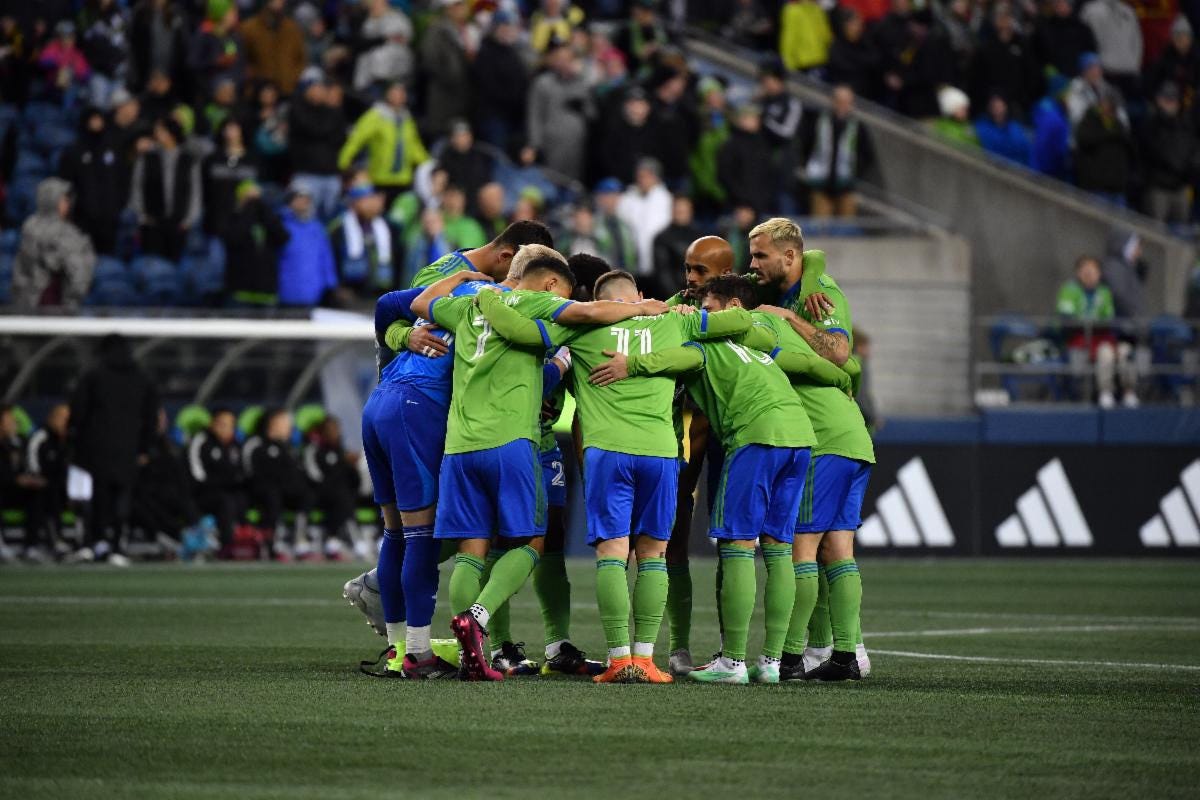 Beating two opponents of questionable quality at home was certainly fun. But Saturday's road game against FC Cincinnati will probably tell us a lot more about the Seattle Sounders' ability to contend for hardware.
For all the understandable frustrations over the Sounders' home form last year, it was on the road where I'd argue their season was really lost. A year after they finished with 31 points — the second most in the league — the Sounders finished with just 11 road points in 2022, more than just four teams. The Sounders lost 12 games on the road, two more than their previous MLS worst and four more than they'd ever had in a single season under Brian Schmetzer.
Particularly frustrating was how many of those losses happened. Just one of them came by more than a single goal — the 2-0 loss at FC Dallas right after the CCL final — and the Sounders actually led at one point in four of them.
FC Cincinnati haven't exactly turned TQL Stadium into a fortress — their 24 home points were better than only four teams last year — but they are a very dangerous team that scores a lot of goals. Brenner, Brandon Vazquez and Luciano Acosta combined for 46 goals last season.
The flipside is that despite playing with a true back 5 most of the time, Cincinnnati gives up a ton of goals. Only five teams gave up more than their 56 goals last season and they gave up multiple goals on 14 occassions, including eight times at home. They actually had three 2-2 ties and another 4-4 tie at TQL Stadium.
All of which is to say, I think this is probably going to be a a wide open match and the Sounders should get plenty of opportunities to find goals, especially with the way their offense is clicking right now.
Héber might be out a month, don't freak out, silly
Hopefully you've heard by now, but Héber is going to miss this game and probably the next few as well. He suffered a hamstring injury during Wednesday's training session and is out 2-4 weeks. The good news is that Raúl Ruidíaz is back and could even start.
What's been a little weird is seeing people react to this news in something close to apocalyptic terms. In a sense, I get it. Héber was off to a great start and the Sounders looked really good with him on the field. In another sense, I'm very confused.
Whether Ruidíaz is only fit enough for 30, 60 or 90 minutes, he is available. Having watched him in training over the past couple weeks, I'm 0% worried that he's going to produce as long as he's healthy. I get that there's very reasonably cause for skepticism when it comes to his health, but Ruidíaz produced .62 goals per 90 last year even while dealing with a ton of injuries. The Sounders are going to be fine.
Everything else you need to know
Comments