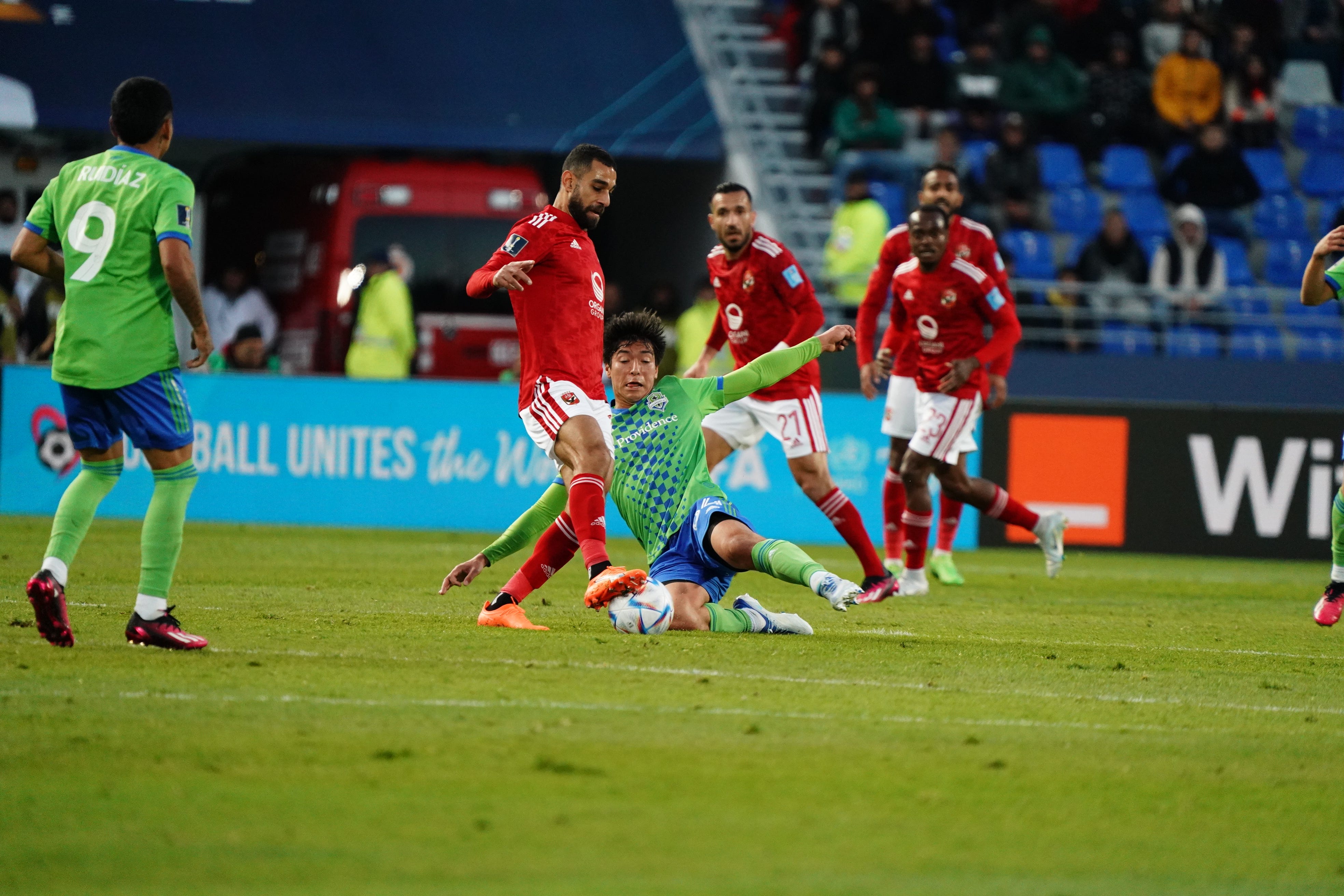 Playing through international windows is essentially a MLS tradition. The Seattle Sounders usually try to schedule around them, but just about every year they invariably get caught in a situation similar to the one they face on Saturday when they visit Sporting KC.
The Sounders will be missing six players for the game, including three likely starters in Alex Roldan, Nouhou and Raúl Ruidíaz. The good news is that the Sounders won't be playing through the windows in June, September or October. The bad news is that they'll play five games during this summer's Concacaf Gold Cup.
For now, though, they'll need to find a way to cope. From what I've seen in training, it will be through a combination of moving regular starters around and hoping some reserves can step into bigger roles. Here are the reserves I'm expecting to see:
Léo Chú: The Brazilian winger has come in and out of favor for Brian Schmetzer since joining the Sounders in the summer of 2021. He actually played in five and started three of the Sounders' first six MLS matches last year. That he didn't produce a goal or an assist in any of those speaks to why he only got five more starts the rest of the year. But Schmetzer has been speaking highly of Chú all year and seems to think the best is yet to come. This is a big opportunity for him.
Josh Atencio: This will actually be Atencio's second start of 2023, but his first during the MLS campaign. Atencio, as you may remember, also started against Al Ahly in the FIFA Club World Cup and looked pretty good! In three appearances off the bench, Atencio has been solid but pretty limited in his ability to affect matches. The midfielder has long been known for his engine, but has sometimes been guilty of being overly ambitious in his range. The Sounders will probably want him to mostly cover for the more attack-minded fullbacks in this one.
Kelyn Rowe: After years of getting on the field mostly through his versatility, Rowe seems to have settled into more of a straightforward backup fullback now. In this one, we'll probably see him deployed on the left side. That's not his strongest position, but he's shown himself capable in the past, most notably in the CCL final when he filled in for Nouhou. If he can simply avoid being badly exposed, I think that has to be considered a significant success.
Here's how I think they're going to line up: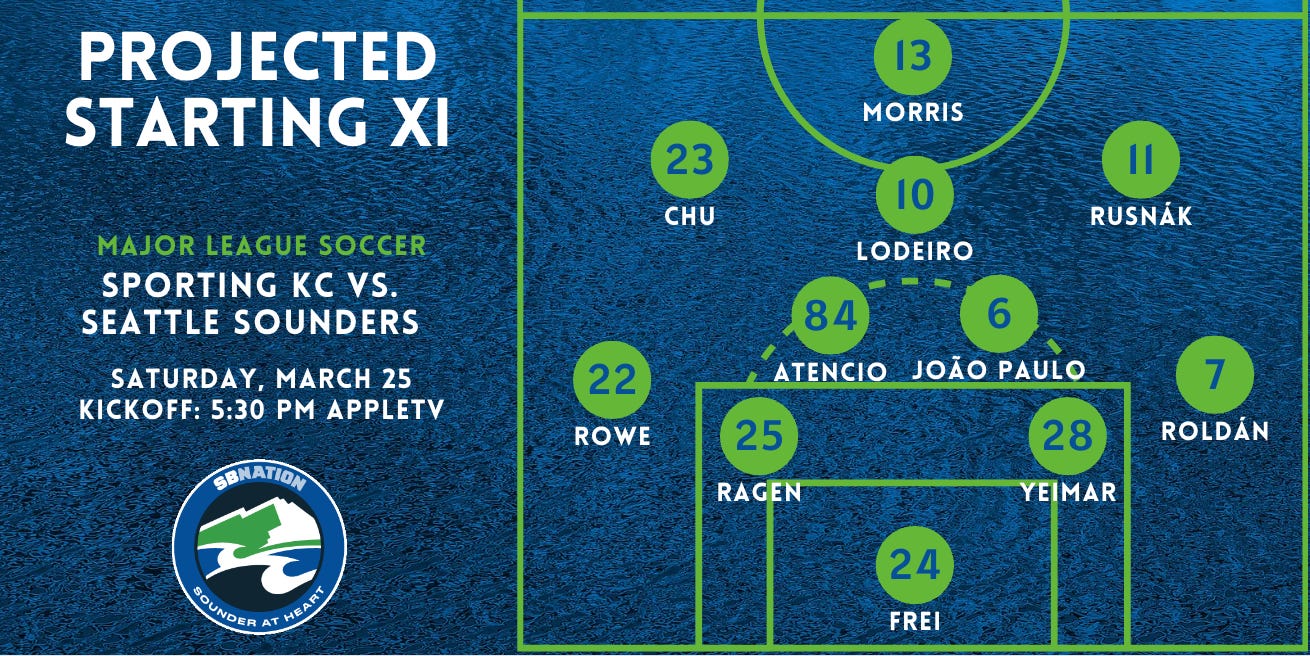 Everything else you need to know
Comments