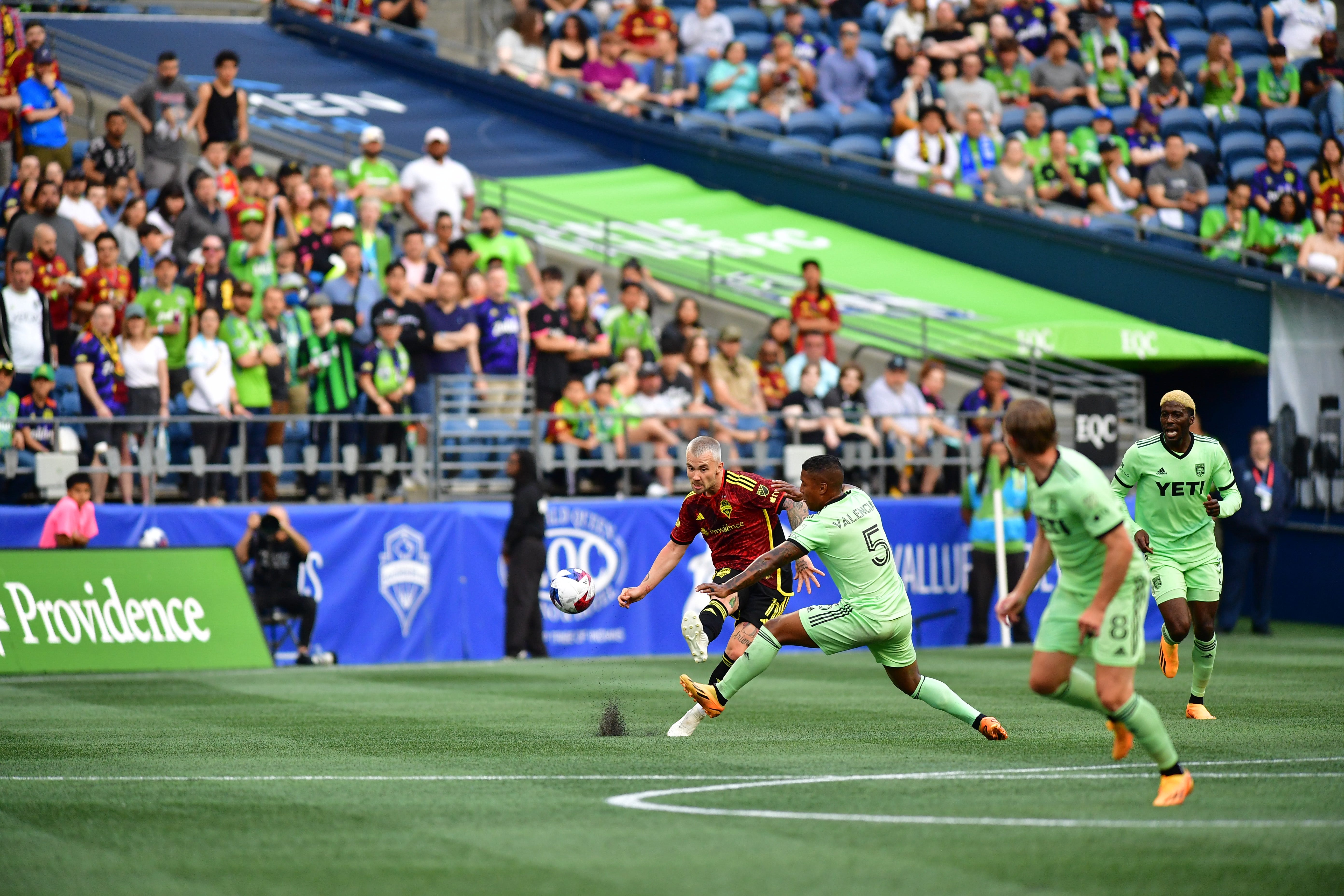 What looked on paper to be a potentially soft spot in the Seattle Sounders' schedule — at least in terms of opponent quality — has proven to be a bit of a grind. Following Wednesday's 2-1 loss to Austin FC, the Sounders have gone 2-3-1 in their last six while facing four opponents who were outside of playoff position at the time they played. Even more frustrating than that was all three losses have come against teams riding respective losing streaks of 6-, 10- and 8-games.
Here are my main takeaways from the Austin game:
Chance creation was not the problem
As much as I find xG to be a useful stat, I will freely admit that the smaller the sample size the less reliable it is as a useful metric. But I think xG told a pretty accurate story of Wednesday's game. The Sounders won that battle 2.3-.6, their most lopsided xG victory since Week 2. Digging into the xG you'll find the Sounders were credited with five "big chances", shots that usually have an xG value of .20 or greater. I'd say that at least four of those were legitimately very good chances and the fifth — Héber's close range volley — was still pretty good. On another day, I think the Sounders could have easily won this game 3-2.
Speaking of Héber…
I know there was a lot of frustration over Héber's performance in this game, but I'm here to say that he was BY FAR the Sounders most dangerous player. Yes, he needs to start converting some of the chances he does such a good job of putting himself in position for, but he's also the only one consistently putting himself in those positions. Of the three big chances he wasn't on the end of, he also set up two with his passing and was regularly in the middle of the Sounders' most dangerous movements.
I'm a little more worried about…
I was a huge booster of both Jordan Morris and Nicolás Lodeiro earlier this year, but it's been a few games now that neither have been nearly as influential as the Sounders need them to be. Morris was probably a bit unlucky not to score the volley Alex Roldan put on a platter for him and did pick up a secondary assist on Fredy Montero's goal, but he was held to just 24 touches and a woeful 10-for-20 passing. Lodeiro was held to just 59 touches — albeit in 70 minutes — which is tied for the fewest touches he's had in a game this year. It was also Lodeiro's second straight game with 0.0 expected assists and the third time in four games he's managed that. The Sounders shouldn't need Lodeiro to generate all their offense, but they need him to generate some.
This trend of losing to bad teams
It's simply inescapable that the Sounders seem to have a horrible habit of playing down to their opponents recently. How else to explain that in their last six games the Sounders went 2-0-0 against teams who were collectively 7-6-4 but 0-2-1 against teams who were 6-14-6 when they faced them? Figuring out the cause of this is a little harder. Fredy Montero suggested that the Sounders are somewhat victims of their own success, with opponents seeing the matches as a chance to make a statement. Stefan Frei had this to say: "Every team can win against any team, that's just how it is. They come in here with nothing to lose. We're not playing teams that are three divisions below us, they have weapons, they just haven't had good results." Still, maybe playing a team who isn't in such a dramatic rut like Vancouver is just what they need.
What I'll be looking for today
My suspicion is that Xavier Arreaga is going to get his first start of the MLS campaign today. I didn't think he was bad last year but also am not surprised that Jackson Ragen ended up beating him out for the starting spot. Ragen's form seems to have slipped just a bit over the last few games so maybe some rest will do him good. In the meantime, this is a huge opportunity for Arreaga to show he deserves more playing time.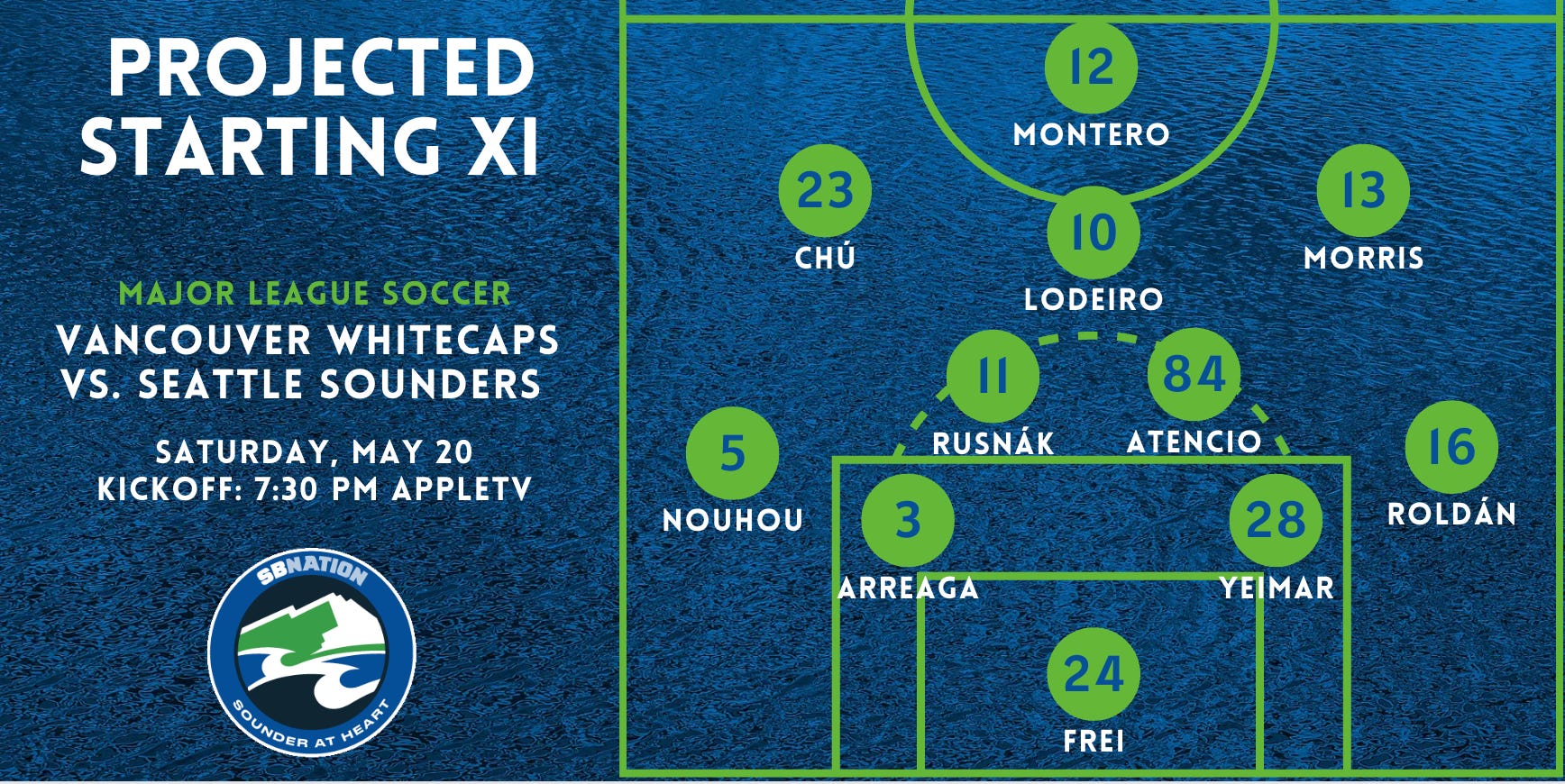 Everything else you need to know
Comments