No one really knew it at the time, but one of the more consequential moves the Seattle Sounders made last offseason was the decision to trade Sam Adeniran to St. Louis City. Although his time with the expansion side started off slowly – he was eventually loaned to San Antonio FC of the USL Championship for a couple of months – Adeniran has been one of the league's hottest scorers of late, with five goals in his last six games. That includes a brace in St. Louis' most recent match, the first of which was this absolutely filthy goal.
Adeniran's five goals are actually more than anyone on the Sounders other than Jordan Morris (nine) and just one fewer than the combined total of high-priced forwards Raúl Ruidíaz (four) and Héber (two). His per-90 stats are even more eye-popping as he's averaging .80 non-penalty goals on .44 non-penalty xG and among the top forwards with 3.39 progressive carries, .60 interceptions and 5.58 aerials won.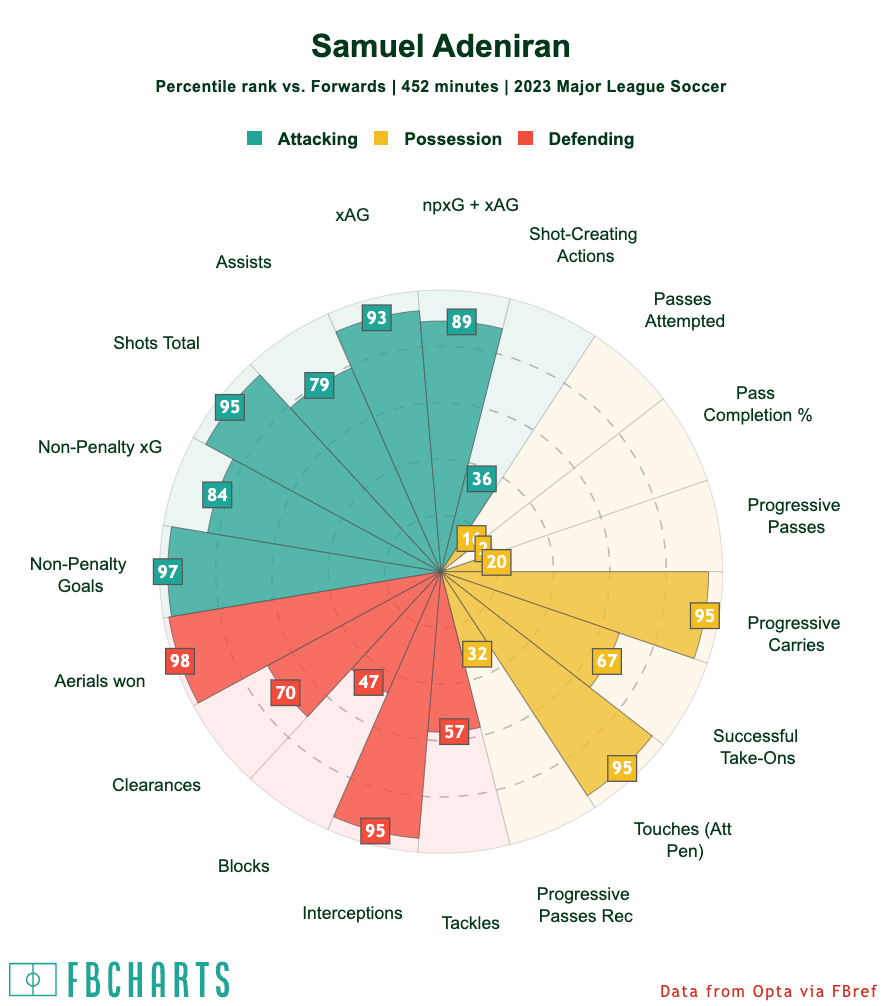 How did the Sounders let such an intriguing talent slip through their fingers? It's a little complicated, but also worth unpacking.