SEATTLE – For anyone who has been paying attention, the idea that this could be Nicolás Lodeiro's final season with the Seattle Sounders should hardly come as a surprise.
But for anyone who hadn't picked up those previous context clues – he's out of contract at the end of the year and no one seems to be talking about him coming back – they were laid pretty bare on Saturday.
The first subtle sign came during the pregame when ECS unveiled a tifo featuring Lodeiro's likeness and the words "Eternal Blue, Forever Green."
There were more signs when Lodeiro was subbed off. Rather than casually acknowledging the crowd, Lodeiro gave numerous two-handed waves that felt far more like "goodbye" than "thank you for the ovation."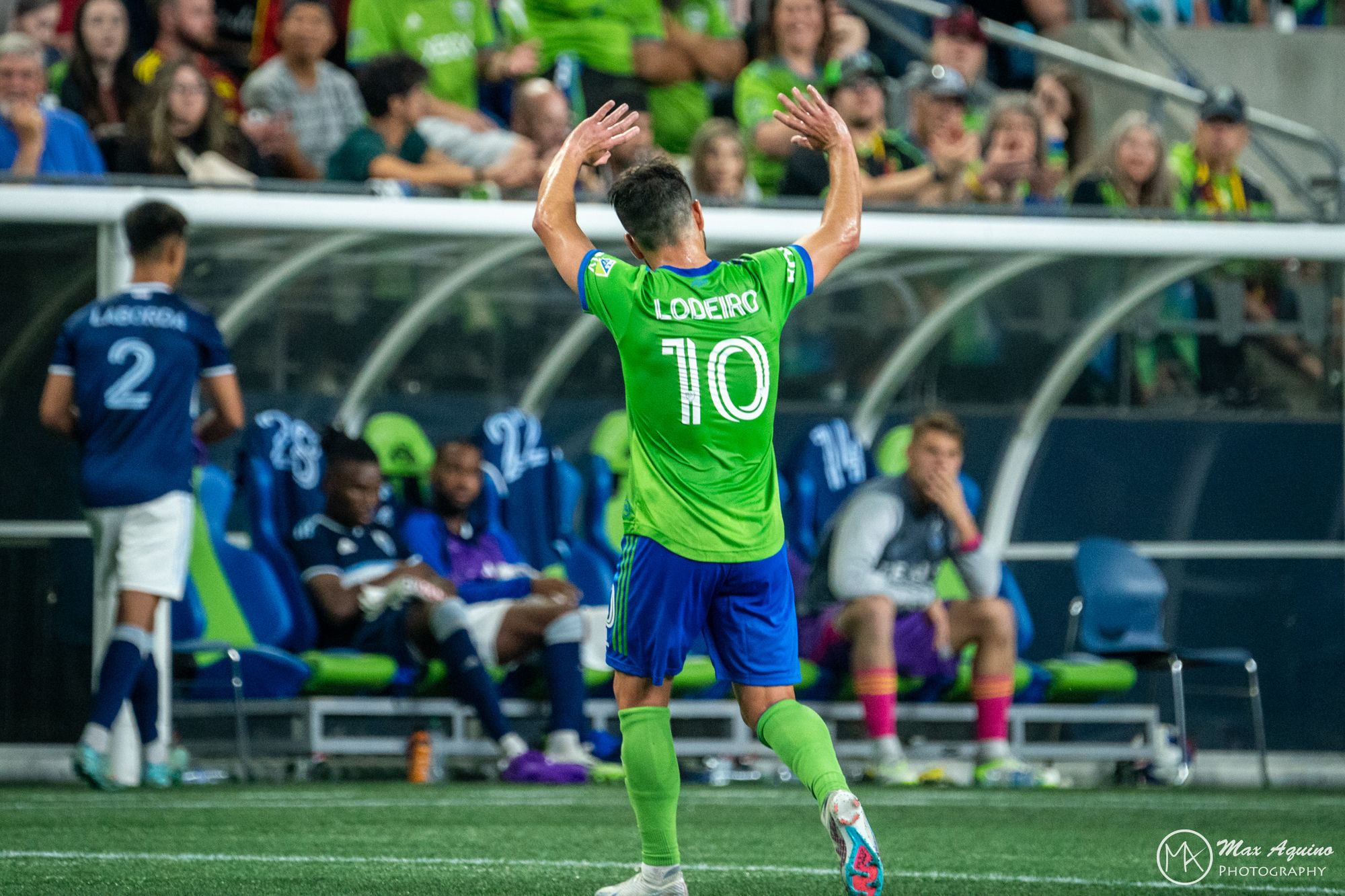 The final sign was in the postgame press-conference when head coach Brian Schmetzer seemed to add credence to that theory.
"He's out of contract, that's a fact," Schmetzer said. "I don't know what the future holds. I'm sure some of that emotion could be bleeding in. Nico has always worn his emotions on his sleeve. Tonight was an emotional night because it's the last home game of the regular season."
While Lodeiro may have been taking this opportunity to say goodbye to fans, it's important to note that he has at least one more home game left. With the new best-of-three Round One format (first to two wins, no ties, no aggregate scoring), even if the Sounders were to lose their regular season finale at St. Louis City and fall to fifth or sixth place (they cannot finish worse than sixth) the Sounders still have at least one more game at Lumen Field.
Lodeiro may no longer be an automatic starter, but he's going to have a significant role to play in the playoffs where he's often saved his best performances. Lodeiro has eight goals and 10 assists in 22 playoff appearances with another seven goals and four assists in Concacaf Champions League.
"This much I can tell you, whatever emotions he had – he's human, I understand all of those emotions, I get emotional sometimes," Schmetzer said. "But come playoff time, he's going to be ready. He's going to be focused on the playoffs and so is the team."
Comments