It's NWSL championship day! OL Reign kicks off against NJ/NY Gotham FC at 5 p.m. PT. The match at Snapdragon Stadium will air on CBS and stream on Paramount+.
The Reign are hoping to ensure that Megan Rapinoe's professional soccer career ends with a championship trophy, but Gotham will be trying to do the same for the retiring Ali Krieger. Two legends facing off. Two tactical coaches. Let the battle begin.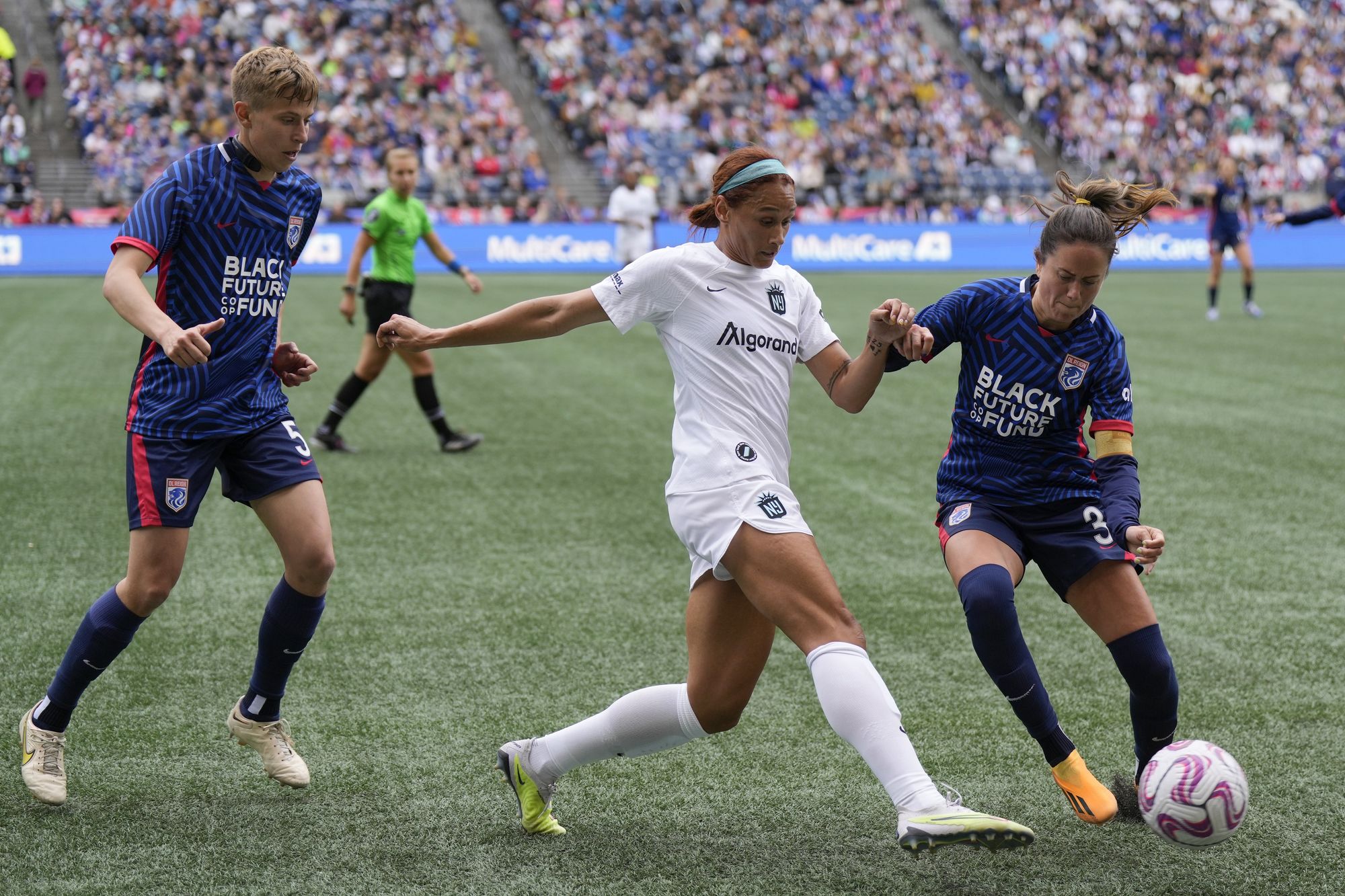 OL Reign ended the regular season in fourth place and advanced to the NWSL final by beating Angel City in the quarterfinal and the San Diego Wave in the semifinal. Gotham finished in sixth place and made it to the championship match with wins over North Carolina and Portland.
Neither team has won an NWSL title. The league will welcome a new champion regardless of tonight's result! Go Reign.
What to Watch
Building out of Gotham's press: The Bats – Gotham's nickname – will be pressing high and intensely at the start of the match. Can the Reign build smartly out of the pressure?
Final third creativity: Gotham doesn't give up a ton of chances – and held Portland to just 0.6 xG last week. Can the Reign find some creativity in the final third and create chances?
The moment of magic: NWSL championship matches can be a bit of a disjointed battle as both teams settle into the match. Who will step up to lead the team and help produce the moment of magic they need?
Officials
REF: Ekaterina Koroleva
AR1: Jennifer Garner
AR2: Katarzyna Wasiak
4TH: Anya Voigt
VAR: Kevin Broadley
AVAR: Maggie Short
RAR: Tiffini Turpin
Lineups
Highlights
24' - Lynn Williams opens the scoring for Gotham.
28' - ROSE LAVELLE EQUALIZES! 1-1
45+2' - Esther restores Gotham's lead with a towering header off a corner.
90+7' - Gotham GK Mandy Haught is sent off for DOGSO after VAR review, but the ensuing Reign free kick goes off the ball an the referee signals full time shortly thereafter. Gotham wins, 2-1.
Injury / Availability Report
OL Reign
OUT: None!
Gotham FC
OUT: Imani Dorsey (excused absence), Abby Smith (lower leg), Taylor Smith (thigh), Taryn Torres (SEI – knee), McCall Zerboni (SEI – knee)
How to Watch
Time/Date: Saturday, November 11, 5 p.m. PT
Location: Snapdragon Stadium, San Diego
TV: CBS
Streaming: CBSSports.com or Paramount+, NWSL Website (International)
Join the Discussion
This is your NWSL final gamethread. Join the discussion in the comments or on our Discord for paid subscribers, and follow @RoValks on Twitter for live updates.
Comments