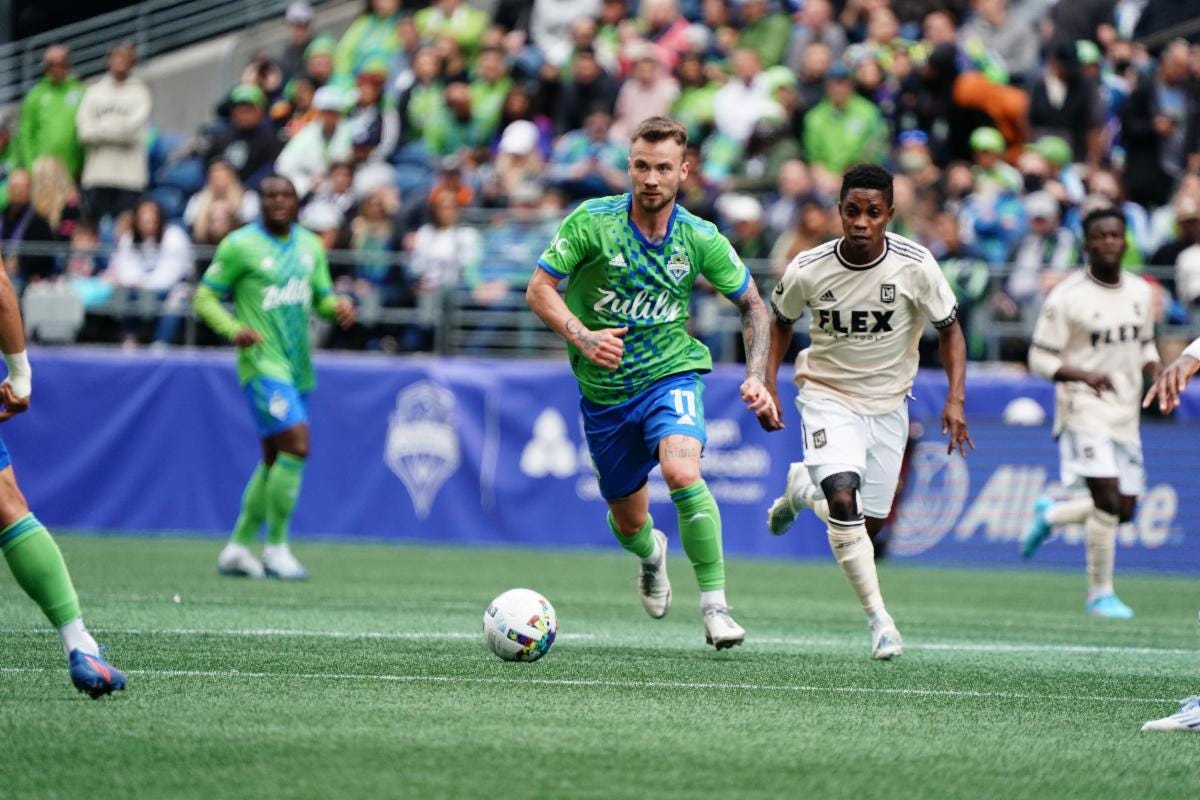 From the moment LAFC entered the league, they've been linked to the Seattle Sounders. Their first-ever game was at Lumen Field — an impressive 1-0 win — and they opened their new stadium against the Sounders as well, another 1-0 win.
In Year 2, LAFC stormed through the league and looked ready to start a long period of dominance after setting all sorts of records. It was the Sounders who kept that from happening, beating them in the Western Conference final. The Sounders dispatched LAFC from the playoffs again a year later. LAFC missed the playoffs in 2021.
LAFC finally got their breakthrough in 2022, winning the Supporters' Shield-MLS Cup double that the Sounders had previously denied them.
Whenever the Sounders and LAFC meet, it seems to be a referrendum on the two teams' relative place in the MLS hierarchy. Right now, it would be hard to deny that LAFC are in the ascendency.
But the Sounders are off to a strong start, have been reasonably dominant at home in this matchup (4-0-1 in their last five meetings at Lumen Field) and should be considerably more rested on Saturday (this is LAFC's four match in 10 days). In other words, this is a game the Sounders can rightfully feel favored.
Everything you need to know
Comments