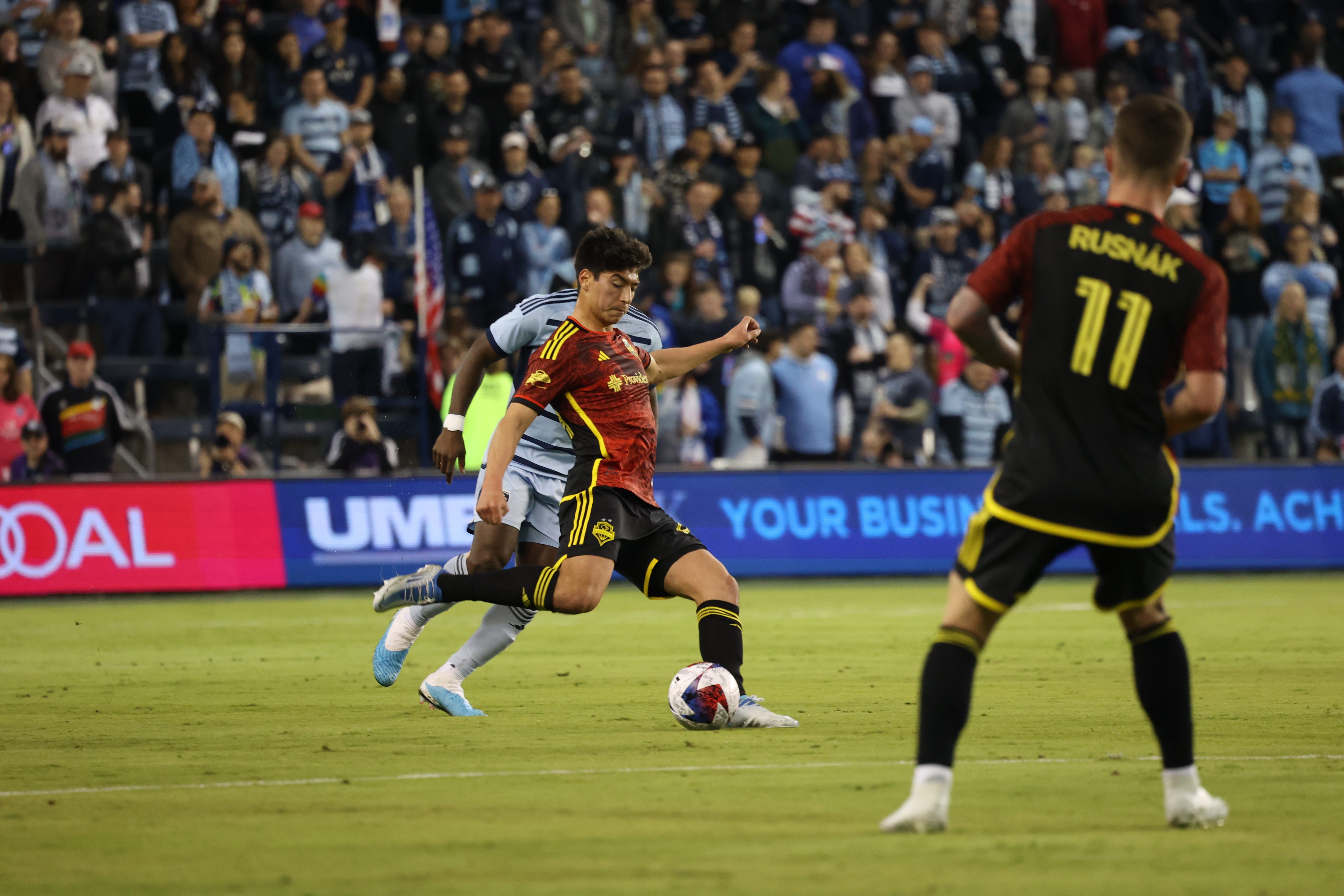 The internationals all made it back without much incident this week. Of the six players who missed last week's game against Sporting KC while on international duty, the only one to have reported any injury was Alex Roldán. In years past, we could reasonably expect at least three starters to resume their spots in the lineup almost immediately. I suspect that won't happen.
One of the common critiques of last season was that there wasn't any sense of genuine competition for starting spots. The Sounders had their ideal XI and if they were available, they started. It didn't matter if they had been severely limited in training all week or had just gotten back for international duty.
Especially after the way everyone played while the internationals were away, this is an ideal opportunity for Brian Schmetzer to show how much things have changed this year. This is Schmetzer's opportunity to let Léo Chú build on his breakout performance; for Jordan Morris to stretch his legs again; and for Josh Atencio to show he deserves more playing time.
Yes, that probably means bringing Raúl Ruidíaz and maybe even Nouhou off the bench, but this is where he earns his money. As much as those players surely want to start and even though they did nothing "wrong," there's a very plausible argument to make that this is better for them too.
Ruidíaz didn't play a ton while he was with Peru, but he did have to fly back and forth to Europe, and wasn't exactly 90-minutes fit before he left anyway. The case for bringing Nouhou off the bench is even stronger. Not only did he play 180 minutes while with Cameroon and make two even longer flights, but he only trained for one day before the match. Asking either to play 60-90 minutes — especially given the other options — is simply an unncessary risk.
But the larger message is more important. This is Schmetzer's chance to show that starting spots are won through performance, not reputation. Every player who started against Sporting KC put in positive performances and deserves a chance to follow that up. I'm not suggesting that Ruidíaz or Nouhou deserve to be permanently relegated to the bench until one of these players loses their spot, but I am saying that they shouldn't just expect to train for a couple days and walk back into the lineup either. It's a message that will hopefully resonate with every player on the roster.
What about left back?
If everyone would have gotten through training fully fit, I'd have wanted to see Kelyn Rowe starting again at left back. Like the others, I think he earned that opportunity. But he's been declared out after tweaking his hamstring in training, which opens the door at one spot in the lineup.
Assuming he's declared fit enough to start, I'd go with Alex Roldán. Not only does this allow the other 10 starters to remain in place, I think it Rowe also illustrated how the need to have a left-footed player at that spot is not as necessary as it was previously.
One of the benefits of the tactical tweaks the Sounders installed this offseason is that it places less emphasis on the left back bombing forward to send in crosses. The defending part of being a left back is less reliant on a player's dominant foot. Offensively, what they need to be able to do is work interchanges with players higher up the pitch and break pressure with dribbling. Roldan should be able to do those things just fine and can even join the attack more centrally if needed.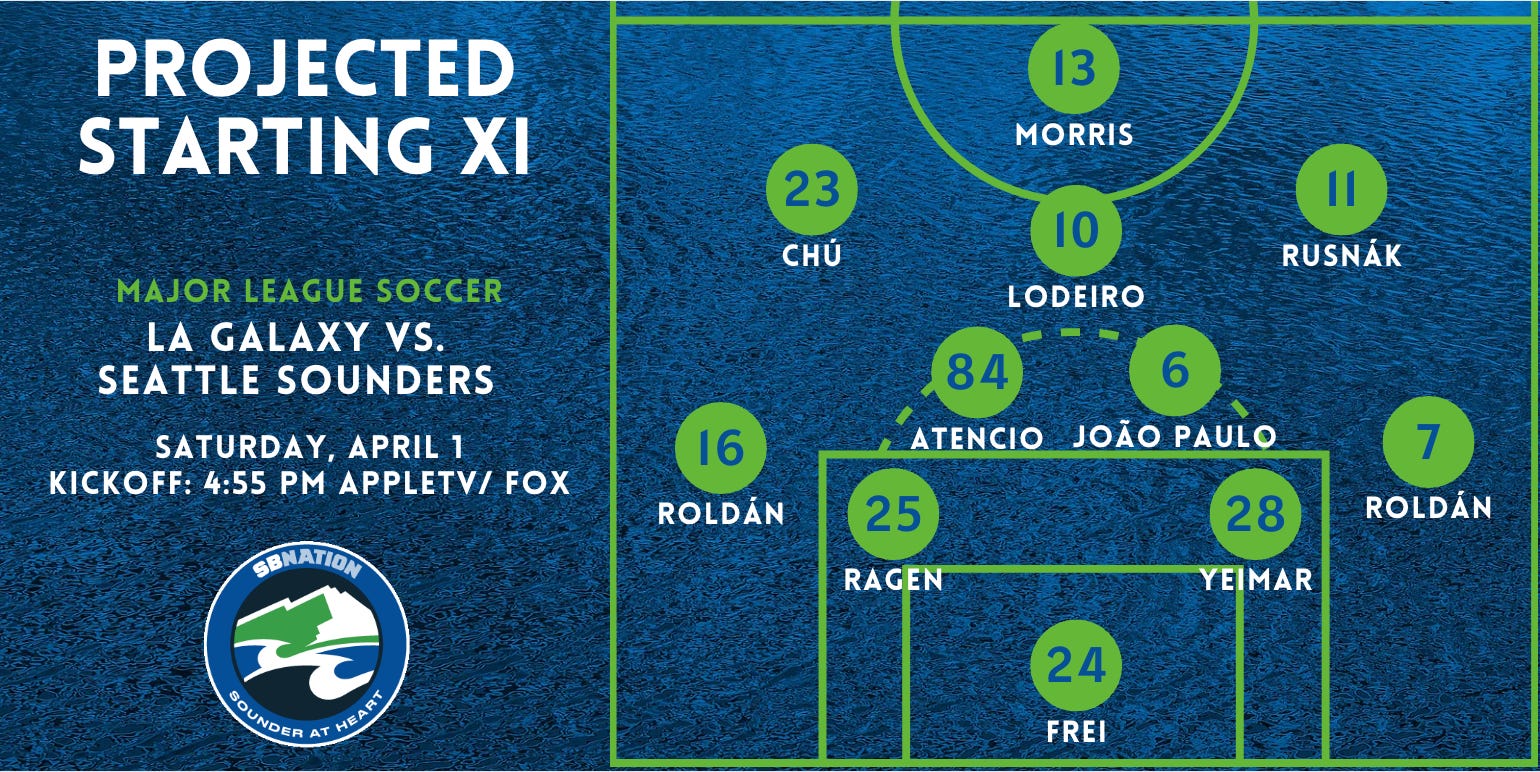 Everything you need to know
Comments