St. Louis City SC has defied low expectations and leads the Supporters' Shield standings, two points ahead of the Seattle Sounders. Seattle found the grit necessary to snatch three points in Los Angeles last week, and now faces a team that is undefeated on the road.
The early impressions of St. Louis City are in: they have an energetic pressing style that has dispatched five of their first six opponents with a flurry of goals. Is there something unique to St. Louis' press, or is the Lou press the same as any old press? Will the Sounders underestimate their upstart opponent like five MLS teams did before them, or will Seattle's veteran savvy mean they won't get fooled again?
Sussing out Seattle
A scrappy three points beat a beautiful draw any day, and the Sounders hung on just enough for the win in Los Angeles. Forced into an emergency left back role, Alex Roldan struggled to get his spacing and timing right in defense. Time and again, midfielder Riqui Puig would move centrally, drawing the Sounders midfield toward him and opening up passing lanes to the right wing. Often sucked inside, Alex did not have the time to recover and shut down crosses while Léo Chú was late to cut off passing lanes.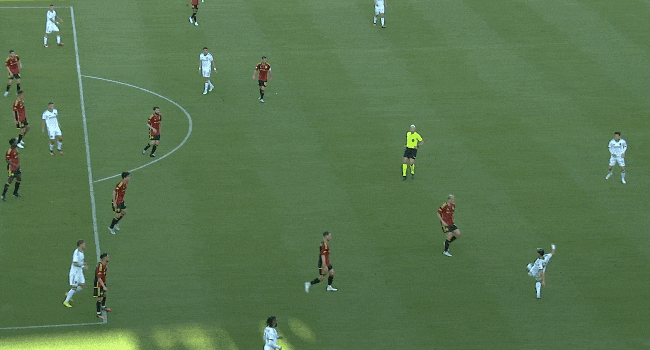 But Seattle's irresistible attacking combination on their left side produced magic again this week. Good things happen when Nicolás Lodeiro gets the ball out wide behind Léo Chú. If teams give any space in behind without blocking Nico's vertical passing options on the touchline, they are going to regret it. I expect St. Louis City will have taken notice, and will not make similar mistakes.
At halftime, the Galaxy replaced winger Memo Rodríguez with forward Preston Judd. While much was made on the broadcast of LA adding a second forward and playing with a back three, remember that the LA Galaxy usually start their attacks with a back three anyway. The first half against Seattle was no different, with fullback Raheem Edwards pushing up into midfield when in possession: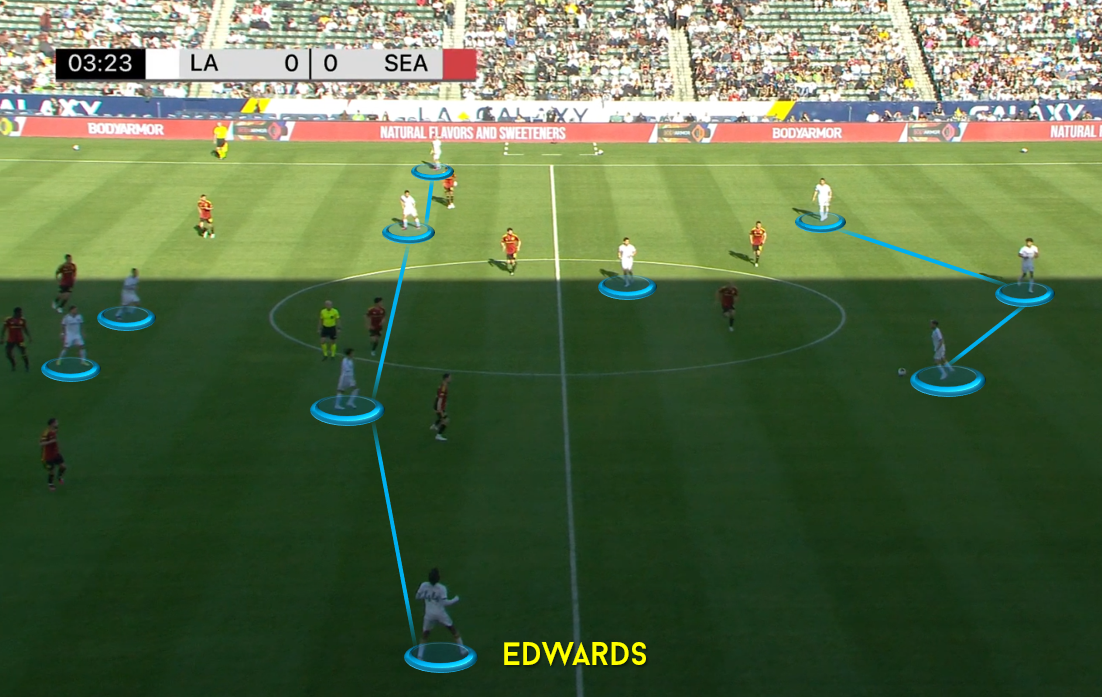 As coach Brian Schmetzer said at training this week, the Galaxy's supremacy in the second half was probably as much about their determination and energy as it was a tactical shift. Greg Vanney's message for his team at halftime was clearly to commit more numbers in the attack and put the Sounders under increased pressure.
Replacing a more defensive winger in Rodríguez with Judd was one piece of that strategy. The second part was to dedicate wingbacks Edwards and Tyler Boyd to the attack sooner, positioning them higher up the field and wider, thereby stretching Seattle's back line and opening more space for Puig in the middle. The more aggressive positioning of Edwards was very noticeable between halves. Here is LA in the first half: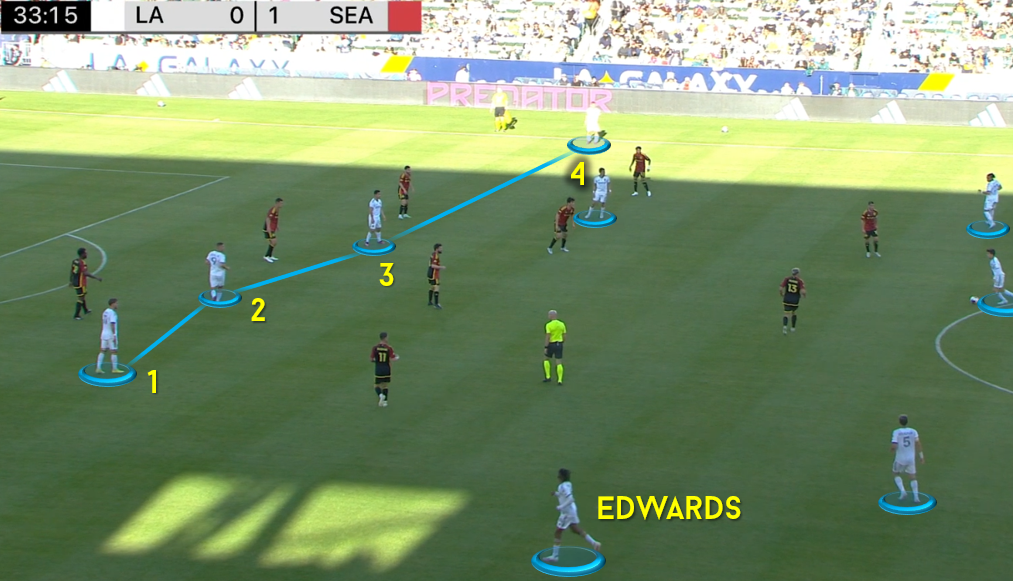 Compare that to the Galaxy's attacking line in the second half: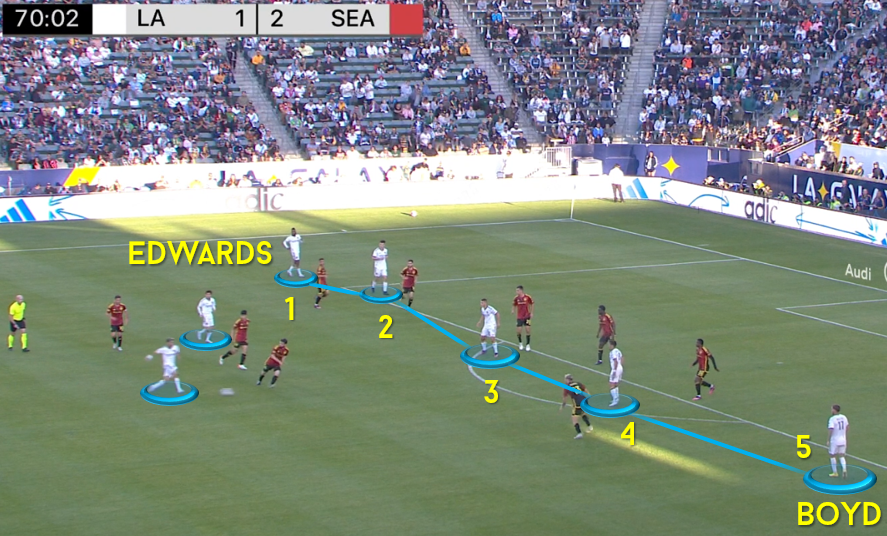 With LA dedicating more numbers wide and forward, transition opportunities were certainly going to present themselves for the Sounders. Taking off Chú for Ruidíaz made it more difficult to play direct with Jordan Morris, but the Sounders still created chances with trailing runners.
When Seattle attempted to slow down the game by sitting on the ball, careless passes nearly doomed them. However, the addition of Nouhou which moved Alex Roldan back to his preferred side almost immediately gave the Sounders a respite. That relative calm held until stoppage time, when LA locked Seattle in their defensive third and pelted them with crosses. Even so, Seattle held firm as a quality opponent pushed desperately for an equalizer.
---
St. Louis City: the nitty-gritty
The league newcomers like to apply more defensive pressure than any team in MLS this season. They lead the league in attempted and successful challenges, and they press in the defensive and attacking halves. Eschewing possession, St. Louis is much happier to turn over their opponent and attack in transition.
The man who does it all for St. Louis is Eduard Löwen, their central midfielder who commands the team's 4-4-2. Up top, João Klauss and Nicholas Gioacchini occupy and pressure opposing centerbacks while also practicing a mysterious hypnosis that lulls their opponents into blind backpasses.
St. Louis has an impressive counter press. As soon as the ball turns over, their forwards swarm the passer while their midfield anticipates the next movement by blocking passing lanes and collapsing on their opponents' passing options: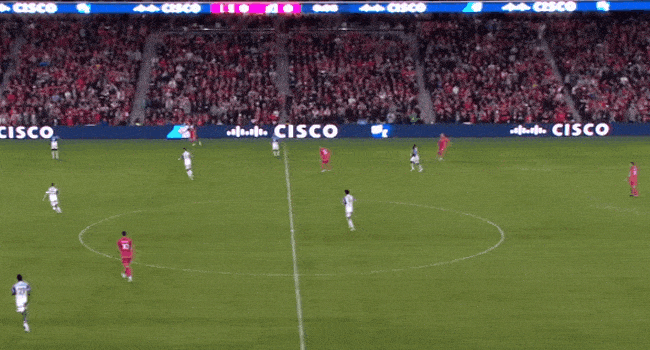 They generate some width by overlapping both fullbacks, but their primary goal is to attack quickly with vertical passes to their technically skilled forwards who are able to combine for goals.
So, have St. Louis introduced some novel attacking style to North American soccer? I don't think so, outside of the reality that MLS teams do not usually expend this level of energy in the first two months of the season. Whether or not they will be able to continue their vigorous style come August is anyone's guess. But for now, St. Louis is a very difficult opponent for any side who wants to win with possession.
---
Keys to Success Against St. Louis City
Endless energy
One major contrast between St. Louis' 4-0 drubbing of Real Salt Lake and their narrow 1-0 loss to Minnesota United last week was Minnesota's willingness to meet their opponent's level of energy. The game was played at a frantic pace, even as Minnesota held some possession in the second half. The Loons' vertical, one-touch passing did not leave St. Louis with time to set traps with pressure or win the ball in their attacking third. St. Louis found it easier to control teams like RSL that wanted to slow the match to a comfortable pace. Even though the Sounders want to control possession at home, their passing tempo needs to be quick.
A chance to shine in central midfield
With the news from training that João Paulo's availability is questionable due to hamstring tightness, it is likely that one of Seattle's young midfielders will get the start against St. Louis' high press. Josh Atencio, or perhaps Obed Vargas, may get a high-intensity test against a St. Louis midfield that gives very little time on the ball to their opponent. So rather than lamenting the loss of the Sounders' most calm possession player, let's look on the bright side and call it an opportunity for a young Sounder to make his mark.
Switch things up
A tried-and-true method of escaping a narrow midfield press is to use long switches to bypass the defense. Real Salt Lake used this strategy to stretch St. Louis through Justen Glad's passing. This is a good opportunity for Jackson Ragen to show off his passing skills and give his midfield a break.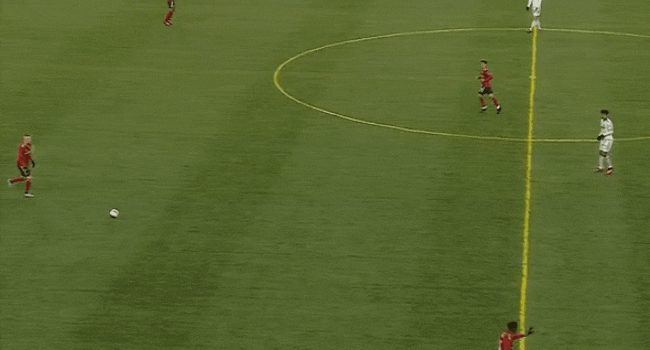 With a perch atop the Western Conference on the line, Saturday's match will grab the headlines around the league. All that noise aside, St. Louis City is a genuinely fun team to watch with a hectic style that defies the typical pace of MLS games in April. The Sounders have the opportunity to show St. Louis City that road games in MLS are not quite as easy as their first three matches would suggest.
Comments