Left for dead by many pundits, Minnesota United have been an early season surprise. Without the services of star playmaker Emanuel Reynoso, the Loons are focusing on direct attacking play and a stingy defensive posture and have collected a surprising number of points early on. But two defeats in their last two games have revealed some cracks in their defensive wall.
Speaking of cracking defensive walls, Seattle is coming off a humbling 4-1 collapse against the Portland Timbers that left the fanbase bewildered. Let's look at what went wrong against the Timbers, and how Seattle can right the ship against Minnesota.
Sussing Out Seattle
The first half against Portland was a surprisingly low-energy affair for a rivalry match. By the 20th minute, the Sounders had settled into a possession-heavy attack that seemed comfortable enough for both Portland and Seattle. Without Cristian Roldan and Albert Rusnák working on the Sounders' right side, the team's build-up was a too plodding and safe to throw Portland off guard. The Sounders' best moments came from through balls from Lodeiro to Léo Chú on the left flank, or from the occasional ball over the top toward Jordan Morris or Alex Roldan.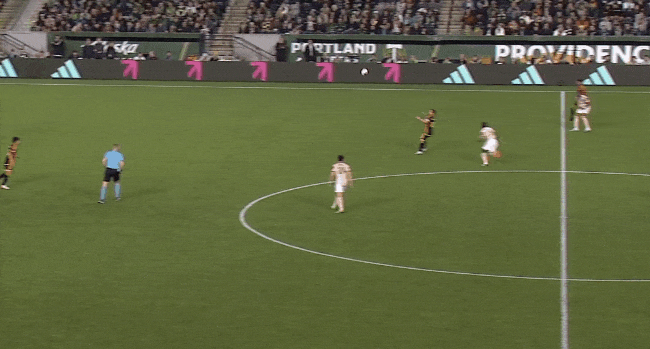 Unlike in previous weeks, however, Portland had more numbers back and the deeper positioning of their central defenders limited the Chú-Morris connection. Fullback Claudio Bravo did a remarkable job keeping pace with Jordan Morris and saving the Timbers from tap-ins.
Portland looked a very sloppy team in the attack, and the Sounders repaid the favor too many times. The absence of Rusnák was evident, especially when Seattle recovered possession and attempted to transition into the attack. Obed Vargas does not yet have Rusnák's knack for calm touches and distribution that might have kept Portland under pressure in their own half.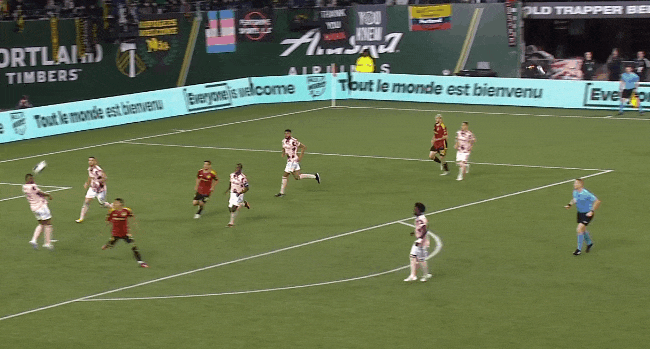 By the start of the second half, the Sounders had taken a stronger hold of the game. Two players who had otherwise struggled- Ruidiaz and Vargas- combined for a slick goal. But Portland finally awoke from their slumber.
Much has been argued about the substitution of Héber, but his introduction seemed quite reasonable at the time for a team that was controlling possession. The real gamble was to remove Léo Chú. With Portland expecting to push for a goal, having Chú as a counter-attacking threat could have been quite valuable. Once the Timbers scored, the Sounders were without the outlet of through balls from Lodeiro to Chú that had generated consistent opportunities all match. As Portland found energy for the first time in the game, the Sounders did not have a release valve on their left side.
While the substitute may have impacted the Sounders' ability to progress the ball on their left, conceding the second goal was a result of poor awareness from starters.
As the Timbers collect a turnover on the Sounders wing, Alex Roldan has pushed high and wide on the right in his typical hybrid-fullback-winger position. This has left acres of space for Nathan Fogaça, but Obed Vargas is unaware of the forward in his blind spot until it is too late. The oblivious Sounders midfield leaves Yeimar in a precarious position, and he panics. While Yeimar's choice doomed the sequence, the defensive midfield needs to be much more aware and quicker to retreat when numbers are pushed forward.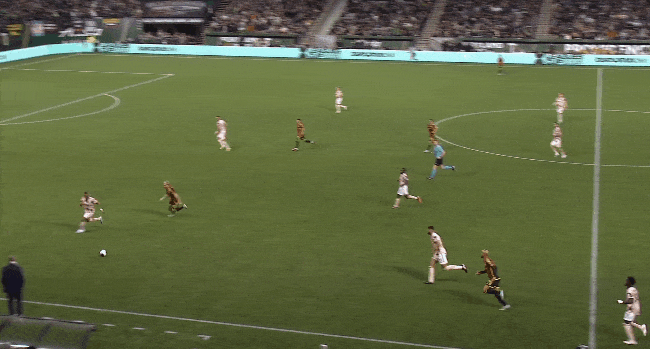 The third Timbers' goal was eerily similar to the second. While Vargas had shown a lack of positional awareness in midfield, substituting him for Fredy Montero shifted Nicolas Lodeiro back a line into a risky role. Lodeiro is a roaming attacker with an incredible engine, but give him strict positional duties at your peril. Lodeiro roams too high up field after turning the ball over and leaves a convenient gap for the Timbers to play through. Yeimar panics again, and Stefan Frei has a moment to forget.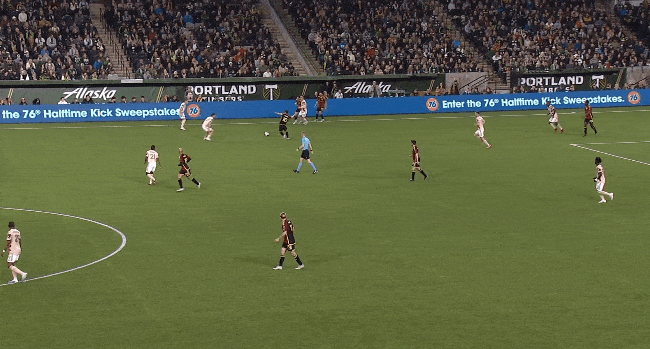 The good news is that three of the four goals are quite preventable with better awareness from the midfield or better decisions from the centerbacks. Defensive errors aside, the Sounders need to bring their own high intensity to rivalry games, independent of their opponent's energy.
---
Meet the New Minnesota
For the third week in a row, Seattle will play a team that eschews possession and relies on transition opportunities. Minnesota United's strategy is similar to that of the Timbers, but has been more successful early in the season. Their high-flying start has come back down to earth in the last two matches with losses to Chicago and Orlando. Crafty attacker Robin Lod has been the most dangerous in the final third while newcomer Jeong Sang-bin is just starting to gain minutes in the center of their attack. Midfielder Kervin Arriaga has emerged as a two-way threat and the team's primary distributor.
The Loons defend deep in a 4-4-2, and apply some pressure in midfield. At times, they pull back farther into a wide 4-5-1, denying space out on the wings. In fact, no team allows fewer switches in MLS this season than Minnesota. They make their opposition work hard to circulate the ball from side to side on the back line, and for good reason. The turning point of last week's home loss to Orlando came when the Loons' midfield allowed room for a big switch to the wing: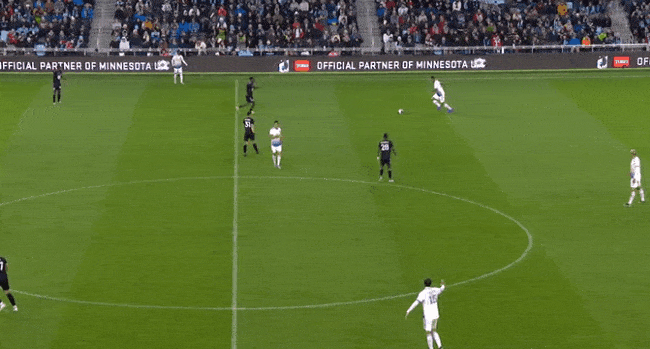 I imagine that coach Adrian Heath was quite unhappy with giving up that sequence. Back on the road, after a couple losses, I expect the team will go back to sitting deep and denying space to the likes of Alex Roldan and Leo Chu on the wings.
---
Keys to Victory Against Minnesota United
Around the Horn
Cracking Minnesota's wide 4-5-1 defensive shape will require quick, decisive passing from the back line. In this sequence, as Chicago work the ball from side to side, Minnesota winger Franco Fragapane decides to press centerback Carlos Terán: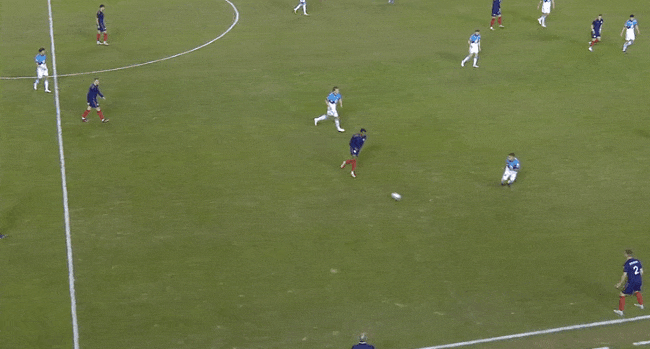 Midfielder Robin Lod does not make a corresponding run to the wing to deny space to Chicago fullback Arnaud Souquet, leaving acres of space for an open cross that gets buried by Kei Kamara. Yeimar and Jackson Ragen have an opportunity to redeem themselves with decisive distribution after a nightmarish game.
Hold it Up Like Héber
With Minnesota's commitment to defensive width, they allow some space in the middle of the field for vertical passes. Forward Kei Kamara was a critical part of Chicago's ability to advance the ball through the center against the Loons: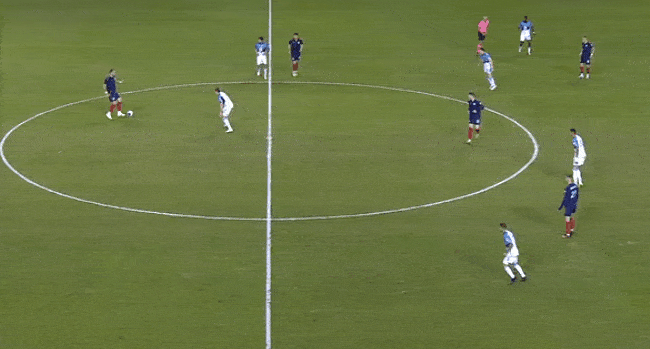 This is a good opportunity for Heber to play with his back to goal, receiving passes from the back line and distributing quickly to his midfield partners. While he does not have the size of Kei Kamara, he has a better touch and should have room to work if Minnesota commit to clogging up wide areas.
Midfield Redemption
With the Sounders' injury woes, it is likely that we will see the same starting midfield pair of João Paulo and Obed Vargas. This is an opportunity to show some growth after what must have been a painful film session this week. While Vargas will take time to grow into a calmer ball distributor, we should hope to see better defensive awareness this week against the Loons' counterattack.
Both Minnesota and Seattle enter Saturday's clash hoping to prove that their most recent results are an aberration. With a third straight week facing a possession-averse opponent, the Sounders have an opportunity to emphasize that they have the class and depth necessary to pick apart a bunkered opponent at Lumen Field.
Comments