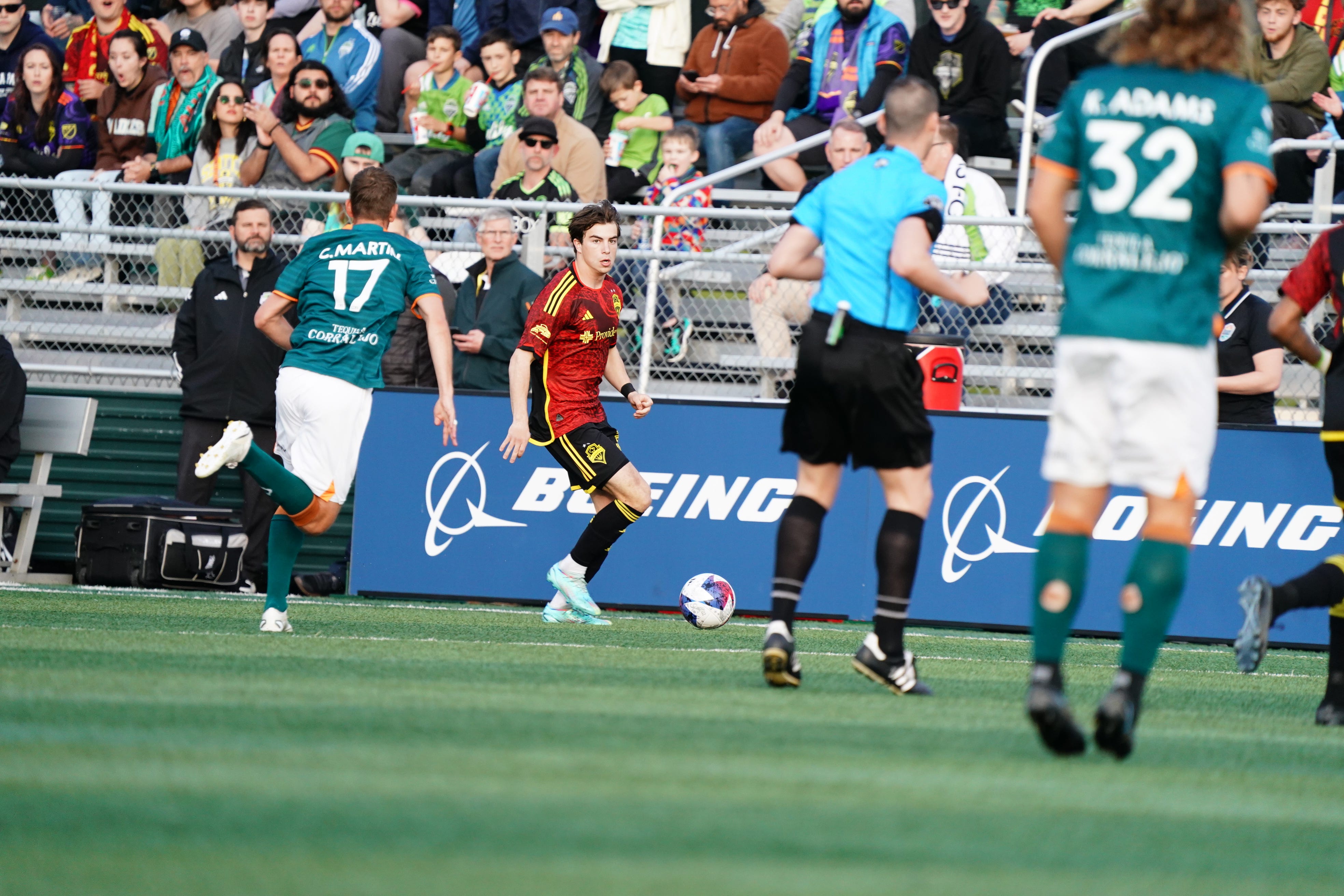 From a purely results-based perspective, you'd be hard-pressed to find anyone in the Seattle Sounders who was remotely pleased with the last two games. There was at least one notable bright spot, however: The play of Cody Baker.
The Issaquah-born defender came off the bench against Sporting KC to play 33 minutes, completing 26 of 29 passes, winning both of his tackles and generally looking completely competent. He followed that up with a start at left back against the LA Galaxy in which he was more conservative going forward — just 15 of 19 passing — but never looked remotely out of place facing a first-choice opponent that included the likes of Javier Hernandez and Riqui Puig.
With first-team left backs Nouhou and Kelyn Rowe still out, it looks reasonably likely that Baker will get his first MLS start today against the Houston Dynamo.
Baker has long been on the Sounders' first team radar, but hasn't necessarily been considered a high-upside prospect. Unlike many of his teammates, he's never been called into any youth national teams. The 19-year-old came to the organization in 2018 from Issaquah's ISC Gunners as a midfielder and moved to centerback before eventually settling in as a right back. He's played mostly there since signing with the Tacoma Defiance in 2021, but did make a couple appearances at left back last season. All three of his Sounders appearances have come at left back, and he looked particularly good there in his start against San Diego Loyal in the previous U.S. Open Cup round.
Baker is solidly built but hardly an athletic specimen but stands out for his willingness to work.
"He has that personality," Defiance head coach Wade Webber said. "He has exceptional training habits. He works as hard as he can work."
Unlike many teen professionals, Baker also isn't shy about speaking up during film sessions.
"He's reflective, even critical," Webber said. "He's critical even of me. We'll have a video meeting and he'll challenge my observation. I love that.
"I'm the first to say that my observation is only that. The guy on the field sees a solution that I don't see and I don't reject that. The first rule of defending is the ends justify the means. It doesn't matter how you get it done as long as you get it done."
Baker is naturally right-footed but has worked extensively on being competent with both feet and has managed to broaden pathway to first-team minutes.
If he plays against the Dynamo, he'll no longer be eligible for any short-term contracts and would need to sign a full MLS deal in order to appear in future games. Don't bet against that happening.
"We're seeing him break through a barrier," Webber said. "He's ready. It's time he flies."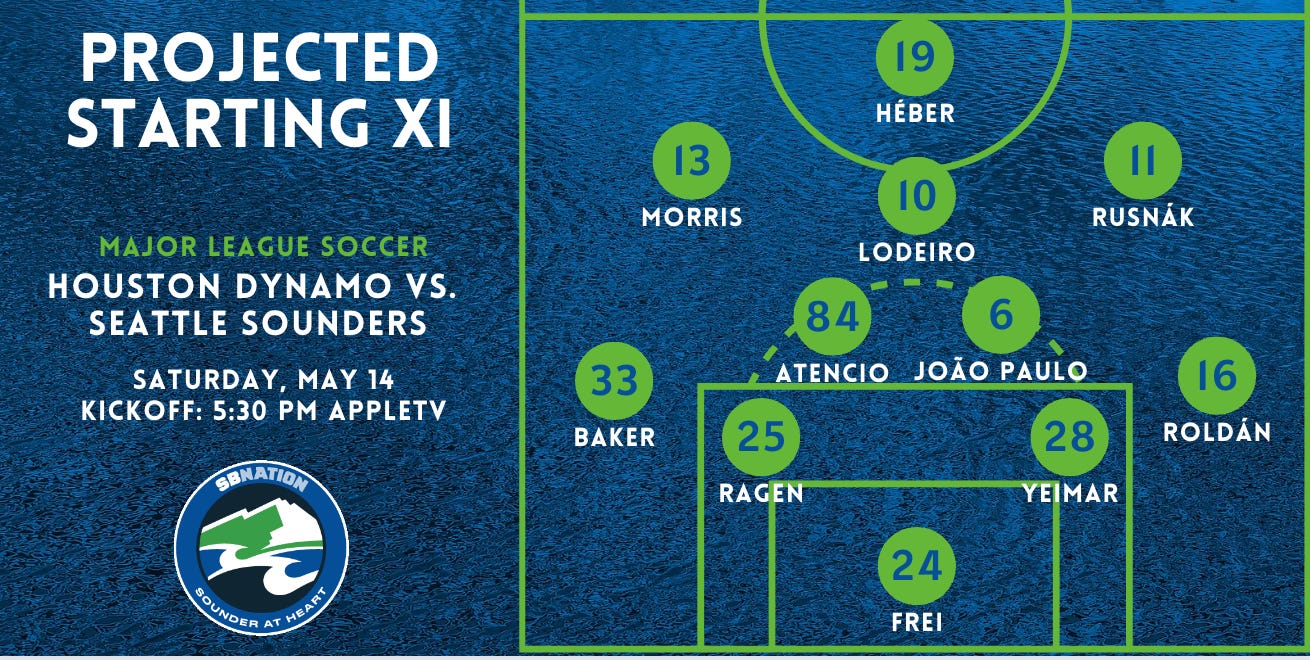 Everything you need to know
Comments