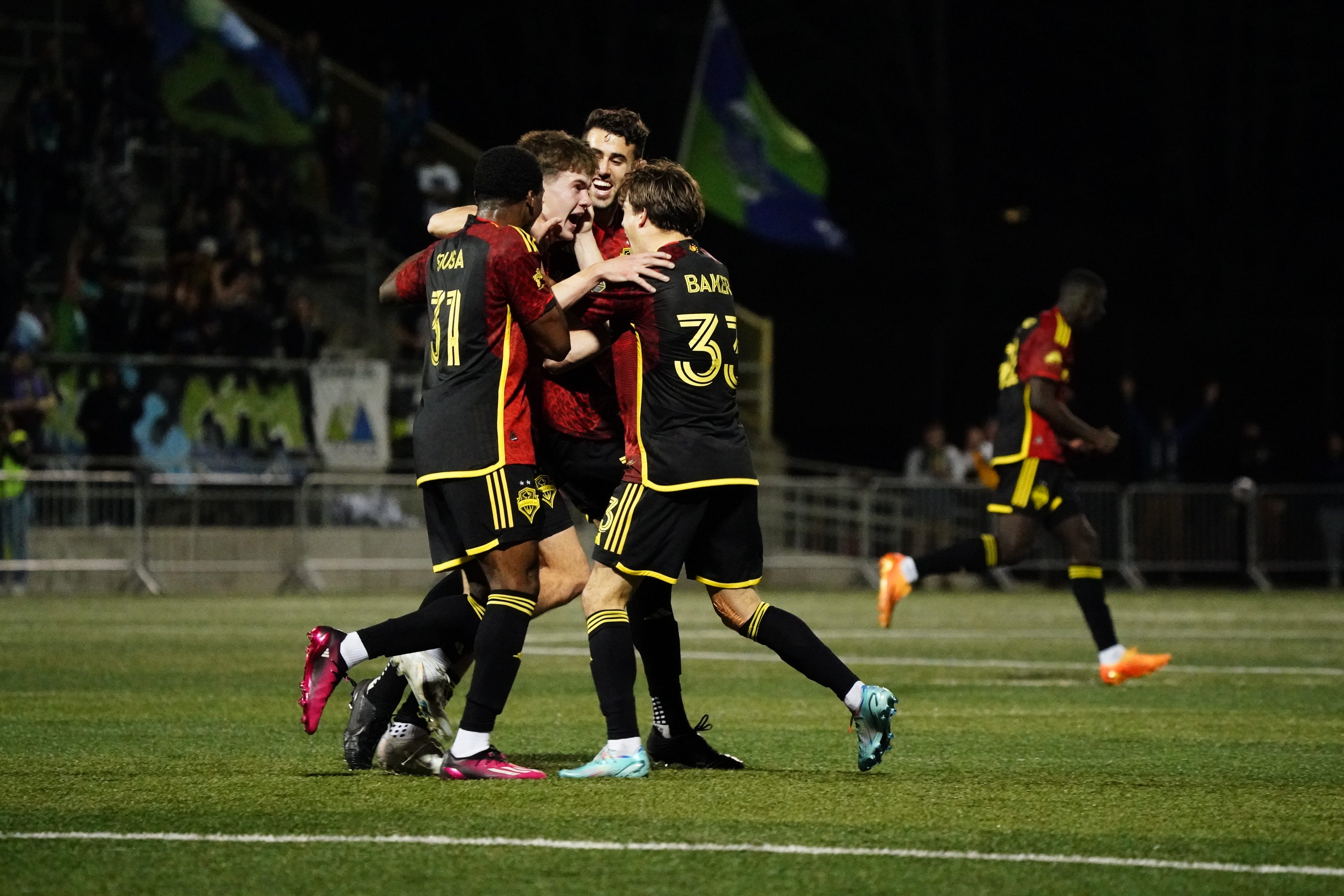 One of the Seattle Sounders' more intriguing prospects over the last couple years has been Reed Baker-Whiting. I pick the word "intriguing" on purpose, because it's not always obvious that his ability matches up with some of the hype that has surrounded him.
Baker-Whiting only recently turned 18, but already has nearly 50 professional appearances with both the Sounders and Tacoma Defiance. Most of those appearances have been as a wide midfielder, ostensibly an attacking role.
Yet Baker-Whiting came into this season with just one goal and one assist in his professional career. He's also struggled to get minutes with the first-team, making just two appearances last year after making four the year before.
Despite that lack of production, he has shown up on the Guardian's prestigious "next generation" list of prospects and reportedly drawn interest from the likes of Liverpool, Dortmund and, most recently, SC Freiburg.
That might be starting to change along with his move from midfield to defense. Baker-Whiting's performance in the Sounders' Open Cup win over San Diego Loyal was one of the obvious bright spots, ably defending as a right back and scoring an extra-time goal with a beautiful left-footed strike. Now, it looks like he could be starting Sunday's match against Sporting KC.
With the Sounders missing their top two options at left back, it looks like Alex Roldan will swap sides of the field. It's a role he's at least a little familiar with, starting there in the Sounders' win over the LA Galaxy earlier this year. That opens up right back, where Baker-Whiting has trained almost exclusively all year.
Sporting KC's struggles aside, this should be a pretty good test for Baker-Whiting. Assuming he plays right back, he'll have to defend Daniel Salloi, a veteran attacker with 39 career goals. At the same time, Baker-Whiting should be surrounded by enough support that he has the potential to succeed. Even with injuries and suspensions keeping a few of the normal starters out, this will be a veteran group that has plenty of talent both offensively and defensively.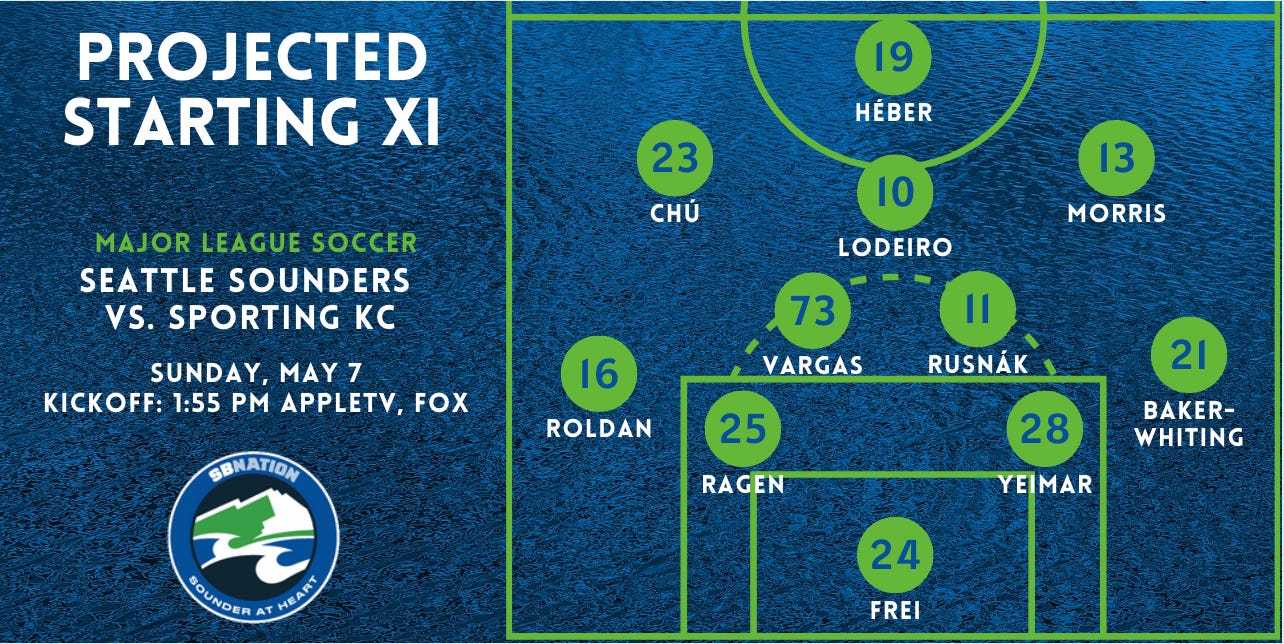 Everything else you need to know
Comments