Are the Dynamo back? The orange and black have not been to the playoffs since 2017, but new head coach Ben Olsen has his side playing respectable soccer. This team may need just one prolific goal scorer in order to make waves in the Western Conference. Alas, forward and designated player Sebastián Ferreira, who tallied 13 goals in his 2022 debut, is out of favor with his head coach. Despite El Tri legend Héctor Herrera dealing in the Dynamo midfield, the offense has struggled to score from open play.
Meanwhile, the Sounders travel to Houston in search of some redemption after a rough week. The first half against Sporting Kansas City on Sunday was the worst 45 minutes from this team in a long time. The kids played a courageous match against the Galaxy's starters on Wednesday, but Seattle's Open Cup run ended nonetheless. With injury concerns looming at multiple positions, let's look at what went wrong for Seattle last weekend and how they might cope with key absences in Houston.
Sussing out Seattle
Without the services of his two left backs and starting right winger, Brian Schmetzer played a highly shuffled lineup against Sporting Kansas City. Unfortunately, the result of those changes was a team that was completely out of sorts in the first half.
Which players have attempted and completed the most passes on the team this season? Nicolás Lodeiro is third, João Paulo is second, and Alex Roldan is first in passing volume. Roldan was moved across the field to a position where he was thoroughly uncomfortable on his left foot. In the sequence below, Roldan opts to flick a pass with the outside of his right foot, but Johnny Russell easily intercepts the under-hit ball. Russell was running free for a shot in the box if not for the heroics of Obed Vargas.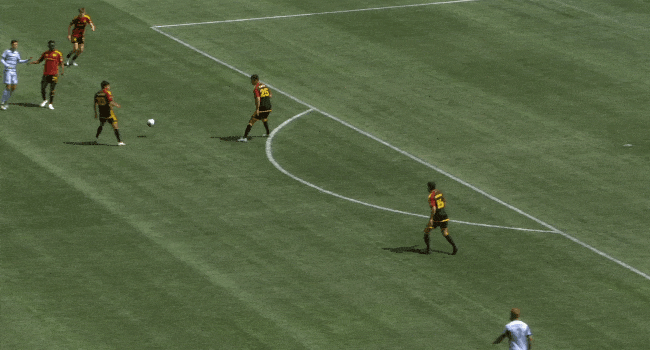 In the midfield Lodeiro was moved to the right wing, where he saw less of the ball. Because of his constant movement when played in a free central role, Nico can be relied upon to provide an easy passing option. His ability to drift out to both wings and play through balls was instrumental to Seattle's success in their first meeting with SKC this season.
In this match, Héber and Morris did not provide the immediate passing options that might have made Roldan's difficult task more manageable. The problem extended to the midfield, where Albert Rusnák was frustrated by SKC's numerical advantage while the Sounders' movement was static.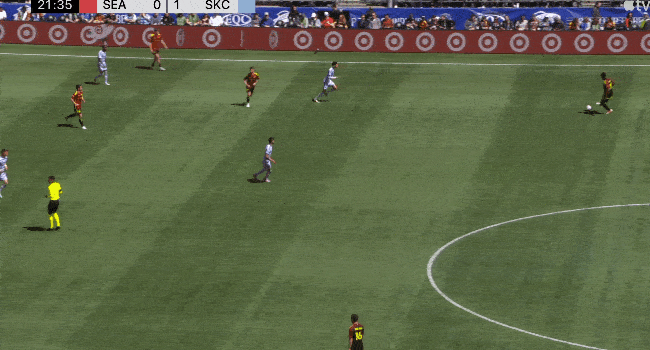 Roldan was constantly trying to cut back inside on his right foot to play a pass, which was often recycled to the centerbacks. The entire back line settled for long balls rather than building possession down the wings. Add the effect of João Paulo's absence due to yellow card accumulation and Seattle's build-up went quickly off the rails.
Aside from problems with positioning, the Sounders were just plain sloppy and slow to react. On SKC's first goal, Sporting start with a numerical advantage off of Stefan Frei's long ball. After Léo Chú loses his duel, neither Chú nor Vargas are able to counterpress in time to affect SKC, who are off to the races. Rusnák takes a peek over his shoulder at the run of Gadi Kinda, but loses track of the run even as Reed Baker-Whiting breaks off to cover striker Alan Pulido's run toward the far post. Despite both Vargas and Rusnák bracketing Erik Thommy, it is Thommy who reacts first to the loose ball off of Kinda's foot and buries his shot.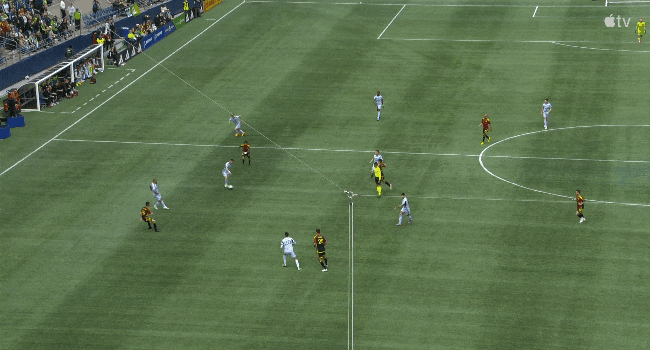 The goal sums up the worst of the Sounders' afternoon defensively: a numerical disadvantage, lack of pressure on the ball, not tracking runners, slow to recognize danger, and a step late to react. While moving Lodeiro and Roldan back to their typical roles in the second half helped revitalize the team as SKC sat back, it was too little, too late. Whether or not starting a youngster like Cody Baker at the left back spot would have lead to a better result remains an open question. Hopefully the Sounders will have learned some valuable lessons from a match they will wish to forget.
---
Dynamo details
The new Houston is a solid possession team. However, they have not been so effective at turning that possession into scoring opportunities. They are among the bottom four teams in the league for non-penalty goals and in the bottom two for non-penalty expected goals. At home last weekend, the Dynamo held plenty of possession and ended up trading limited chances with Real Salt Lake in a 0-0 draw. Despite playing a man down after a red card in the 35th minute, Houston gutted out a 1-0 win in Open Cup play midweek against SKC with a reserve-heavy squad. This Dynamo side will be fresh and confident heading into Saturday.
Houston defends in a 4-4-2 comfortably within their own half, not pressing extensively but keeping a disciplined shape. In possession, they throw a fullback forward to provide width while building out with a back three. Daniel Steres typically stays home on their right side while Franco Escobar bombs forward on the left.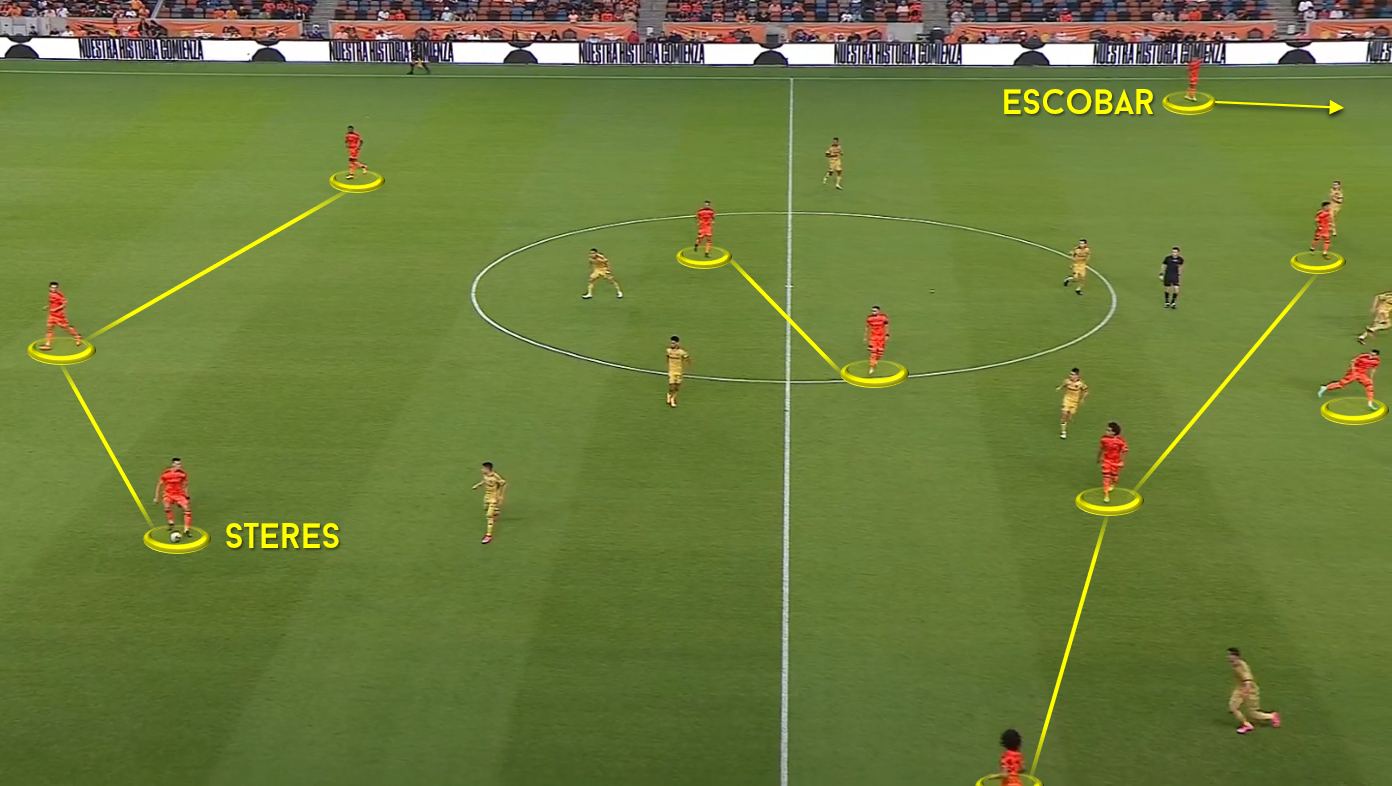 While Corey Baird at striker may not strike fear in the hearts of many opposing fans, Houston's right-sided duo of Adalberto Carrasquilla and Iván Franco has been dangerous. Artur patrols in defensive midfield while Héctor Herrera roams all around the center of the pitch directing traffic. After taking some time to settle into the team last season, Herrera has taken control of Houston's possession and is always capable of finding a line-breaking pass.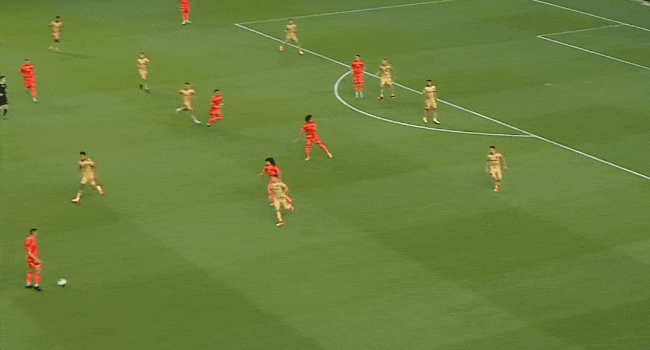 ---
Keys to victory against the Dynamo
Test the starting centerbacks
Playing on the road in humid Houston for their third game in seven days is a classic counterattacking scenario, but the Sounders find themselves without Léo Chú and Cristian Roldan on the wings. One of Houston's starting centerbacks, Teenage Hadebe, is out after undergoing leg surgery this week, and their other, Ethan Bartlow, started in the Open Cup midweek. If there is any hint of tired legs or unfamiliarity in Houston's central defense, Seattle should test it with direct, central runs from Jordan Morris.
Relief on the left
A week after Johnny Russell and company found far too much joy against a makeshift defense on Seattle's left side, the Sounders face another team whose strength is their right wing. In order to contain Carrasquilla and Franco, Seattle will need to do a much better job of getting pressure on the ball from their winger and left back. Houston is quite capable of combining on their right side, as they did on a nifty sequence where Corey Baird slammed his shot off the crossbar.
If Jordan Morris is back on the left wing, he will need to be especially energetic defensively to cover for his left-sided partner. All eyes will be on Cody Baker if he gets the opportunity to start at left back and, potentially, earn a first-team contract if he can perform.
Hot off the press
Seattle's front-line press against SKC was ineffective and left vulnerable space in midfield. The front two of Héber and Morris was too often late to apply pressure, and the front four were ineffective in their attempts to obstruct passing lanes. Albert Rusnák and Vargas were left to cover acres of space, and SKC took advantage.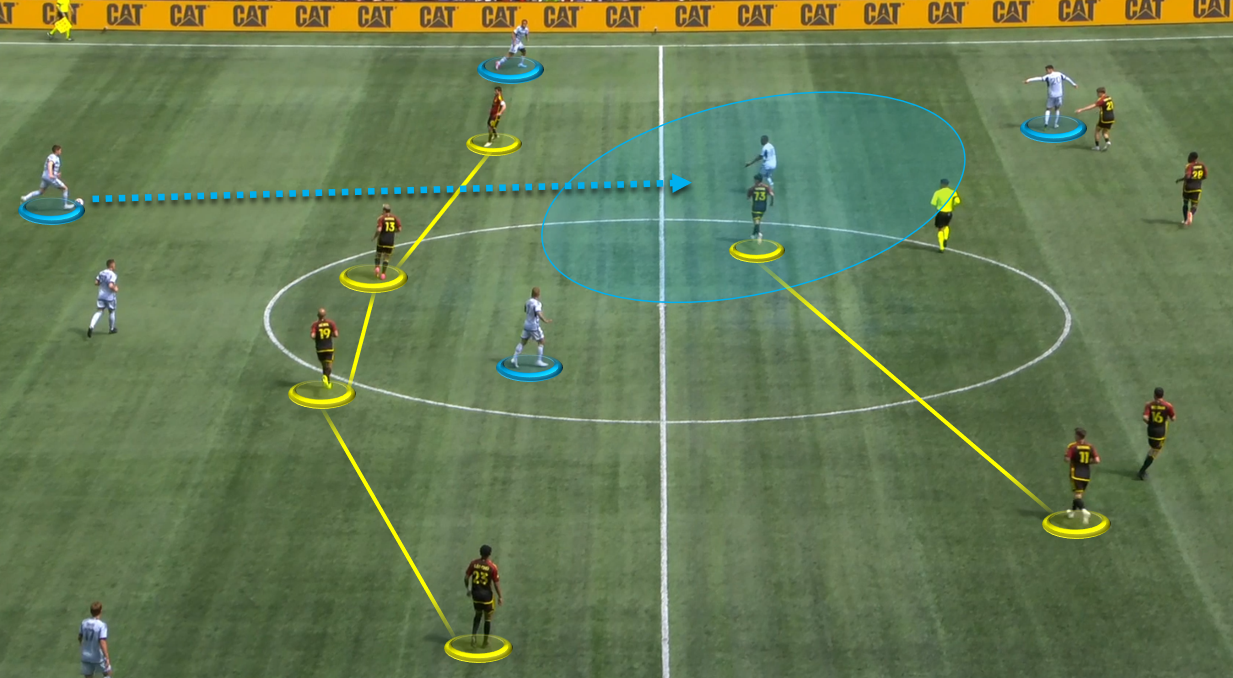 Seattle needs to solve that problem against Houston, and putting Lodeiro back up top in Seattle's 4-4-2 defensive shape is probably the easiest fix. The Dynamo are taking more touches per match in their own defensive third than any team except NYCFC. The Sounders can take advantage of that by winning balls high up the field, as RSL did in this sequence: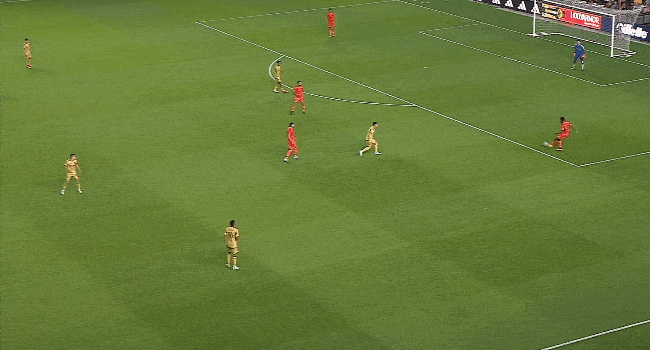 The humid air of southeast Texas has rarely been an easy atmosphere for the Sounders. Still, Seattle has won four of their last five trips to Houston. A result against a Western Conference team in playoff position would be the solace Seattle needs after a rough week.
Note: all statistics via FBref.com.
Comments