Since the Seattle Sounders' struggles first began about two months ago, the common thread has been an inability to find the back of the net. Although the Sounders had often created plenty of chances, they had failed to score more than one goal in any of their previous 10 league matches heading into Saturday's match.
In that sense, the 3-3 tie with Charlotte FC was a welcomed change of pace. The Sounders were dangerous offensively almost from the opening whistle — generating their first quality chance in the 3rd minute — and kept up the pressure virtually until the very end of the match. In between, they were both opportunistic and spectacular in front of goal.
Unfortunately, their previously stout defense could not hold any of the three leads the offense created. The Sounders weren't necessarily bad on defense, but there were critical mistakes made on all three.
It would be naive to suggest that a tie like this is enough to break the Sounders out of their doldrums, but after rewatching the match I'm mostly encouraged by what I saw.
More than anything, I think we got a reminder that Raúl Ruidíaz is still capable of being an elite MLS forward when he's healthy. He showed off a bit of everything in this one, getting behind the defense for an early chance, popping up in a dangerous spot just a few minutes later, making something out of absolutely nothing for his goal in the 38th minute and then grabbing a second by ghosting into the back post and smashing home a half-volley from point-blank range.
Ruidíaz now has four goals in less than 400 minutes this year and is right on pace with his 3.9 xG, suggesting he's not just getting lucky.
Going all the way back to this time last year, Ruidíaz is averaging .76 goals per 90 minutes and .62 non-penalty xG. That puts him in elite company among MLS forwards.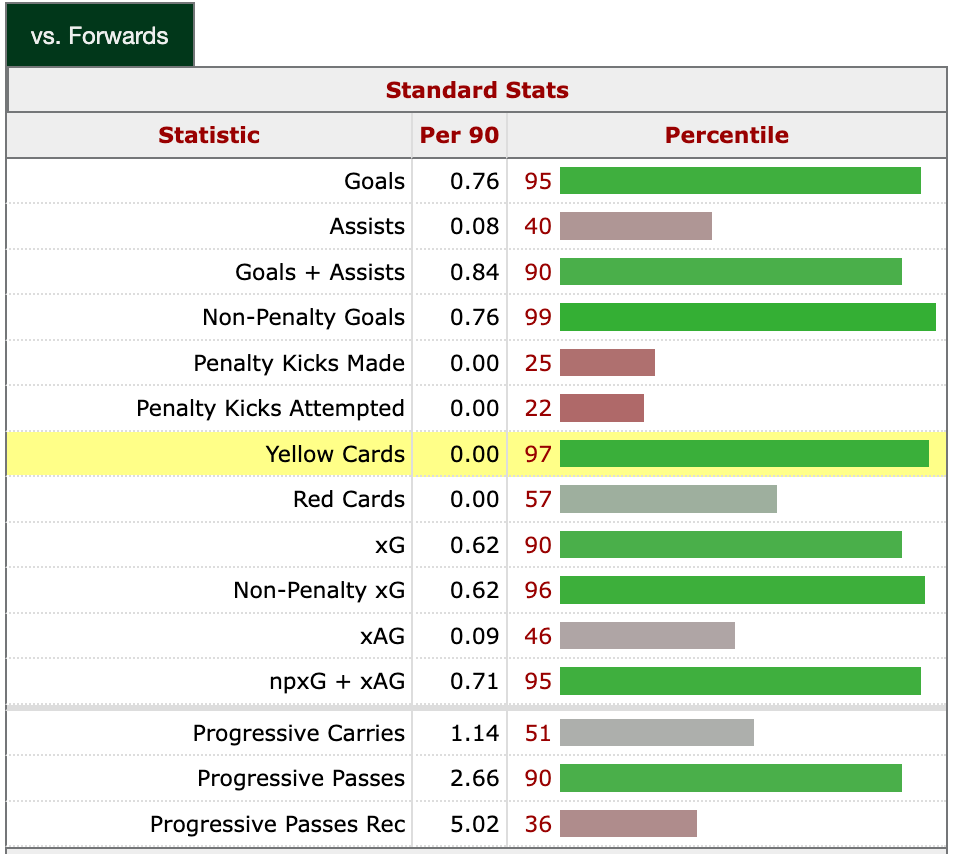 The trick will be figuring out how to actually keep Ruidíaz healthy. These statistics were all generated in about 1,184 minutes. That's the equivalent of less than 40% of an MLS regular-season as injuries have forced Ruidíaz to miss games on at least five separate instances since then, including two this season. If Ruidíaz can remain reasonably healthy, though, this is every bit as big as a major midseason signing.
This game also underscored the importance of having Cristian Roldan on the field. Roldan was not quite as consistently impactful as you'd hope, but that's probably to be expected given how much he missed. It didn't take long to notice him, however. In the 11th minute Jackson Ragen lined up what seemed to be a mundane free kick only to find Roldan with a well-weighted long ball. Roldan's first touch was absolutely exquisite and he was able to slot it past the on-rushing goalkeeper.
The only frustrating thing about Roldan's performance is that it could prove to be the last time we see him for the Sounders until Leagues Cup. Despite barely playing over the past couple of months while he was recovering from concussion symptoms, Roldan was called into the USMNT's Gold Cup roster and will potentially miss the next six league games. The Sounders are apparently exploring the possibility of keeping him at least through the June 21 match against LAFC and it's hard to blame him for accepting the call-up, but it's still frustrating to lose him just as he was returning.
The final positive offensive development from was Albert Rusnák's play at the No. 10 spot. Although Rusnák only had at most a day worth of training at a position he's only played a few times since joining the Sounders, he looked comfortable higher up the pitch in more of a playmaker's role. He was not as active as Nicolás Lodeiro is in that spot, but he was efficient with his touches. He set up Ruidíaz for that 3rd minute chance with a beautiful first-time touch and then tracked down the long ball that ultimately led to Ruidíaz's first goal.
The one area where I think we missed Lodeiro was in his ability to effectively serve as a false fullback in the Sounders' buildout phase. I suspect that's a big reason why Léo Chú (20 touches) and Jordan Morris (5) were so limited in their time on the ball, but hopefully that's something that can be addressed with some extra training sessions in the case that Lodeiro misses any more time.
Of course, any positive vibes the Sounders collected from this offensive performance are only as valuable as their carry-over effect. If the Sounders can actually turn this into sustained improvement, I think this game potentially goes down as a turning point. If not, we'll surely remember it for the dropped points and more emblematic of a wasted opportunity.
Comments