After a triumphant win at Vancouver, the Sounders have some difficult choices to make on a quick road trip to San Jose. Seattle used no subs until after Yeimar's winning goal in second-half stoppage time, and some squad rotation will be in order.
Their opponent has lost just once at home this season. But after going winless in five matches, San Jose switched their formation on the weekend at LAFC and earned a tough road draw. Let's look at what led to the Sounders' offensive breakout against Vancouver, and how they might deal with a new-look Quakes team tonight.
Sussing out Seattle
The Sounders stuck with Albert Rusnák and Nicolás Lodeiro as dual-10s against the Whitecaps, but one major change made all the difference: Alex Roldan. The team finally found some attacking balance on the right side, as Alex put in a number of dangerous early crosses: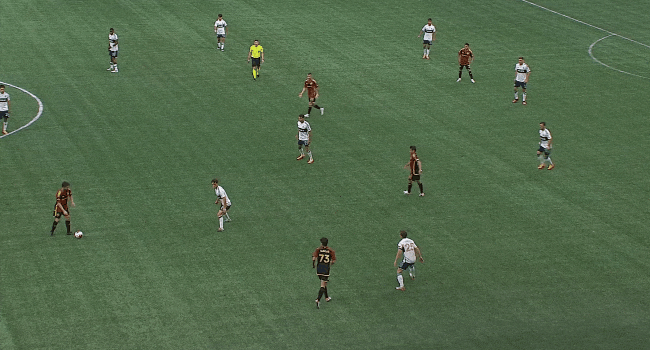 Vancouver's 3-5-2 setup, different than their typical "Christmas tree" 4-3-2-1, left a lot of space on either side of their back line. Léo Chú and Roldan ate up that space, fed by long passes from João Paulo and Jackson Ragen that bypassed Vancouver's crowded midfield. Outside of an unfortunate goal given up to Ryan Gauld, Ragen's evening was fantastic. On top of a couple of assists, he was spraying deep balls like a quarterback in the shotgun: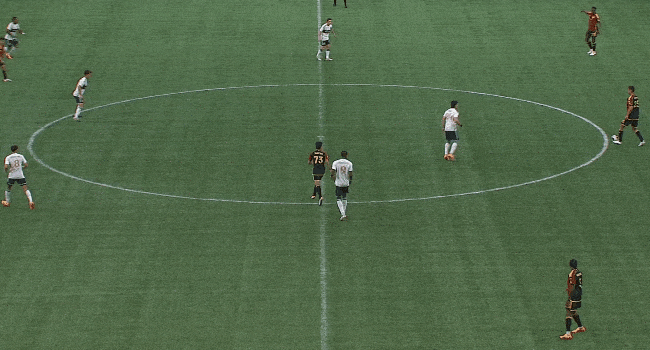 A bit of coordinated movement from Lodeiro to pull defenders up field left plenty of space for Chú and Roldan to work. And wingback Ryan Raposo was no match for Chú's speed: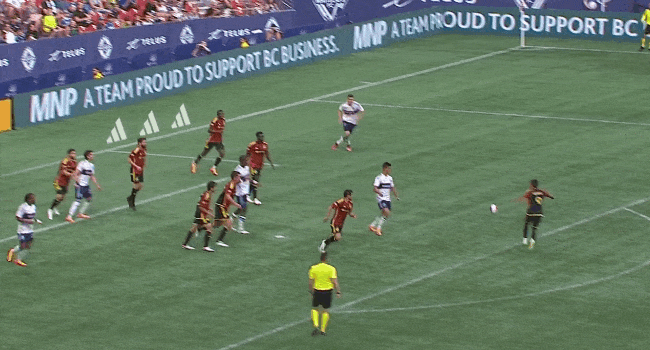 Midway through the second half, Seattle was ripping off a 30-pass sequence that ended in a quality shot from Albert Rusnák. While multiple goals from open play were still lacking, this looked like the most sustainable and repeatable attacking performance that the Sounders have had without Jordan Morris and Cristian Roldan.
---
Scouting San Jose
After going winless in their last five matches, and missing winger Cade Cowell and midfielder Jackson Yueill to Gold Cup duty, San Jose mixed up their formation against LAFC. Eschewing their typical 4-3-3 for a 3-5-2, the Quakes packed their midfield and paired forward Jeremy Ebobisse up top with talisman Cristian Espinoza. While Espinoza's role has often been to dominate the right wing and send in an aerial assault of crosses, his central role against LAFC allowed for fast counter-attacks with Ebobisse that gave LAFC's defenders fits: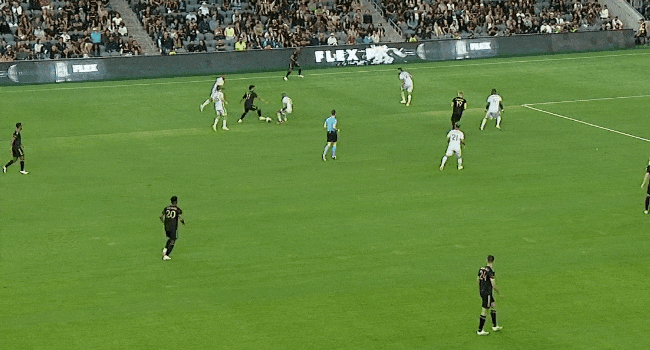 Even after the team went a man down when goalkeeper Daniel handled the ball outside of his penalty area, San Jose held strong for a point. The loss of Daniel may not be felt too strongly against Seattle, as presumed starter JT Marcinkowski has more minutes in goal this season. But missing Cowell and having success creating chances in the 3-5-2 may make head coach Luchi Gonzalez stick with the formation against the Sounders.
---
Keys to victory against the Earthquakes
Distribute to the wings
This pass from the back line to LAFC winger Denis Bouanga looks eerily similar to Jackson Ragen's distribution all night against Vancouver: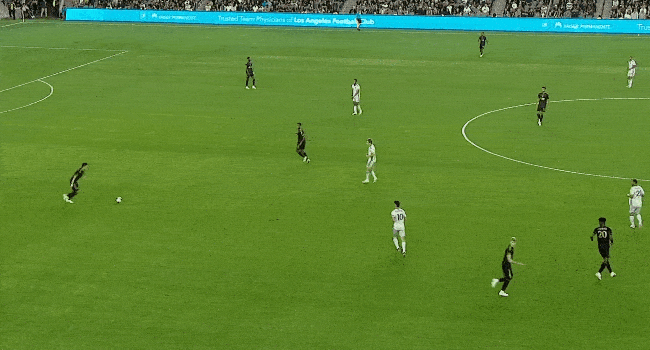 Bouanga found space wide of San Jose's back three, beat his man with pace, and won his team a penalty. If San Jose give Seattle the same looks, Ragen should go back to the direct balls to Léo Chú that were so effective against the Whitecaps.
Beware central counter-attacks
Against a possession-heavy outfit like Seattle, San Jose will be looking for counter-attacking opportunities. Against LAFC, that meant passes right down the throat of the defense to Espinoza and Ebobisse: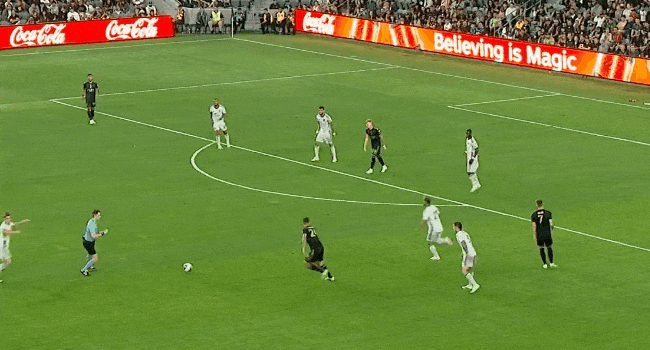 After giving up a goal to Vancouver off a simple long ball, Seattle will want to show that their lapse in concentration was a fluke.
The kids step up again
On short rest after the starters effectively went a full 90 on Saturday, Seattle will need to rotate the lineup, and that means the kids will need to step up. If one or more of the Sounders' midfield creatives rests, perhaps we will get a Josh Atencio sighting. When it comes to creativity, Obed Vargas showed why he is such a highly-touted prospect on Saturday with passes like this line-splitting ball: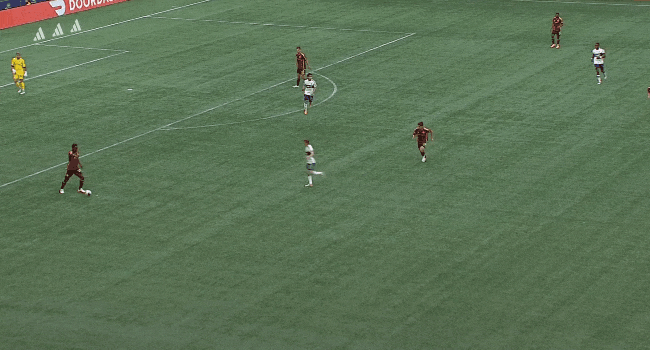 San Jose away is a tough assignment on short rest, but this Sounders team finally has some confidence after two months of frustration. A midweek road point would be a fine result as the team tries to finish this stretch strong before the Leagues Cup break.
Comments