OL Reign continues its three-game regular-season road trip with a match against Angel City FC in Los Angeles. The action kicks off at 5 PM PT and will stream on Paramount+ (U.S.), TSN+ (Canada), and the NWSL website (all other international viewers).
OL Reign head coach Laura Harvey will have her full team available for the first time all season, as all international players are back from the World Cup and everyone is healthy.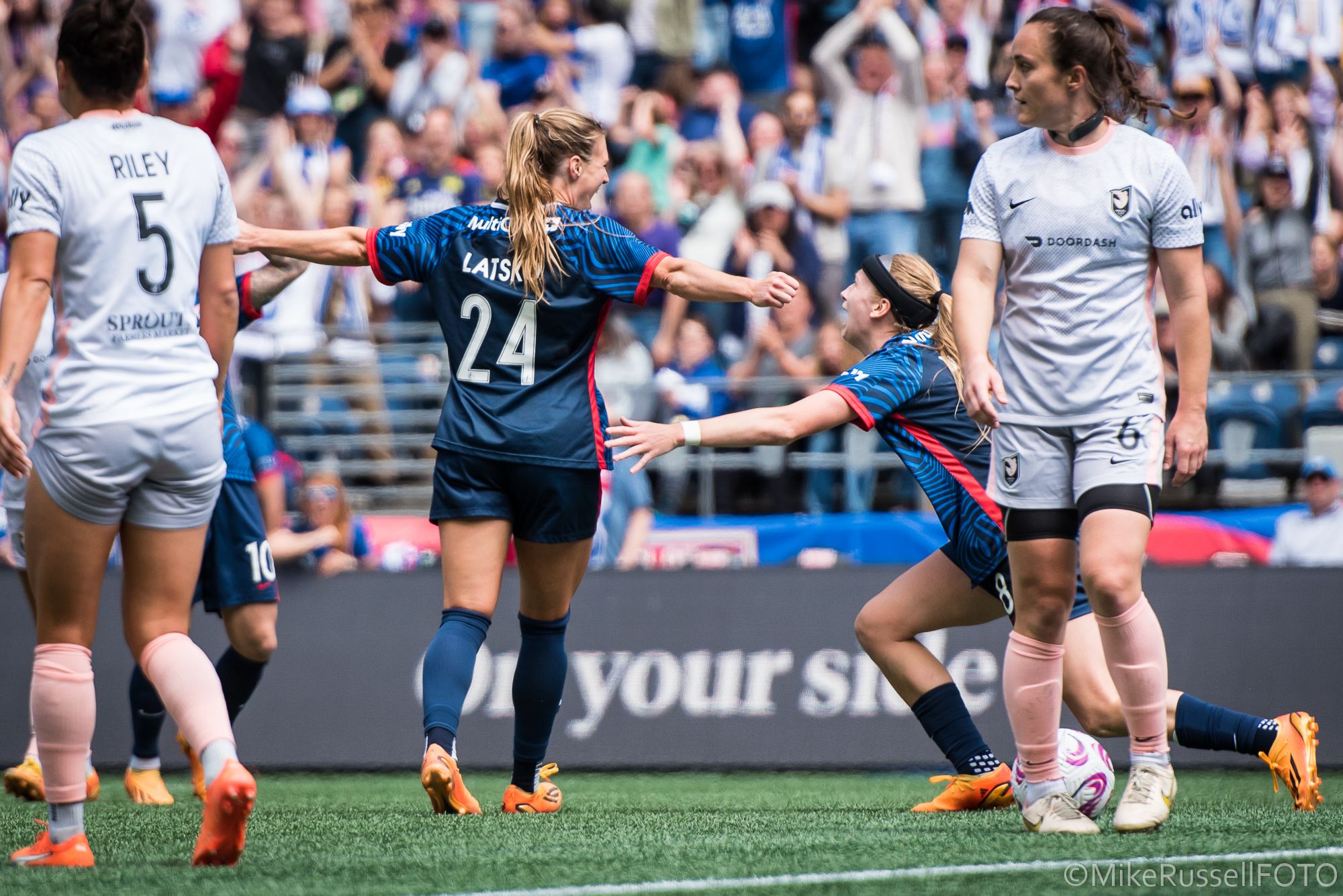 With just six games left in the regular season, every point matters – and while OL Reign is still in a strong position, they're going to want to collect points in every single match to qualify for the playoffs. This league is so tight this year.
OL Reign has a 7-6-3 record. Their 24 points put them in fifth place in the league heading into the weekend. Angel City is 4-6-6 and in 10th place, but hasn't lost a match in eight straight games.
What to Watch
Angel City likes to cross: The Reign will need to be organized in the box to keep their chances limited.
OL Reign's attacking movement: While the Reign have been without 9 players for the last month – due to the World Cup and Jess Fishlock's absence – they haven't had a huge spark offensively. How do they respond on Sunday?
Set pieces: Both teams are dangerous on set pieces. Angel City has a league-leading six goals from set pieces; the Reign have five. Can either side find one tonight?
Officials
Lineups
Highlights
13' - A defensive mistake from Claudia Dickey leads to this opening goal for Angel City.
26' - This was NOT called a handball in the box.
57' - The ball slips through Claudia Dickey's hands, putting Angel City up 2-0.
74' - Megan Rapinoe brings one back for the Reign! 2-1.
FULL TIME: OL Reign created a lot more in the 2nd half, but lose for the first time to Angel City.
Injury / Availability Report
OL Reign
OUT: None!
Angel City
OUT: Simone Charley (SEI – achilles), Julie Ertz (excused absence), Merritt Mathias (knee), Christen Press (SEI – knee)
How to Watch
Time/Date: Sunday, August 27, 5 PM PT
Location: BMO Stadium, Los Angeles
TV: None
Streaming: Paramount+ (US), TSN+ (Canada), NWSL Website (International)
Join the Discussion
This is your OL Reign v. Angel City gamethread. Join the discussion in the comments and follow @RoValks on Twitter for live updates.
Comments