Eight OL Reign players traveled around the world during last week's FIFA international break, representing four different national teams for friendlies and important qualifying matches: Brazil (Angelina), Canada (Jordyn Huitema, Quinn), United States (Alana Cook, Sofia Huerta, Megan Rapinoe, Emily Sonnett), and Wales (Jess Fishlock).
Here's a roundup of how the Reign players fared during their international duty.
Canada
Jordyn Huitema, Quinn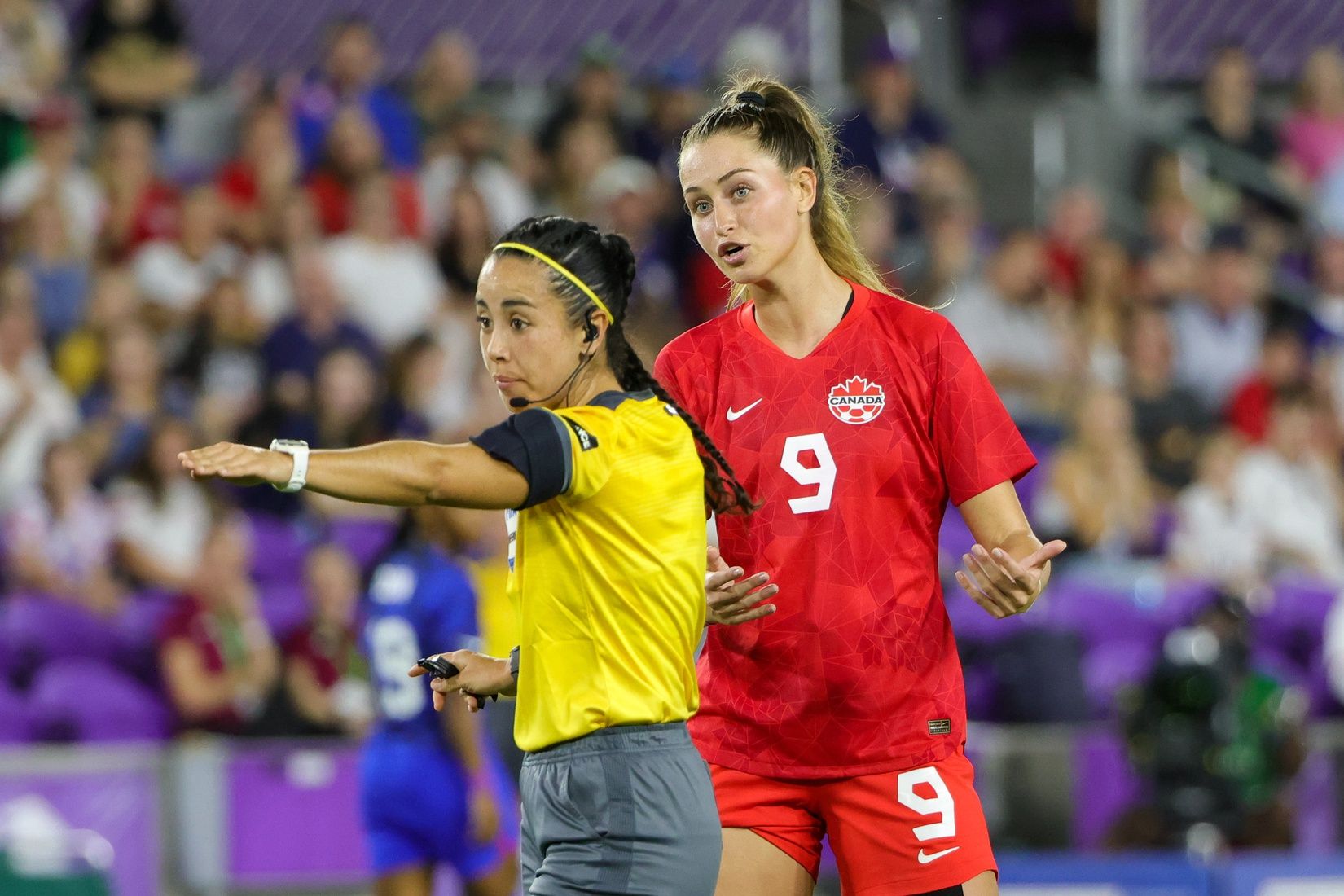 Jordyn Huitema and Quinn had a two-game series against Jamaica to determine the second Concacaf entrant for the 2024 Olympics. Thanks in part to the Reign duo, Canada won both legs and will head to Paris in the hopes of earning a repeat gold medal.
Canada first traveled to Kingston, Jamaica, coming away with a 2-0 win thanks to goals from Nichelle Prince and Adriana Leon. Quinn started and went 90 minutes in the road match, while Huitema subbed on in the 66th minute.
Huitema scored in Canada's return leg in front of a sellout crowd at BMO Field on Tuesday, Sept. 26. Her game-winner came just five minutes after subbing into the match at halftime. Huitema began the play with a flicked header and finished with a wide-open header in the box. Quinn did not play in the second match and should be well-rested for their Reign return.
United States
Alana Cook, Sofia Huerta, Megan Rapinoe, Emily Sonnett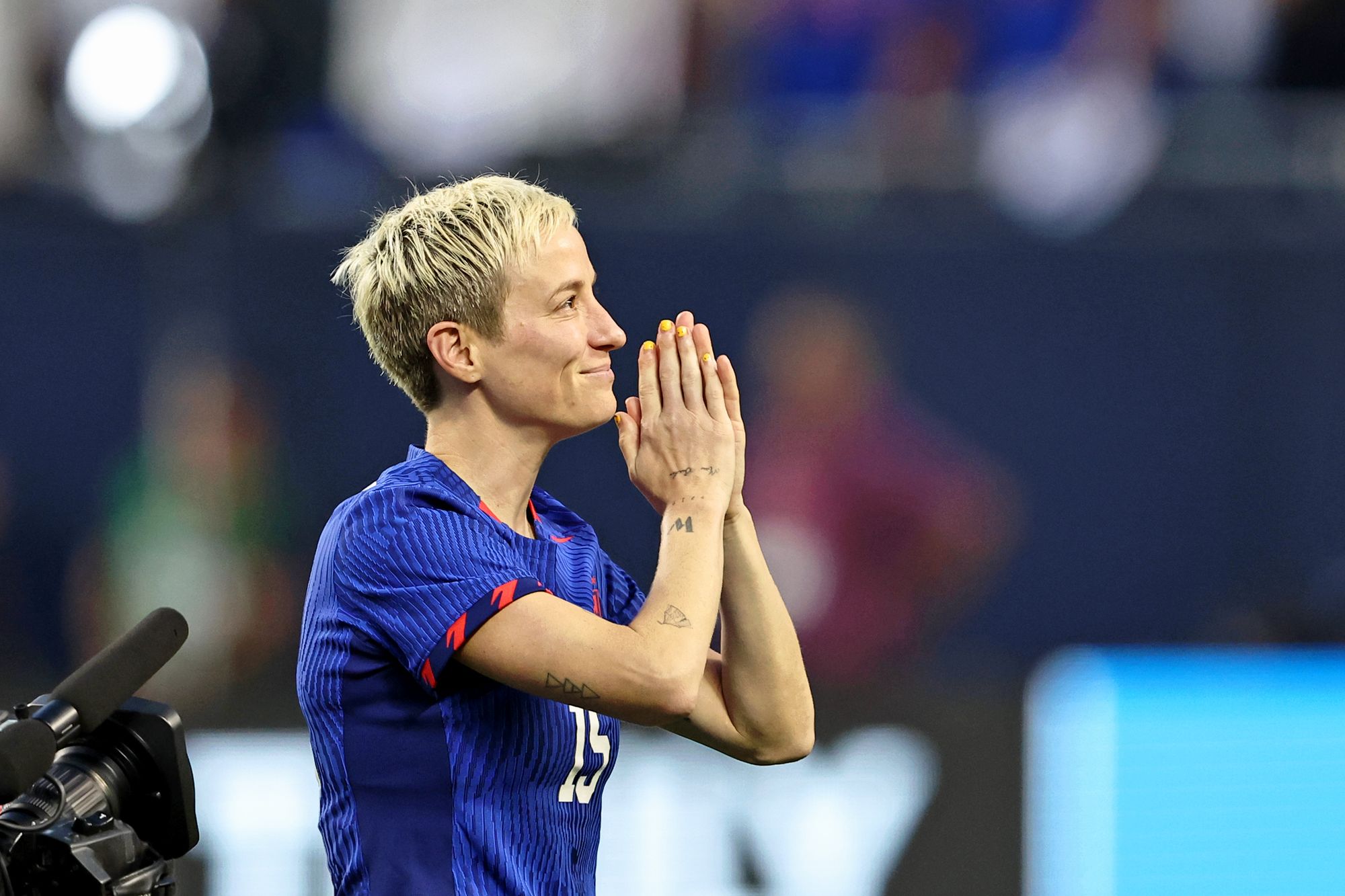 Four Reign players were called up to represent the United States in two friendlies against South Africa: Alana Cook, Sofia Huerta, Megan Rapinoe, and Emily Sonnett. The first game was a sendoff match for the retiring Julie Ertz, while the second was Rapinoe's last U.S. women's national team game.
Rose Lavelle was a late scratch as she recovers from a leg injury she picked up in OL Reign's last home match against the Orlando Pride, although she was with the national team to celebrate the careers of Ertz and Rapinoe. Huerta didn't feature for the U.S., as she picked up a hamstring injury at training. The Reign and U.S. have not commented on the extent of her injury, but an update is expected before the Reign's next match.
Sonnett and Cook both started and went 90 in the first match last Thursday, which ended in a 3-0 U.S. win.
Sonnett and Rapinoe both started in the final match. Notably, Sonnett started in the midfield in both games. In a partnership that we'd love to see replicated for the Reign, a Rapinoe corner kick fell to Sonnett, who headed in the final goal in a 2-0 U.S. win.
Cook subbed into the game at halftime, Rapinoe came off to significant applause in the 54th minute, and Sonnett came off in the 64th.
Wales
Jess Fishlock
Jess Fishlock suited up for Wales in a pair of UEFA Women's Nations League group-stage games. The Nations League serves as Olympic qualifying for the member associations of UEFA. Wales got lumped in with League A, featuring the 16 teams ranked highest in Europe.
Wales first traveled to Iceland. Fishlock started and went 76 minutes as Wales out-shot Iceland 12-9, but ultimately fell 1-0 on a Glódís Perla Viggósdóttir goal in the 18th minute.
Against Denmark on Tuesday, Sept. 26, Fishlock did what we've come to expect from the midfielder, scoring a banger from outside the box. She went 75 minutes in this match. Unfortunately, Wales lost 5-1 and sits at the bottom of its Nations League group, which also includes Germany.
Brazil
Angelina
Angelina was called in by Brazil head coach Arthur Elias for an evaluation and training session for the new coach to get acquainted with his roster. No games were officially scheduled for Brazil during this window.
---
All eight players are now back with OL Reign preparing for their important home match on Sunday, Oct. 1, against the North Carolina Courage. That match kicks off at 5 PM PT at Lumen Field and will air on FOX 13+ locally, in addition to streaming on Paramount+.
Comments