OL Reign heads down the I-5 Corridor today for an important rivalry match against the Portland Thorns. The game kicks off at 7:30 PM PT and will air on FOX 13+ locally. It will also stream for free on CBS Sports Golazo, in addition to Paramount+ for fans in the U.S., TSN+ in Canada, and the NWSL website for all other international viewers.
Portland sits in second heading into the weekend with an 8-5-5 record (29 points). OL Reign enters the weekend in fourth place with an 8-7-3 record (27 points). San Diego isn't far ahead of them at the top of the table, with 30 points.
Just three matches remain in the regular season after this weekend.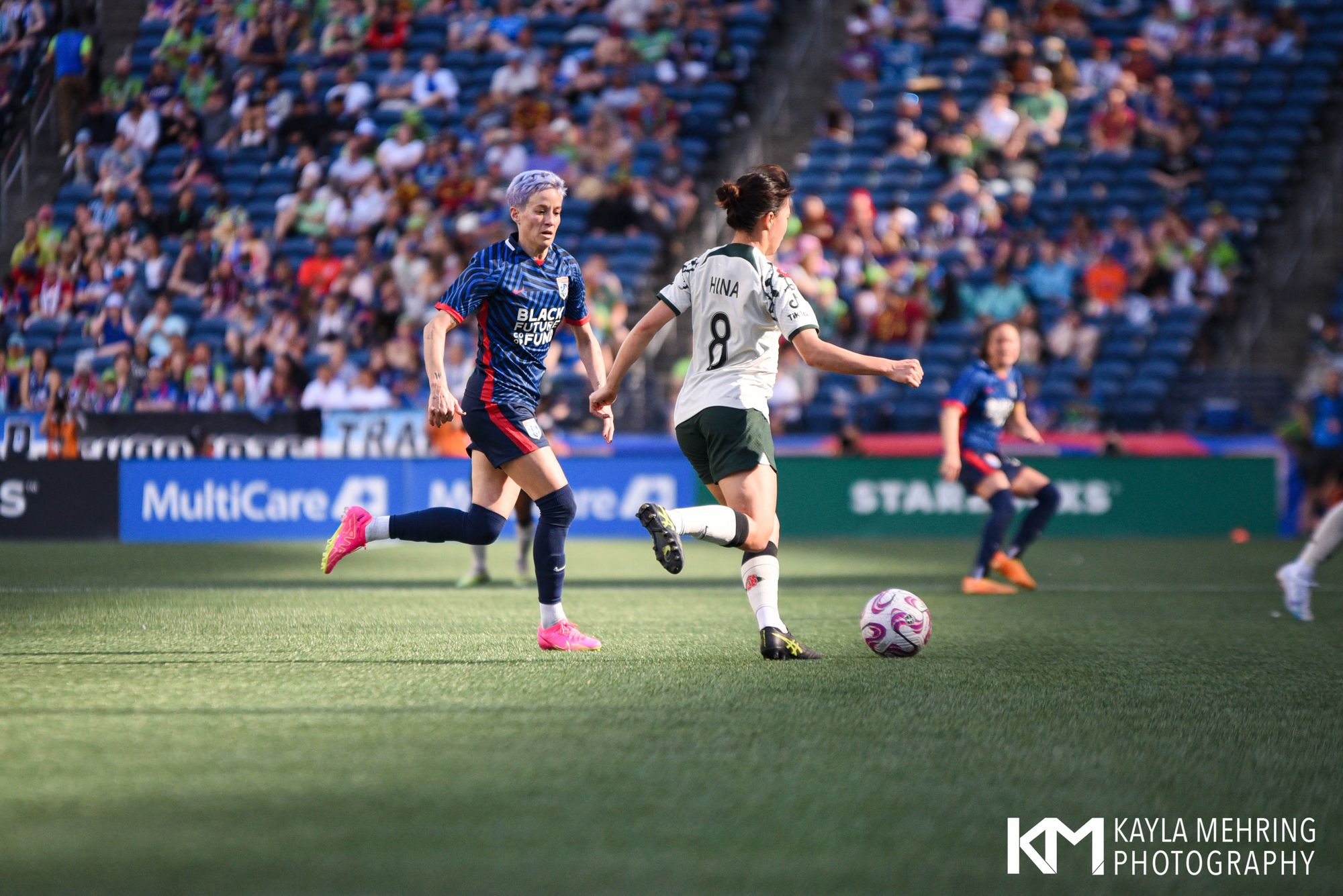 Fans apparently understand the importance of this match, as more than 400 tickets have been distributed to Reign supporters. The atmosphere should match the moment.
What to Watch
Final third precision: The Reign have dominated recent matches, but they haven't been precise in the final third. As a result, they've struggled to score and win matches in recent weeks. Can they be more precise at Providence Park?
Contain Portland: The Thorns are extremely dangerous in transition. The Reign can't give the ball away in bad spots – and have to be organized behind the ball to contain Portland's threats.
Get Pinoe a win: Megan Rapinoe is playing her last regular-season match in Portland, where she loves to play and score. Can the Reign get three points in her honor?
Officials
Lineups
Highlights
30' - Hina Sugita puts Portland up.
35' - Morgan Weaver doubles Portland's lead.
Injury / Availability Report
OL Reign
OUT: Rose Lavelle (leg)
Portland Thorns
OUT: Janine Beckie (SEI - knee), Tegan McGrady (ankle), Sophia Smith (knee)
How to Watch
Time/Date: Saturday, September 16, 7:30 PM PT
Location: Providence Park, Portland
TV: FOX 13+
Streaming: CBS Sports Golazo (Free!), Paramount+ (US), NWSL Website (International)
Join the Discussion
This is your OL Reign v. Portland Thorns gamethread. Join the discussion in the comments, or on our Discord for paid subscribers, and follow @RoValks on Twitter for live updates.
Comments