TUKWILA, Wash. – It is rare that a star player leaves their team on perfectly amicable terms. It's nice to imagine that players get to set those terms – especially if they've played long enough – and that team is happy to keep the player around as long as they want.
More often, the two sides don't quite see eye-to-eye on the appropriate time. Players are usually wired to believe in their own abilities considerably longer than anyone else, while sharp talent evaluators tend to be more inclined to move on a year too early rather than a year too late.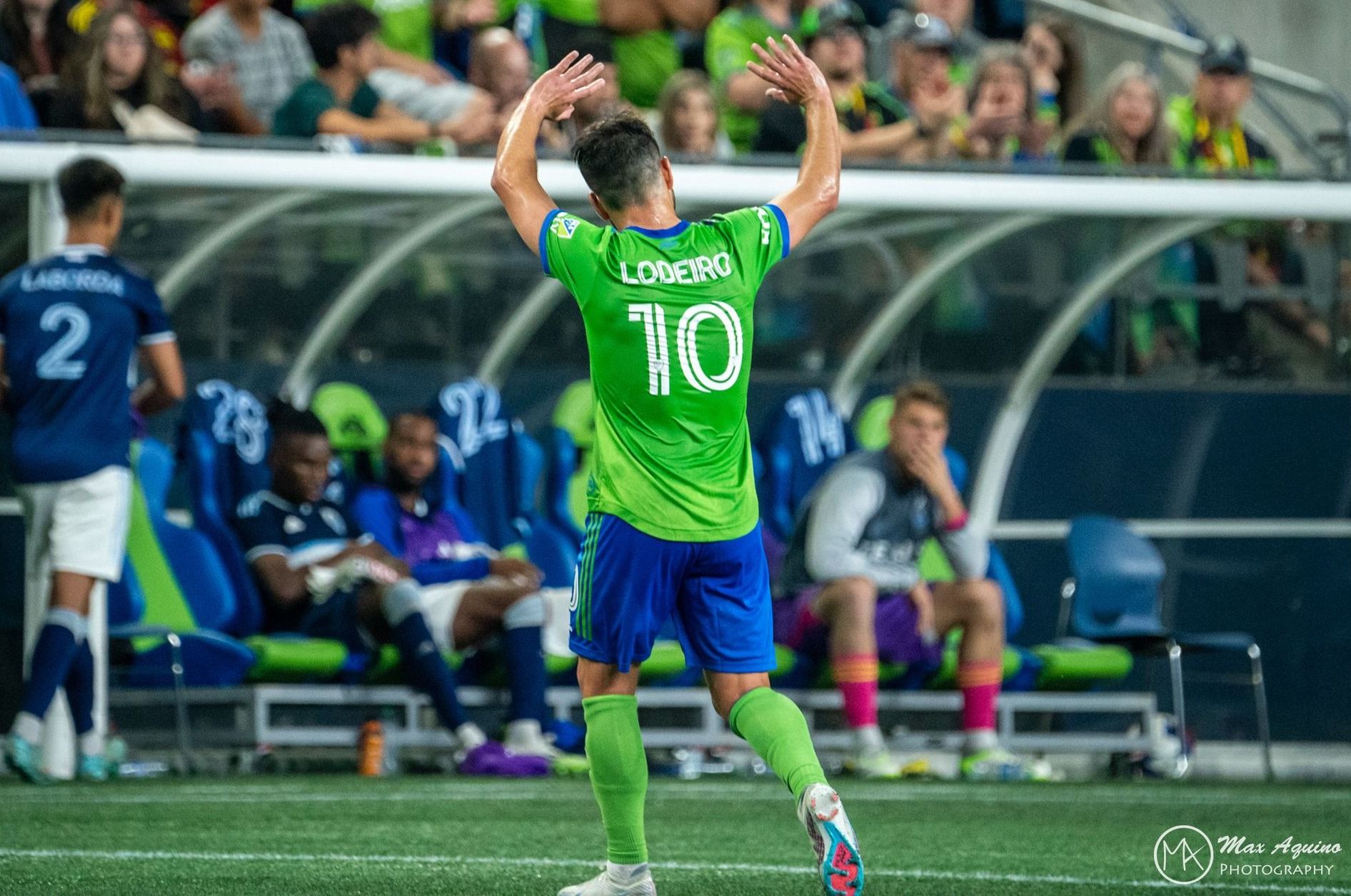 This seems to be exactly where the Seattle Sounders are with Nicolás Lodeiro, who announced over the weekend that he intends to make this his last season in Rave Green.
Lodeiro, as well as head coach Brian Schmetzer and GM Craig Waibel, addressed the subject following Tuesday's training session.
Here were my main takeaways from their interviews:
Lodeiro's mind is made up
Nothing is final until it is, but Lodeiro definitely sounded like someone who had moved beyond the decision-making phase and was comfortable with where he ended up.
"Everyone knows my contract is finished in December," he said. "I want to say my time in Seattle is finished. I only want to think of the playoffs. There was a long time to start a conversation, the conversation never arrived in a good way."
The contract situation has clearly been weighing on Lodeiro and he said this decision allows him to release that.
"My only focus is to help the team to win another cup," he said. "I want to leave the club with another cup. Now I feel free. I feel very happy. I'm ready when the team needs me.
"I thought this was the best way to arrive in the playoffs with no one on my back, just play, just train, just help the team so when the club needs me, like always I'm ready. If I play 20 minutes, 30 minutes, if I play a game, the fans and the club know I like the playoffs. I'm ready for this big moment."
Lodeiro didn't quite give away where he plans to go next, but I'd guess he'll be looking to stay within MLS. His children are effectively – maybe literally – American, his wife apparently likes it here and Lodeiro is someone inclined to do right by his family. He probably won't find anyone offering Designated Player wages, but it's not hard to see a team spending mid-six-figures on a player with his resume.
Lodeiro feels at least a little hurt the club won't commit to him
From the moment Lodeiro joined the Sounders, he changed the trajectory of the club. It's almost easy to forget now, but the Sounders were once mostly known for putting together good teams that couldn't quite get over the hump prior to 2016. They had won four U.S. Open Cups and a Supporters' Shield, but had never even been to an MLS Cup final. They had only ever been to two Western Conference finals.
Lodeiro altered the narrative immediately. He scored four goals in his first postseason, setting a club record. The Sounders won four playoff rounds on their way to MLS Cup, the same number they had won in their previous seven years in MLS.
Lodeiro now has eight goals and 10 assists in the playoffs, while leading the Sounders to two MLS Cups, two more finals and 13 playoff-round victories. He also has seven goals and four assists while leading the Sounders to a Concacaf Champions League title. He is, unquestionably, the most important signing in Sounders history.
I say this all just to illustrate that Lodeiro – perhaps rightfully – feels as though he deserves some extra consideration when discussing his future and is not happy he didn't.
"I did the first step and I didn't receive the word I feel I deserved," he said. "They know I like the city, I like the club. They've known me for seven years, I don't need to show anything.
"I tried to stay close to the club because I've known them for many years. I thought I could be a big part of the club. It's not about the contract, it's about the conversation like a friend because I know them and they know me. When I started the conversation, I didn't hear 'I really like you.' This was a big sign for me."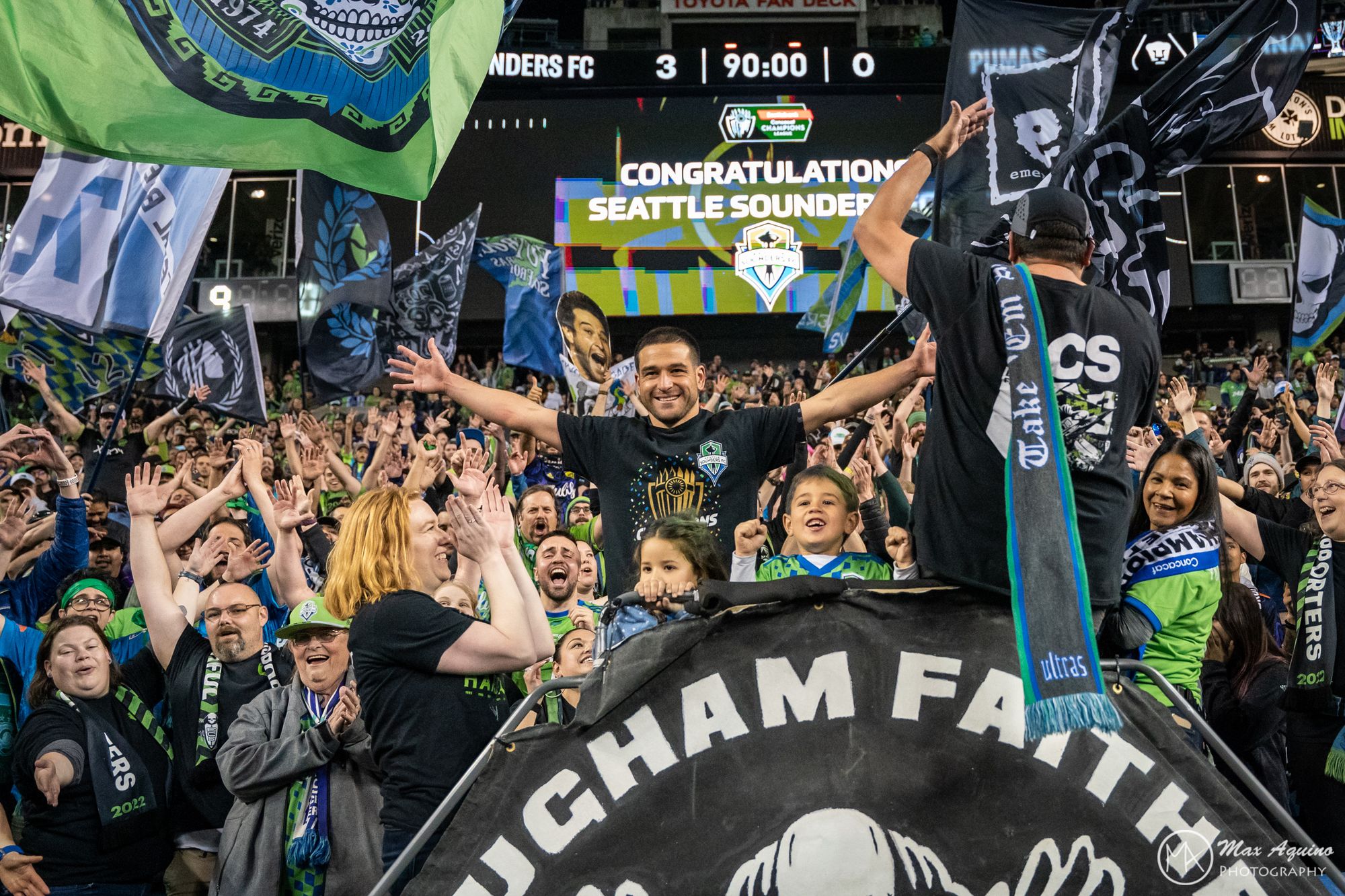 Waibel has definitely talked to Lodeiro
There were, perhaps, some misperceptions about the amount and type of contact the Sounders have had with Lodeiro based on his comments to Niko Moreno. Waibel insisted he had "multiple" conversations with Lodeiro throughout the year and even Lodeiro acknowledged that some discussions had taken place. What hadn't happened, apparently, was any meaningful discussion about a new contract.
Waibel had previously stated publicly that he was putting off many of the big decisions until the offseason and seemed intent on seeing how things played out before giving Lodeiro any assurances about next season.
If Lodeiro was dissatisfied with how those discussions went, Waibel wasn't going to try to undercut that narrative.
"I'll let Nico talk about his experience and his feelings," Waibel said. "Even in a shared experience, we can have a different takeaway.
"But, look, he is the man. He is the guy. I'm not going to sit here and say anything about Nico other than what he deserves, which is he's one of the best who's been here. I'm very confident in my relationship with Nico, with his representation, with the way we've been as a club. He and I have had conversations and will continue to."
It's fair to argue that Waibel, Schmetzer and everyone else in the organization should have done more to make Lodeiro feel wanted and appreciated. They surely could have done that. How do they do that while stopping short of giving assurances they aren't ready to make? That's trickier.
Even now, Sounders weren't exactly begging him to stay
Both Waibel and Schmetzer were very clear that they have a ton of respect for Lodeiro. They talked about how he belongs on the Sounders' Mount Rushmore, and Waibel promised "he'll be knighted in every way we can." Schmetzer admitted it was "sad" and said it was Lodeiro's decision to make.
What they didn't say, however, was they want him back in 2024.
"The team needs Nico Lodeiro right now," Waibel said when asked if Lodeiro was needed next year.
"We'll enjoy him for as long as we can, but it's his choice," Schmetzer said.
That's definitely not laying out the red carpet. I'm not even sure it's an invite. It's more, "we'll be in touch."
Maybe it's better if this is out in the open
I think it's totally fair for those of us on the outside to wonder if this is a distraction, and maybe it is. Stefan Frei is in a similar situation and he's made it clear that he's not entirely thrilled with the status of his potential extension, either.
All things being equal, you probably don't want your best players talking about contracts right before the playoffs start.
But Lodeiro insisted that getting this out in the open is good for him, and while I'm sure Schmetzer would have rather kept it in-house, he acknowledged that at least it's now being dealt with. The next time Lodeiro talks to the press, the conversation will surely be related to whatever happened on the field as opposed to any rumored dissatisfaction.
"I think it's a good thing," Schmetzer said. "The players all talk in there, they knew where Nico stood. For it to come out now and let's move on, the club will do something good for him, but let's focus on the now. Let's make sure we send him off in the right fashion."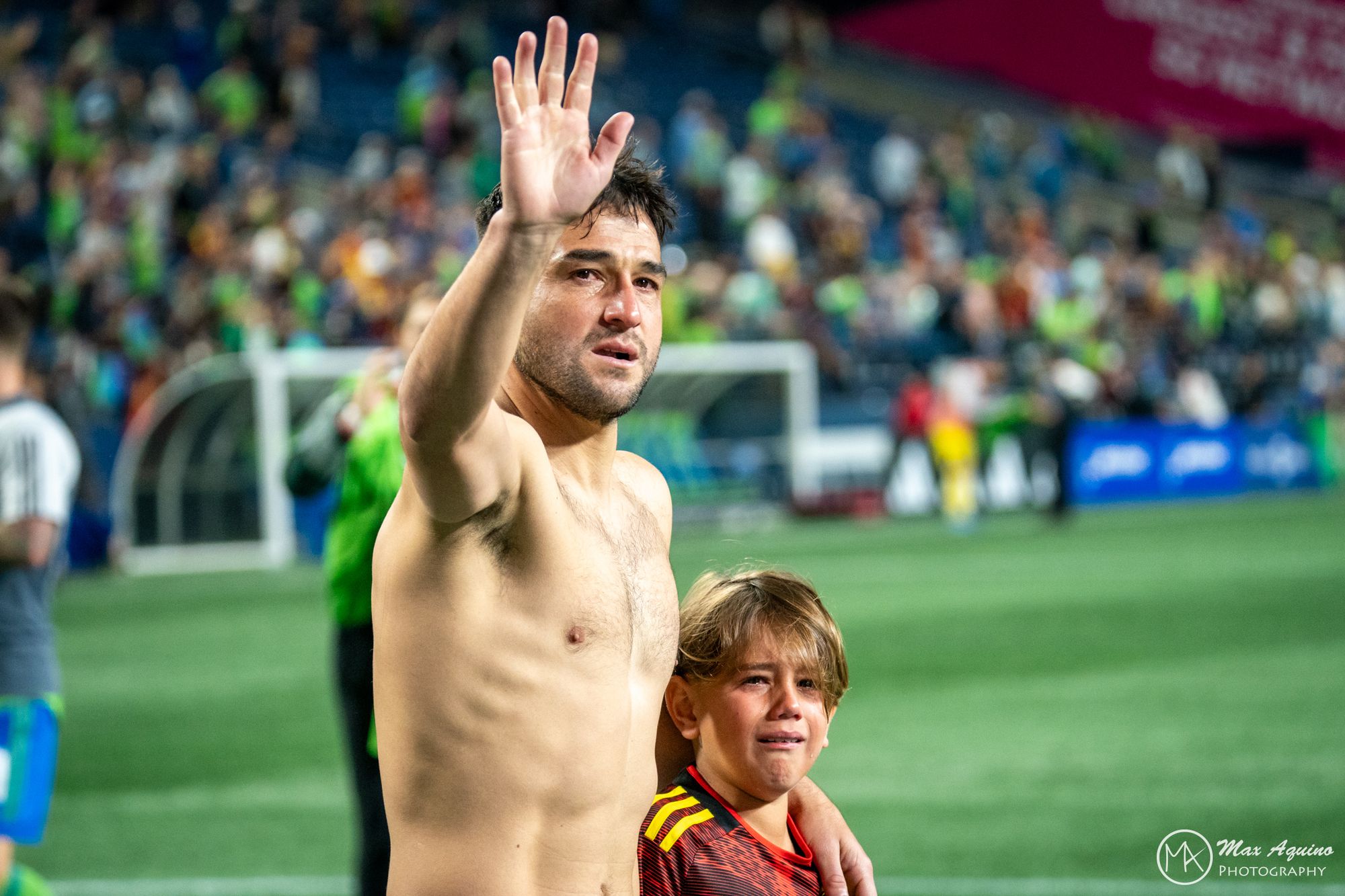 Lodeiro understands perfectly
My suspicion is that Lodeiro is reading the situation correctly. The Sounders haven't said they definitely want him back because they aren't sure they do.
The Sounders surely know that at 34 years old, Lodeiro is not a player they can continue to build around. Sure, he might be the fittest player on the team, but he's a player whose game is predicated on more than just a tireless work ethic. He might be capable of covering as much ground as ever, but you can see how he's not quite as sharp as he used to be.
Lodeiro has just four open-play goals in the last two seasons and just two in his last 59 appearances across all competitions. He has just five primary assists this season and the only two he has since April were both off of free kicks. When Lodeiro is at his best, he's a classic Uruguay "caballero", finding the ball all over the field, unbalancing defenses with unpredictable movement and hitting passes from a variety of angles.
It's possible the Sounders bear some of the blame for Lodeiro's decline. Part of the Sounders' offseason tactical changes were asking Lodeiro to play a more disciplined positional role. They wanted him to restrict himself more to the center and left of the pitch. They wanted him to be more effecient. Early on, he seemed to buy into that.
But as the results started to turn in the summer, Lodeiro's movement got more undisciplined as he reverted to what he knew best. On Tuesday, he admitted that he was frustrated with that.
"I started this year in a different position, this was a big part of my style of play," he said. "I like to move with freedom and I have to adapt to a new position. It's difficult for me but no worries. I'm waiting for my moment because I trust in my quality."
I don't blame Lodeiro for wanting assurances or with being asked to try change his game. But I also don't blame the Sounders for trying something different and being a bit frustrated with Lodeiro for not sticking to the plan. There was a stretch of games where Lodeiro seemed to fully abandon his side of the field. In the short term, it seems as though Albert Rusnák is the preferred choice at the more attacking central midfield spot. Given that, it's not exactly surprising that the Sounders aren't sure what kind of role Lodeiro would have with the team next year or beyond.
Rather than being eaten up while waiting to hear from them, Lodeiro took the initiative.
---
One way or another, Lodeiro absolutely deserves to play a part in the Sounders' 50th anniversary next year. I suppose it's even possible it's as a player.
There's a dream scenario where Lodeiro adapts to his new role, shows he can be effective off the bench and helps lead the Sounders to another title. I would think Lodeiro would still want to explore his options. But if he's not finding anywhere that will both give him assurances the Sounders won't and are a team he actually wants to play for, it's not outside the realm of possibility that he and the Sounders patch things up. I can't say I expect that, but it sure would be nice.
Comments