As the regular season nears an end, OL Reign has an important match at home against the North Carolina Courage. The Lumen Field match kicks off at 5 PM PT and will air on FOX 13+ locally, in addition to streaming on Paramount+.
While the Reign have struggled to be consistent this year, they are still dominant at Lumen Field, with a 6-2-1 home record. North Carolina, meanwhile, has six losses on the road, tied for the most in the league.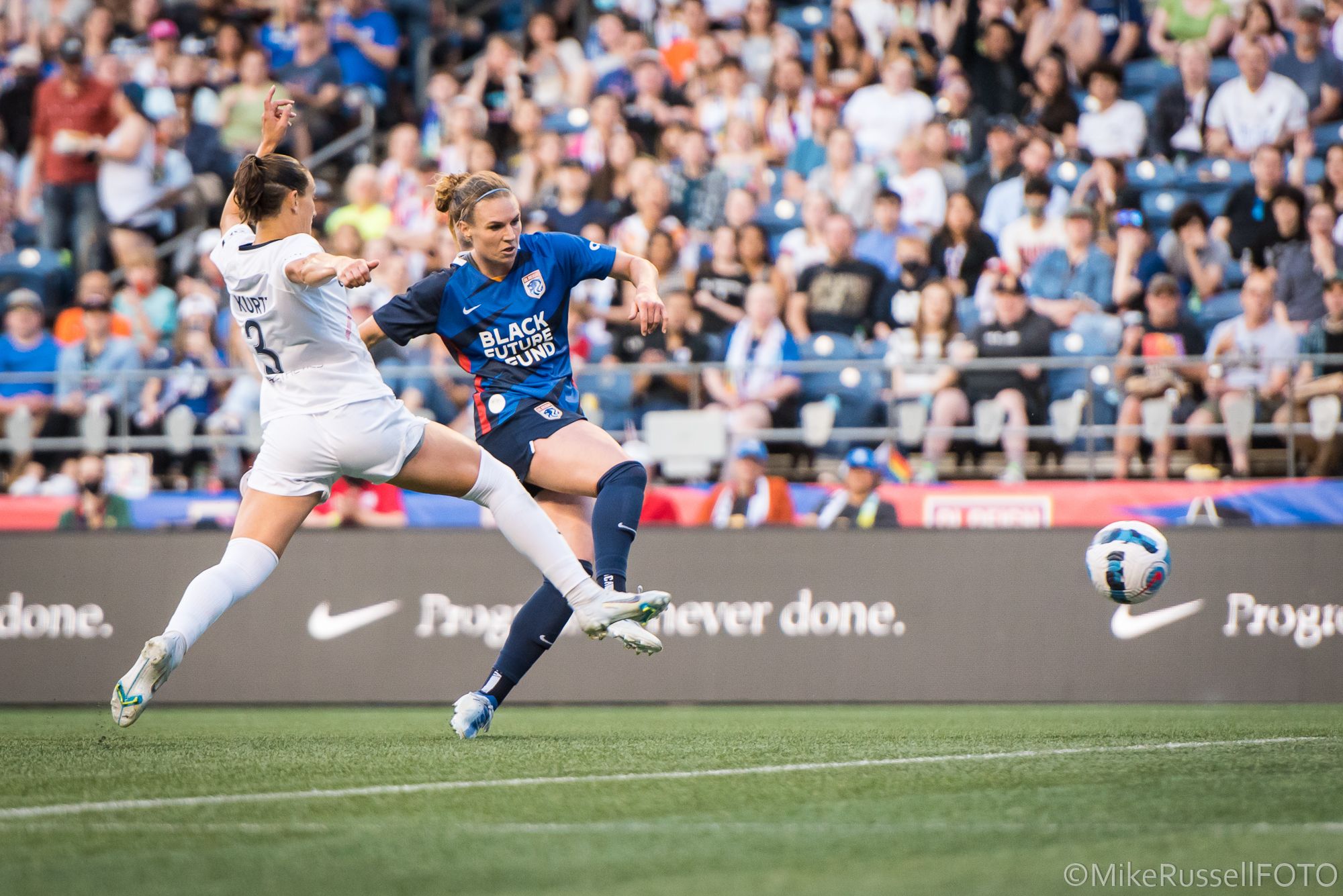 OL Reign enters the day in sixth place, with an 8-8-3 record. They are one point behind the Courage, who are in fifth with an 8-7-4 record. A win could put the Reign as high as third, while a loss would mean they are no longer in control of their own playoff destiny.
Just two matches remain after tonight's game.
What to Watch
NC in possession: The Courage will dominate possession – that's pretty much a given. The Reign need to stay organized behind the ball, tracking North Carolina's quick movement.
Score first: The Reign are extremely hard to beat – especially at home – when scoring first.
Transition game: Look for the Reign to transition quickly when winning the ball. It's how the Orlando Pride dominated the Courage last match. Despite their recent losses, the Reign press has been effective lately. Can they turn it into goals?
Officials
Lineups
Highlights
21' - Bethany Balcer goal!!!!
42' And Kerolin equalizes for the Courage.
45' - Alana Cook takes down Kerolin to prevent a breakaway goal, getting a red card.
Injury / Availability Report
OL Reign
OUT: Sofia Huerta (leg), Rose Lavelle (leg)
NC Courage
OUT: Emily Gray (SEI – knee), Riley Jackson (D45 – foot), Estelle Johnson (excused absence), Rikako Kobayashi (knee), Clara Robbins (SEI – lower leg), Meredith Speck (SEI – knee), Olivia Wingate (mid-body), Malia Berkely (suspension)
How to Watch
Time/Date: Sunday, October 1, 5 PM PT
Location: Lumen Field, Seattle
TV: FOX 13+
Streaming: Paramount+ (US), TSN+ (Canada), NWSL Website (International)
Join the Discussion
This is your OL Reign v. NC Courage gamethread. Join the discussion in the comments or on our Discord for paid subscribers, and follow @RoValks on Twitter for live updates.
Comments