Yeimar Gomez Andrade (Defender) and João Paulo (Comeback Player) were named MLS end-of-year award finalists on Wednesday.
Yeimar, who helped lead the Seattle Sounders to the best defensive record in MLS, was joined by FC Cincinnati's Matt Miazaga and St. Louis City's Tim Parker. Yeimar led all of MLS in interceptions (73) and was second among MLS centerbacks in tackles+interceptions (121).
João Paulo, who missed most of 2022 with an ACL injury, was joined by Alan Pulido and Miles Robinson in contention for Comeback Player of the Year. Pulido and Robinson also returned from ACL injuries.
João Paulo led all of MLS in tackles (43) and was sixth in tackles+interceptions (118). He was also fourth in total passes and fifth in progressive passes.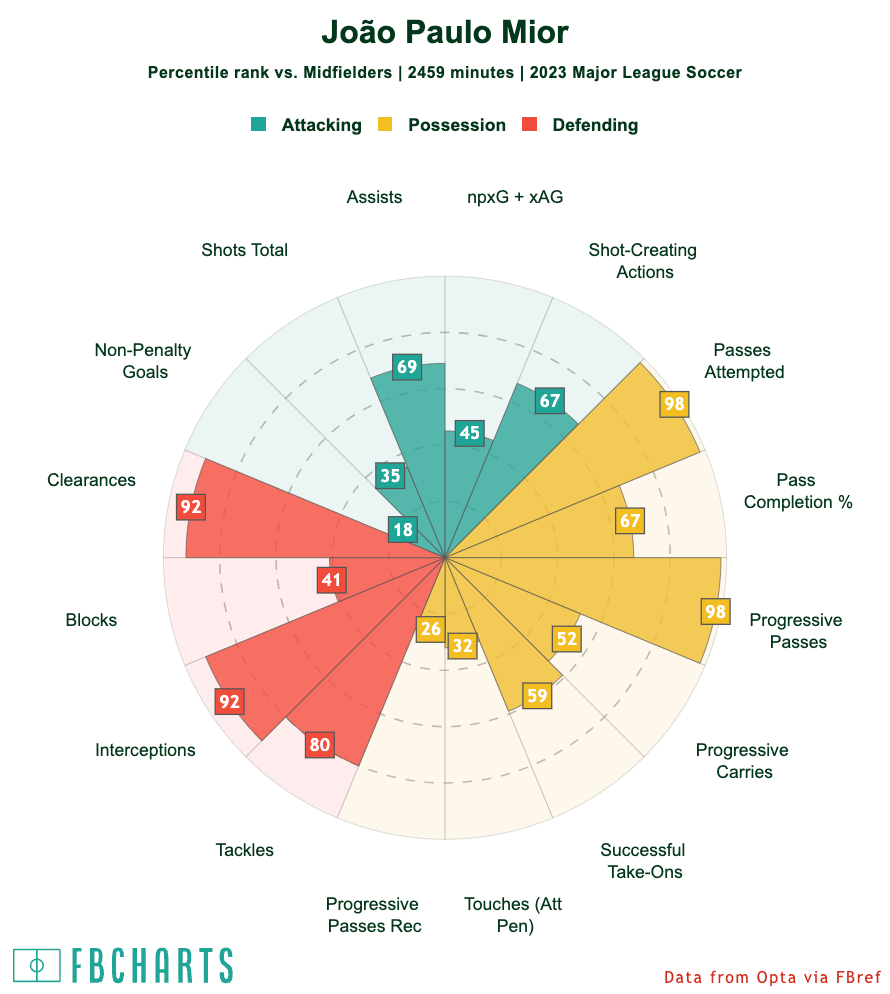 The most notable snub on the Sounders was probably Stefan Frei, who somehow wasn't even named a finalist for Goalkeeper of the Year despite leading the league in shutouts (14) and goals against average (.87). Roman Bürki, Roman Celentano and Pedro Gallese got the nod over Frei.


Comments