This article contains brief references to suicide and mental illness. If you or someone you know is in need of mental health resources, help and support are available – call or text the National Suicide Prevention Lifeline at 988.
OL Reign forward Bethany Balcer remembers exactly when she realized that training her mind was just as important to her success as training her body. It was after a winning game her senior year of college, she said, where she laid on the field and cried.
"I didn't know what to do and didn't know how to do it," Balcer said. "I didn't really know fully what I was asking of myself, but it was kind of like 'how do I handle what life is giving me and what soccer is giving me and be okay at the end of the day?'"
She started seeing a sports psychologist. The practice of refocusing her inner dialogue was so fruitful that Balcer is now, five years later, pursuing a graduate degree in counseling with the intent to eventually work with athletes.
"That was the start of a journey," Balcer said.
Until a few years ago, it wasn't common for women's professional soccer athletes to use mental performance resources regularly. Those services – usually sports psychologists or counselors who focus on helping players feel more prepared, confident, and clear in competition – weren't provided in the earlier incarnations of women's professional leagues because the teams often didn't have the money to offer those options. But as women's soccer grew financially and as European women's leagues – especially England's Women's Super League – embraced sports psychology to build mental performance, some NWSL teams have started to add the practice.
OL Reign now employs Team Psychologist Mariah Bullock, a former NWSL and Samoan international star, who works with the team on both mental health and performance. She says that teams are recognizing that there is a competitive edge in investing in mental performance.
"I think that organizations that are at the forefront of supporting elite mental performance have a mental performance coach that is integrated within the staff to some degree," Bullock said via email. "Successful [organizations] are ones that see mental performance as affected by the whole system and therefore address it at a systems level."
As OL Reign prepares for their semifinal match against the San Diego Wave on Sunday, players say that mental training played a key role in helping them peak at this moment. During a tough stint in late summer when the team was puzzling over a streak of losses, it was Bullock who helped the team shift their mindset, Balcer noted.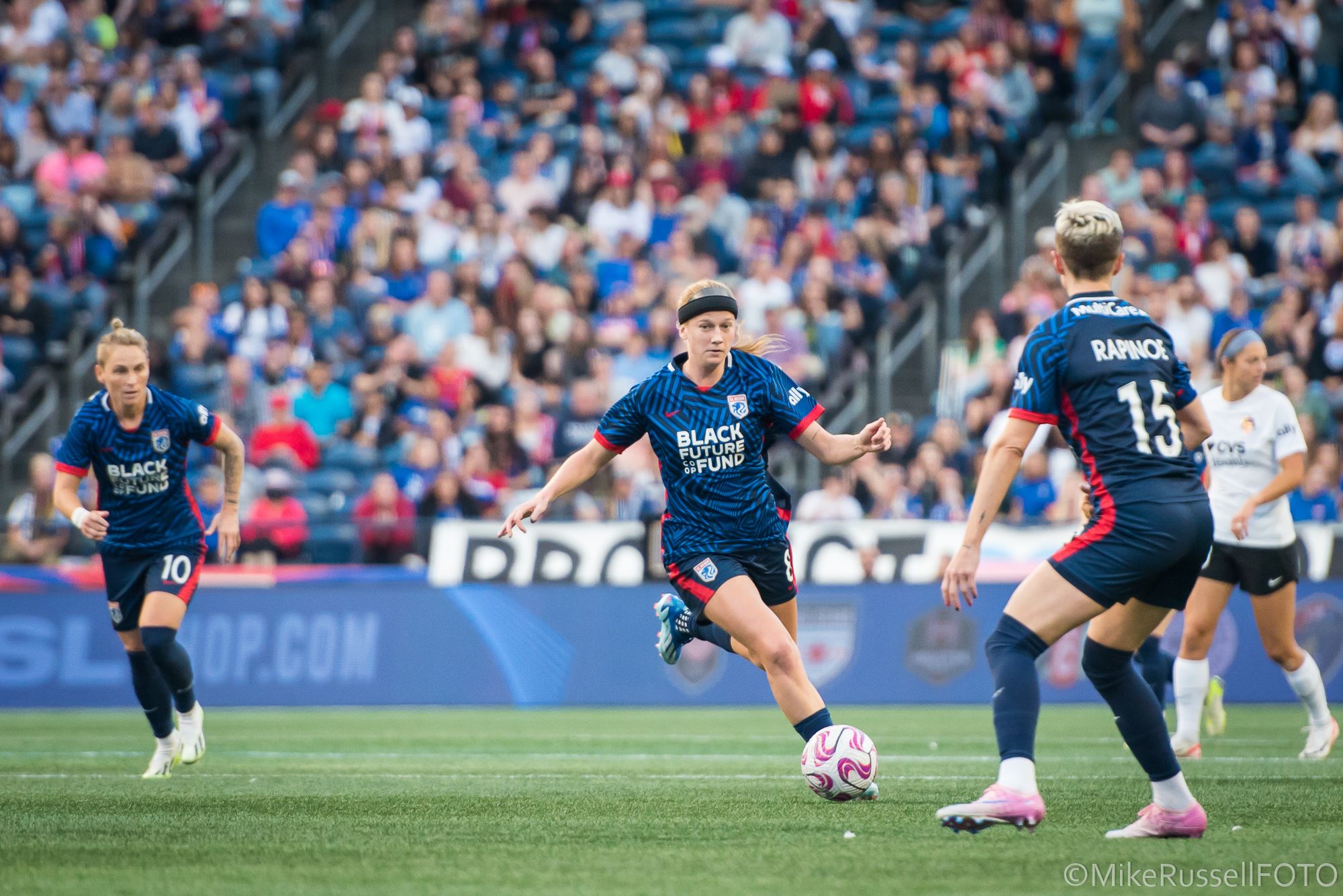 "I think we just kind of have a collective purpose now," Balcer said. "But we had to work together mentally to find that. A lot of us didn't know why we were playing the way we were playing. We came together and asked, 'why are we all playing here? What makes the Reign so special? And how can we use that to move forward?'"
OL Reign defender Lauren Barnes also noticed the shift after the team met with Bullock in late summer.
"This year was hard in terms of a lot of internal stuff that we were dealing with," Barnes said. "And I think for a group to be able to fight through that, there's definitely something to say about mental health and just being able to utilize [Bullock] for a lot of that. I think she's helped us continue to move forward even when it was super hard."
Barnes, who joined the Reign in 2013 at the inception of the league, said she doesn't remember talking about mental performance for at least the first six years of her professional career, and it took another few years before the team had an in-house sports psychologist.
"I think it has changed dramatically," she said.
Bullock says she spends time with OL Reign clarifying player and team goals and helping players focus on those goals to reduce stress, build confidence, and give a sense of control and success.
She also works through managing self-talk, which Balcer said she found useful as she managed unhelpful thoughts in competition.
"They're really good at giving you resources to use within yourself throughout your day that you can just implement, that change the way you think and the way you talk to yourself, and shifting my focus," Balcer said. "For me, if I don't score, sometimes I feel like I'm not playing well. Well, there's so many other things to soccer than just that. So now I'm asking, 'how am I defining my performance on the field? How am I talking to myself? What are my reactions to my mistakes?'"
The kind of performance boost that comes from mental training for players – focus, grit, hardiness, passion, persistence, and confidence – has also changed the demands on coaching, according to Seattle-based mental performance consultant Derrek Falor.
"Coaching has changed in large part because of considerations about athlete mental health," Falor said. "Quality coaches find more ways to show athletes being good. Our players don't find value in being told not to do a thing."
Falor, who was a long-time head coach for programs like Western Washington University, works with professional, college, and youth players on mental visualization and mental preparation to compete.
"Athletes are learning that to be intentional on the field means to be intentional in your mental training, too," Falor said. "It's a real shift in the culture."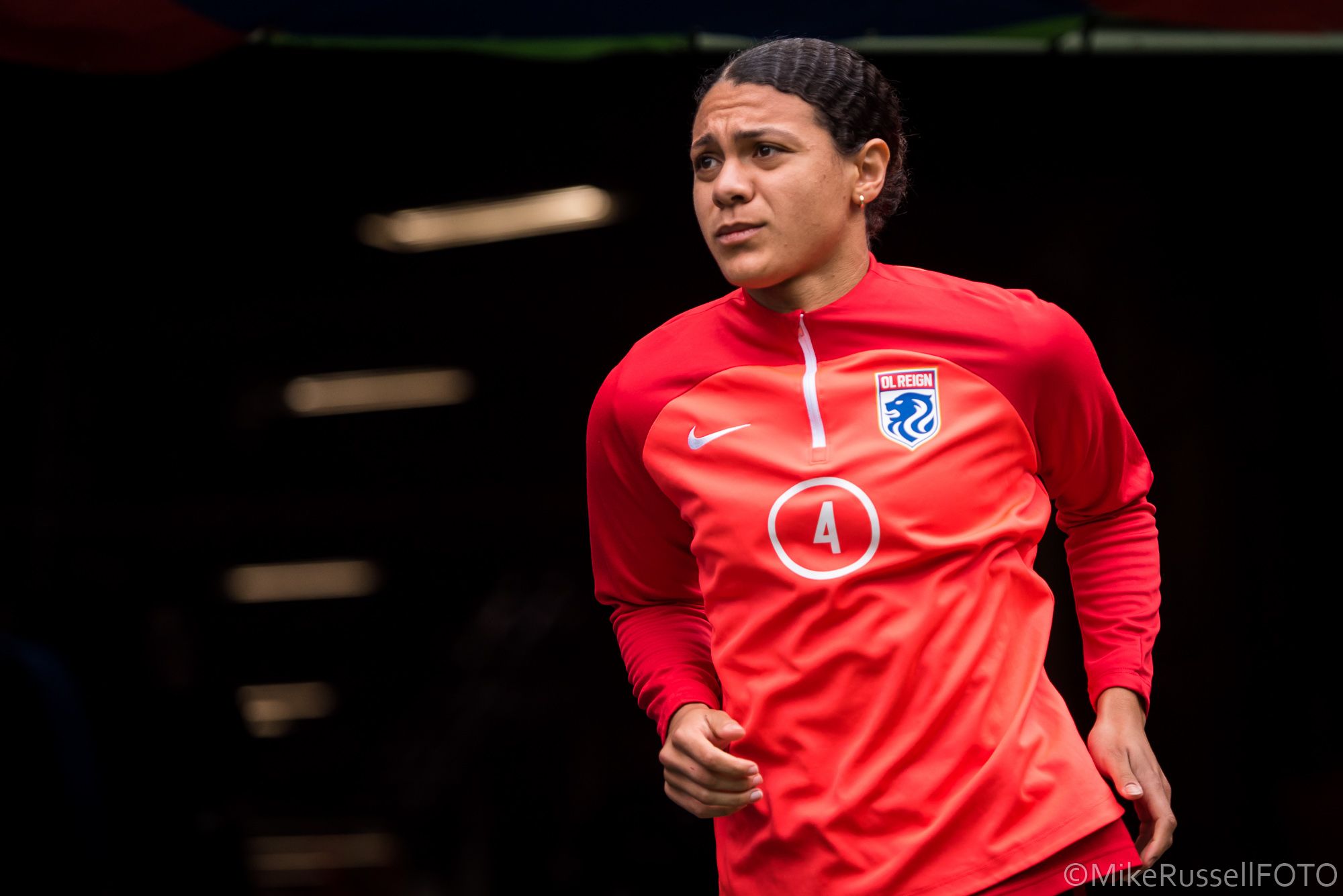 OL Reign defender Alana Cook sees that mental preparation as key to OL Reign's semifinal performance Sunday.
"In order to be able to lead and organize, I think I have to be right myself and be able to take care of my own thing," Cook said.
This increased awareness about mental performance training comes on the heels of the U.S. Women's National Team's partnership with Common Goal in a campaign to build mental health resources for soccer. Cook participated in the campaign alongside teammates Megan Rapinoe and Sofia Huerta.
"Speaking for me personally, but I think for all of us, it's obviously been important to take care of your mental health both on and off the field," Cook said. "I think being able to take on all the pressure and all the adversity, being able to be flexible and adapt to situations, you have to be clear of mind, and you have to be focused and ready to perform."
This week, Common Goal launched a youth soccer mental health initiative called Create the Space, spearheaded by San Diego Wave and USWNT defender Naomi Girma. Girma and Sophia Smith dedicated their 2023 World Cup to former Stanford teammate Katie Meyer, who died by suicide in March 2022.
Kelly Schloredt, who leads the University of Washington athletic department's psychological services team, notes that the cluster of college athlete suicides in Spring 2022, including Meyer, has been a catalyst for additional awareness about mental performance in NCAA athletics.
"That series of events really began to open more people's eyes to this as a real problem," Schloredt said. "The NCAA is really pushing every athletic department to have mental health services. It's a unique developmental period of exploration and trying to understand their own identity. And that carries on into professional athletics, too."
Those approaches are trickling into the NWSL, but access to mental training is still not universal in women's soccer.
"Access to mental performance and mental health services is definitely still a challenge in women's soccer as a whole," Bullock said. "It's kind of hit and miss, and sometimes surprising as to which [organizations] offer these services to their athletes. I think that it's primarily due to organizations either not seeing the value or not having the financial resources to add something that feels more like a nice-to-have rather than a need-to-have."
There is also still a stigma about using these services, Bullock said.
"I think that there is the misconception that there has to be something 'wrong with you,'" she observed. "Sometimes mental health [and] mental performance services are to help treat a symptom or difficulty. However, it can also be used as a preventative treatment or a way to maximize performance."
Balcer said she's grateful to be on a team that understands the value of this mental work. "The stigma is slowly breaking down, and I think part of that has to do with what 2020 brought."
But at the end of an eight-month season, Balcer said she hopes the team can continue to find purpose in this last push through playoffs.
"You really have to dig in your heart and figure out your why, figure out what brings you joy, because it is a long season that's physically taxing and emotionally taxing," Balcer said. "The people that are here that I play with bring me joy. We obviously do it to win, but we do it for each other and everyone that's in the locker room, because it's such a special group. So you have to take the people that are currently here and just maximize the opportunity with them."

Comments