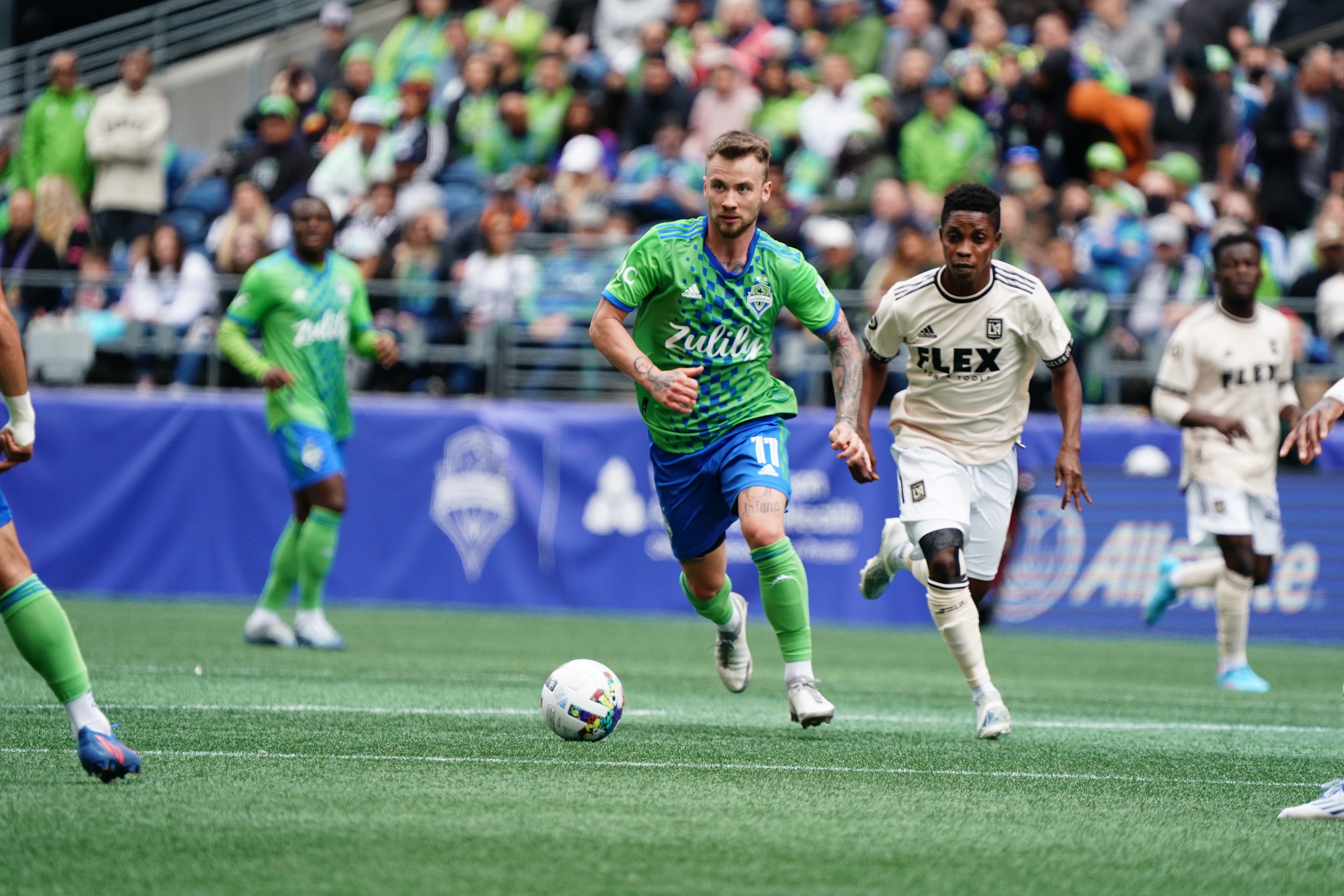 For the first time in at least a couple of years, I think it can be reasonably said that the Seattle Sounders will head into BMO Stadium — the new name for LAFC's home field — feeling as though they have a very good chance at winning.
As you may know, that's something they've never actually done, at least not in the regular season (Yes, I'm aware that they won inarguably their most important visit there but that was in the playoffs and doesn't matter for this purpose). You may also be aware that the Sounders are missing three of their most important players as Alex Roldan (El Salvador), Jordan Morris (USA) and Cristian Roldan (USA) are all with their respective national teams at the Gold Cup.
But even after LAFC snapped their six-game all-competition winless streak on Saturday, they've still got plenty of their own issues that make this once seemingly invincible team look very vulnerable.
Their overall form
After finishing off the Philadelphia Union in the CCL semis, LAFC stood at 9-1-4 across all competitions. They had scored 30 goals at that point, including at least three in a game an astonishing eight times. They looked like an absolute machine even though they were playing almost two games a week.
Since then, however, it's been quite a bit different. Starting with the 2-1 loss to the San Jose Earthquakes on May 6, LAFC are 3-6-3 while scoring 12 goals. They've only scored three goals in one of those games and been shut out five times after only going scoreless in two of their previously 14.
It's been particularly bad over the last seven where LAFC have gone just 1-5-1. Prior to their win over Sporting KC on Saturday, they had gone four straight games without a goal and were scoreless for more than 400 consecutive minutes.
Fixture congestion
Although LAFC have played the fewest games in MLS (16), no one else can match their total workload (26 games). They've been averaging a game every 3.5 days during the course of the season and traveled more than 33,000 miles.
Early in the season, it looked like they had figured how to manage all this. It's looking to be less of the case now.
While the Sounders have been resting since their previous game on June 10, LAFC have played two games in between and will be playing their sixth straight match on short rest.
Short-handed
Somewhat related to all this, LAFC will also be at least as short-handed as the Sounders are in terms of missing starters. While they only have one player at the Gold Cup, they'll be missing midfielder Jose Cifuentes who started for Ecuador in a friendly last night. They may also be missing forward Kwadwo Opoku, but it's possible he was recalled from the Ghana U23 team and could be available. It does appear as though Denis Bouanga will be available, but it's unclear how many minutes he can play after starting for Gabon on Sunday and then flying across the world.
Those international absences are made more frustrating by several injuries. Presumed starters Sergi Palencia and Jesus Murillou are listed as out, while Kellyn Acosta and Timothy Tillman are both questionable.
That's potentially seven missing LAFC players from the starting lineup when these two teams faced off earlier this year. The Sounders are likely only missing three players who started that game.
Still dangerous
Don't misunderstand what I'm saying, though. Even with all these challenges, LAFC remain a very tough team. They were facing very similar circumstances in their previous game against Sporting KC — who are the hottest team in the league right now — and managed to win that one that on the road (nevermind that they got bailed out by a couple very questionable calls).
Still, the Sounders have a chance to get their season heading back in the right direction. It's a good time to start.
Lineup projection
I've not actually been to training since last week, so I'm flying a little blind but my gut tells me that Brian Schmetzer is going to try to get as much as his best talent on the field as possible. To me, that points toward moving Albert Rusnák to the No. 10, sliding Nicolas Lodeiro to the right side and installing one of Obed Vargas or Josh Atencio next to João Paulo. I think it also gives the Sounders something closer to the look they'd get with Cristian Roldan on the right.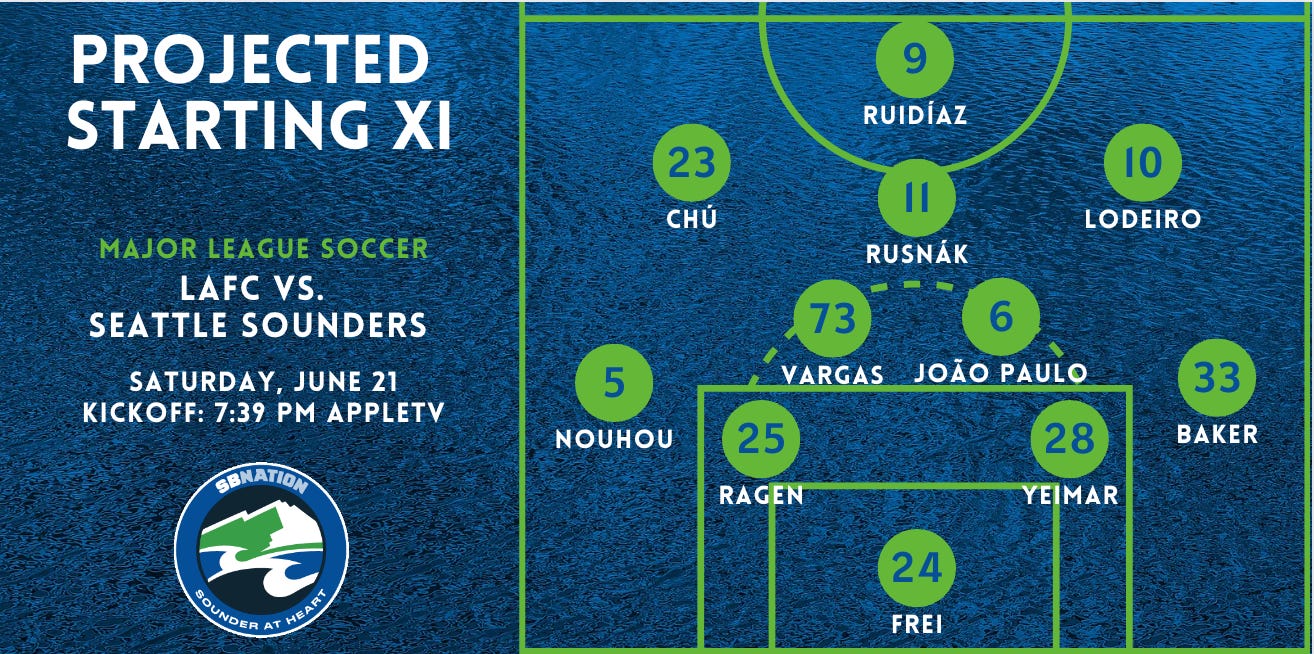 Everything else you need to know
Comments