The return of Raúl Ruidíaz to the Seattle Sounders starting lineup will hopefully provide the offensive boost the team has been desperately seeking. Ruidíaz missed last week's game while attending to family matters following the unexpected death of his father and has been a full participant in training all week since returning from Perú on Monday.
When healthy, Ruidíaz continues to produce at an elite level, at least when he's available. Ruidíaz has been limited to just four goals this season, but on a per 90 basis he ranks in the 99th percentile for both non-penalty goals and non-penalty xG+xA.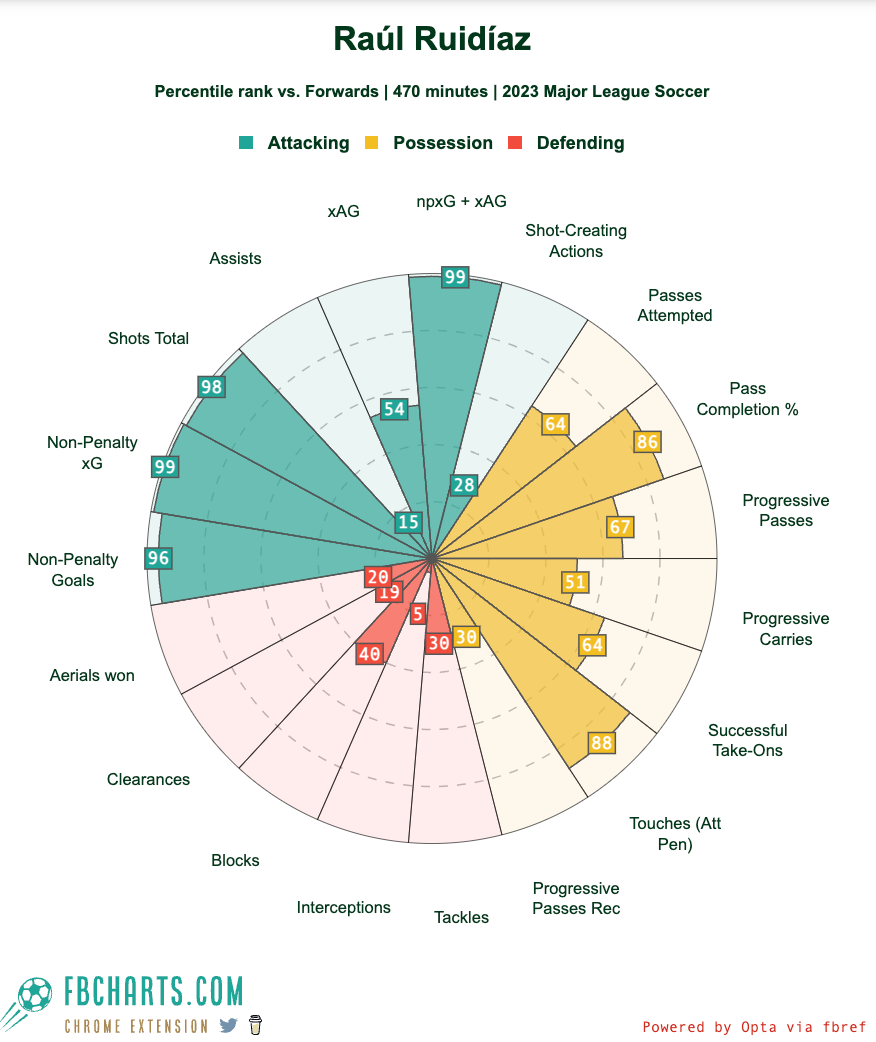 Ruidíaz seemed to be in particularly good spirits during training sessions this week, flashing his trademark smile and banging in goals from an assortment of angles.
The main knock against Ruidíaz is that he's mostly reliant on chances created by others — he ranks in just the 28th percentile among forwards for shot-creating actions — but the Sounders have done a pretty good job of feeding their forwards. The Sounders collectively rank 10th in shot-creating actions and fourth in xA per 90 minutes. If they can continue to produce chances for Ruidíaz, there's a good chance that he'll convert them at a rate more in line with what the Sounders' underlying stats suggest they should be.
Ruidíaz has been almost exclusively as a lone forward during his career, and while the Sounders are least mulling the idea of using some two-forward sets to kickstart the offense, they are going to stick with what they know for now. Schmetzer said the Sounders would probably give the more familiar 4-2-3-1 formation at least two more games before trying anything too drastic.
Another reason they're probably unlikely to change the formation now is that their current personnel doesn't exactly set up well for a change. Assuming they'd move to a 3-5-2, it would likely require Léo Chú to play left wing-back and would also likely require one of Nicolas Lodeiro or Obed Vargas to make way for Héber. Those aren't completely unworkable solutions, but they come with some risks.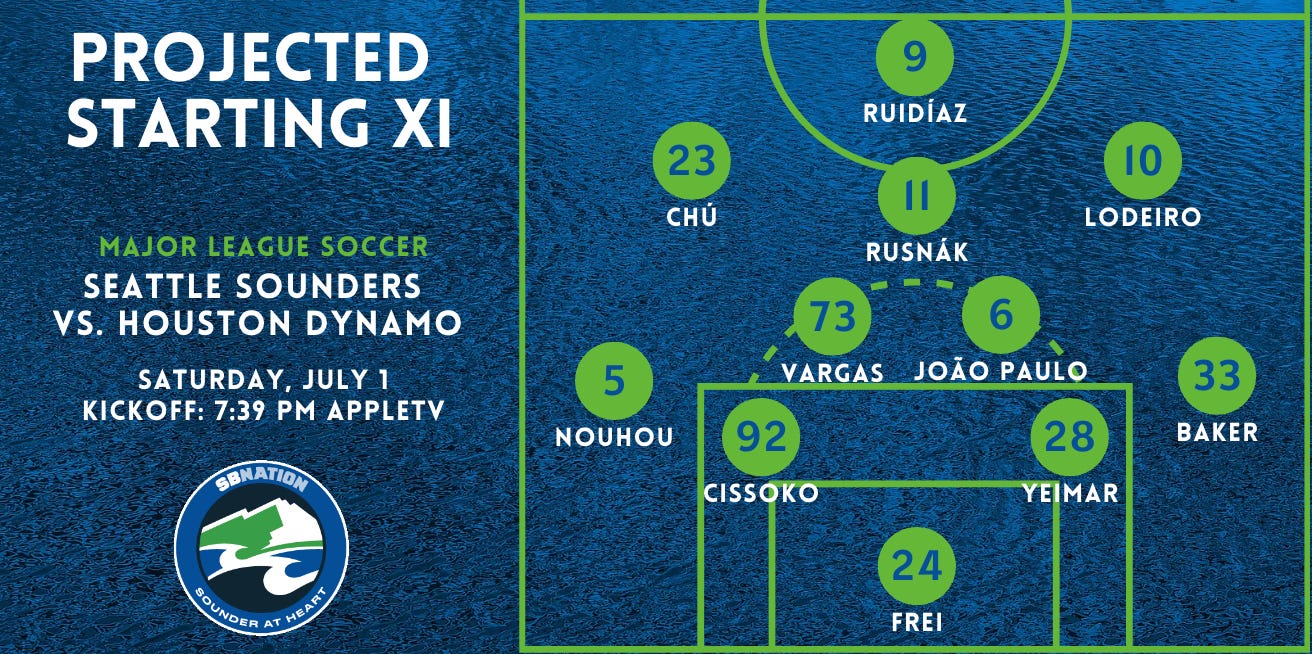 Everything else you need to know
Comments