My original intention was to post this gallery before Megan Rapinoe's final regular season home match with OL Reign on October 6. But it turns out, going back over 11 seasons and reviewing every Reign match I've shot, plus some Sounders Women games, and a World Cup match or two, was a quite the undertaking.
There have been so many insightful words said about Megan's career and what it meant to different people since she announced her intention to retire. So much of what Susie said in her piece, Remembering Megan Rapinoe's Joy and Kindness, rings true for me as well.
When asked what my most memorable or favorite Rapinoe moment was, there was no way I could come up with one. For me, it was the collection of times I saw her being a goofball with her teammates. When an opposing player who she used to play with, maybe is getting ready to take a throw in and Megan comes up from behind to poke them in the side or knock the ball out of their hands.
It's Rapinoe being silly and dancing with a rookie backup goalkeeper.
It's her basically "taking the piss" when so many others have their game face on.
It's those moments of Pinoe just being Pinoe.
Even when she is winning World Cups, Olympic medals, or receiving the Presidential Medal of Freedom, she remains that same person who just seems to want to have fun with her teammates and enjoy life.
I've been lucky enough to have photographed her starting way back in 2012, for that one season of the old USL W-League when she (and a few other notables) played a few home matches with Sounders Women, before the NWSL began. Then there was that first NWSL season at Starfire in 2013 that we try to forget. Then the 2014 NWSL final we also try to forget at Starfire. Those amazing times at Memorial Stadium, when the Reign were unbeatable at home with the likes of Kim Little and Naho, collecting a couple of NWSL Shields along the way. Another rough NWSL final in Portland, and a few years at Cheney Stadium.
I didn't get the opportunity to go to France or more recently to Australia/New Zealand for the World Cup, but I did make the short drive up to Vancouver in 2015 for a group stage match as well as the Final. Shooting that World Cup Final will remain one of the most memorable days of my life.
If there is one thing about Megan that resonates with me the most, it is that even when she is at the pinnacle of her sport, she hasn't become one of those figures that appears as if they think they are better than everyone else. It is not that she portrays herself with the attitude of "hey, don't take life so seriously." Rather, it is that through successes and failures alike, we can still have fun along the way.
I tried to edit this gallery down to a "reasonable" number of photos. But I reached a point where I just didn't want to winnow it down any further. So here we are, with a gallery of 139 photos. (Note: if you click on one, it opens a viewer where you can then just click through them all.)
After Sunday's win in Chicago, we know there is going to be one more match at home for Megan and the Reign. I know there is not much time, but hopefully you will go out and get your (discounted) playoff ticket now. Let's all go have some fun on Friday night!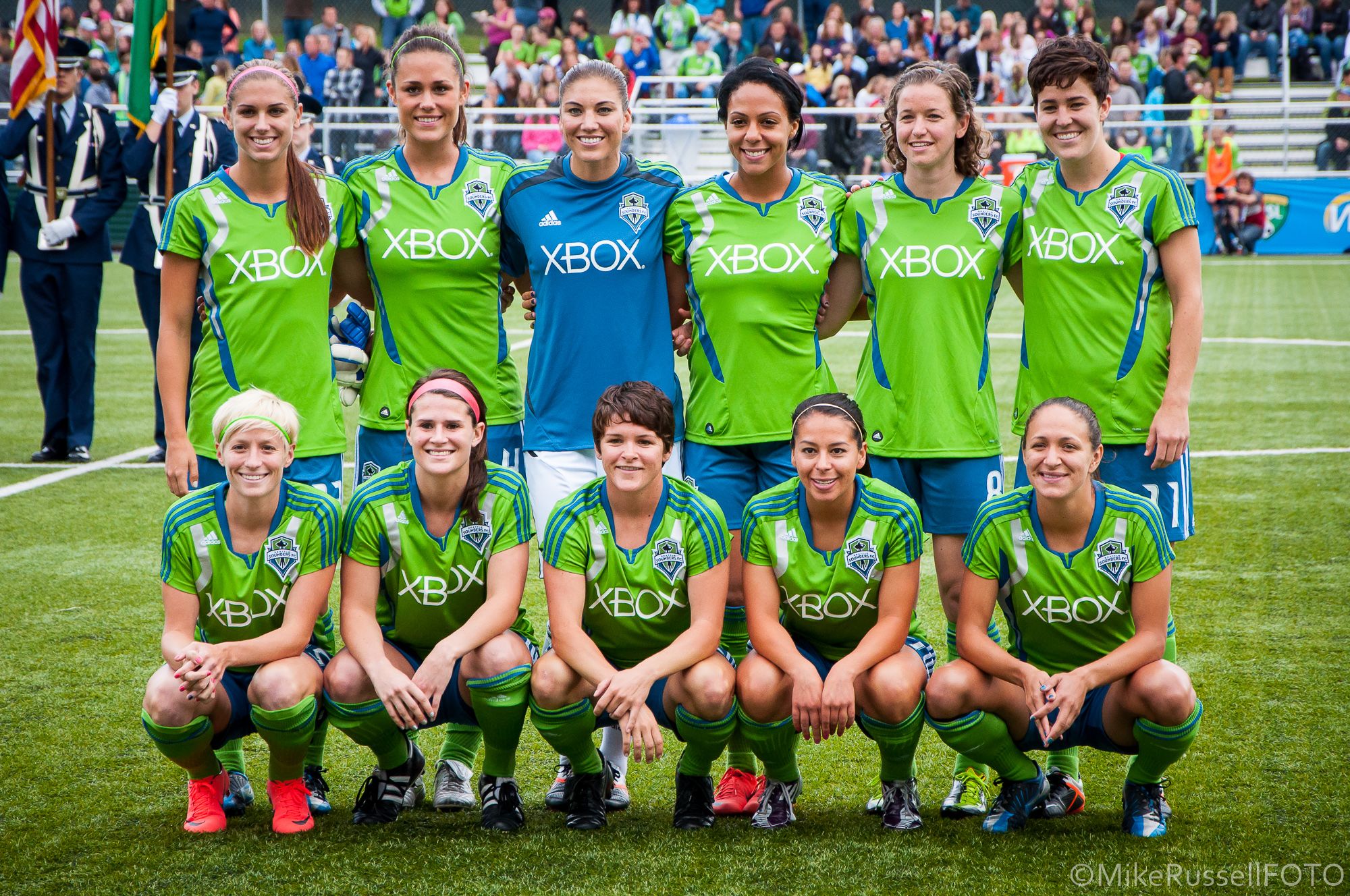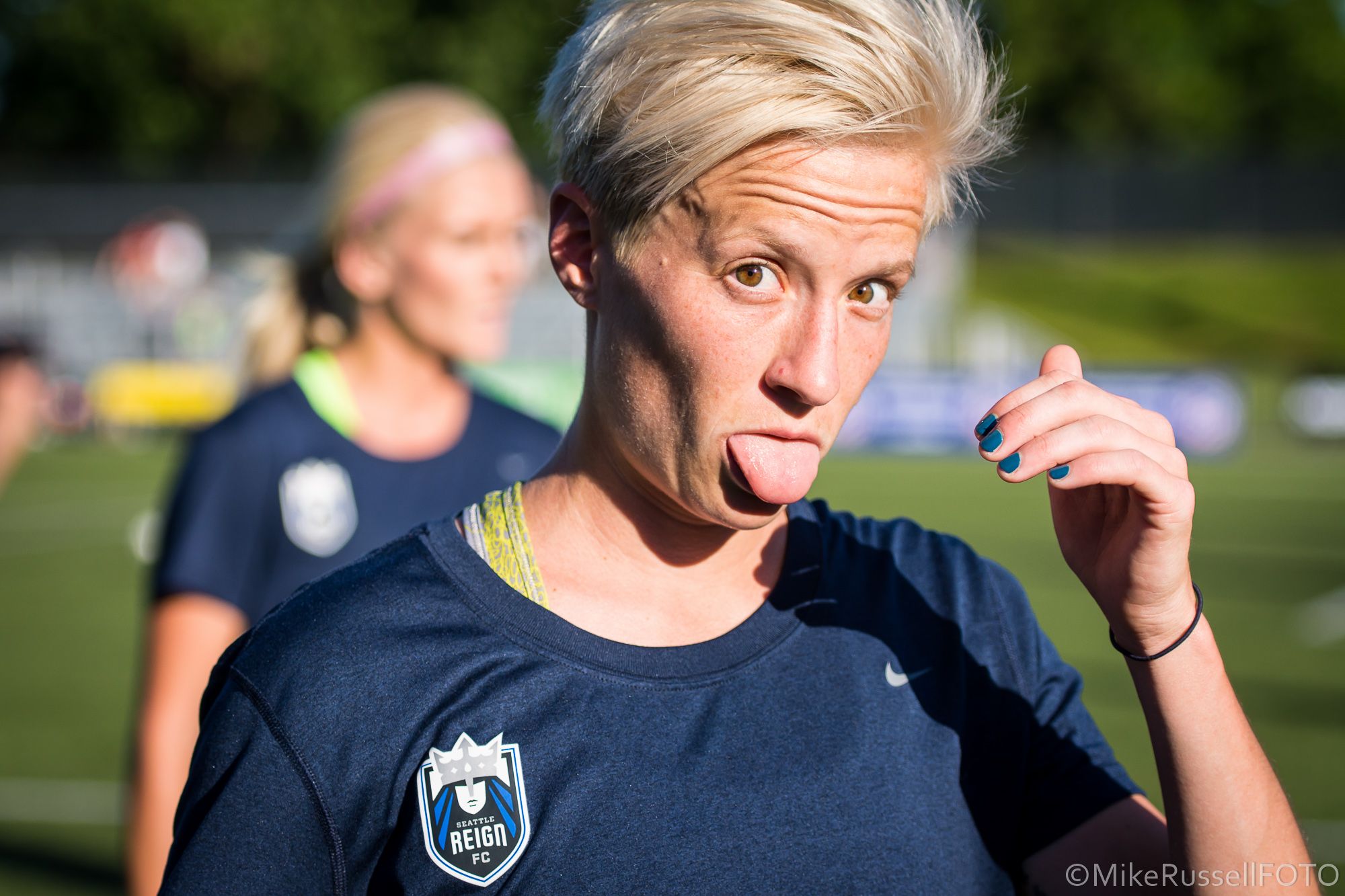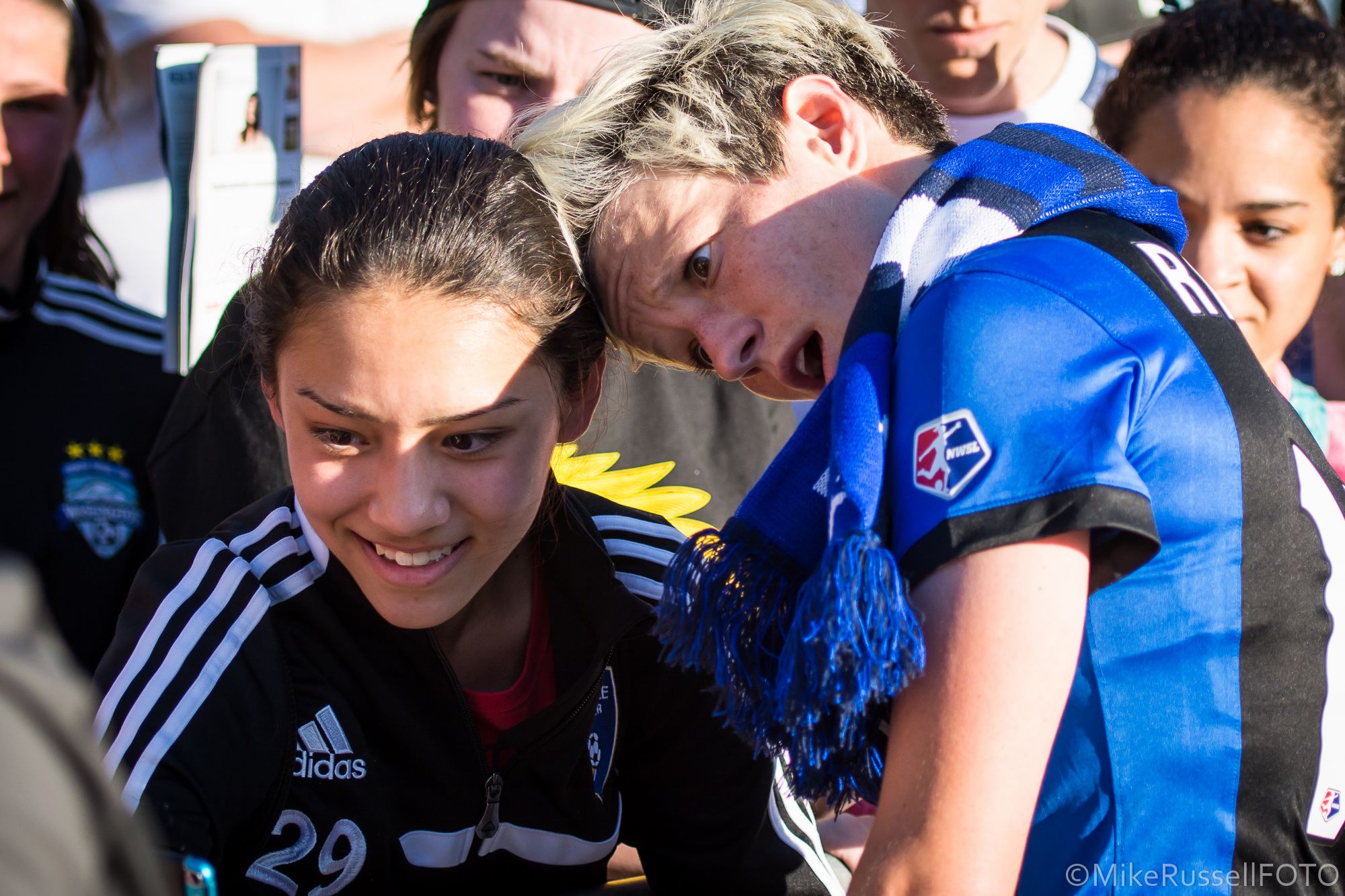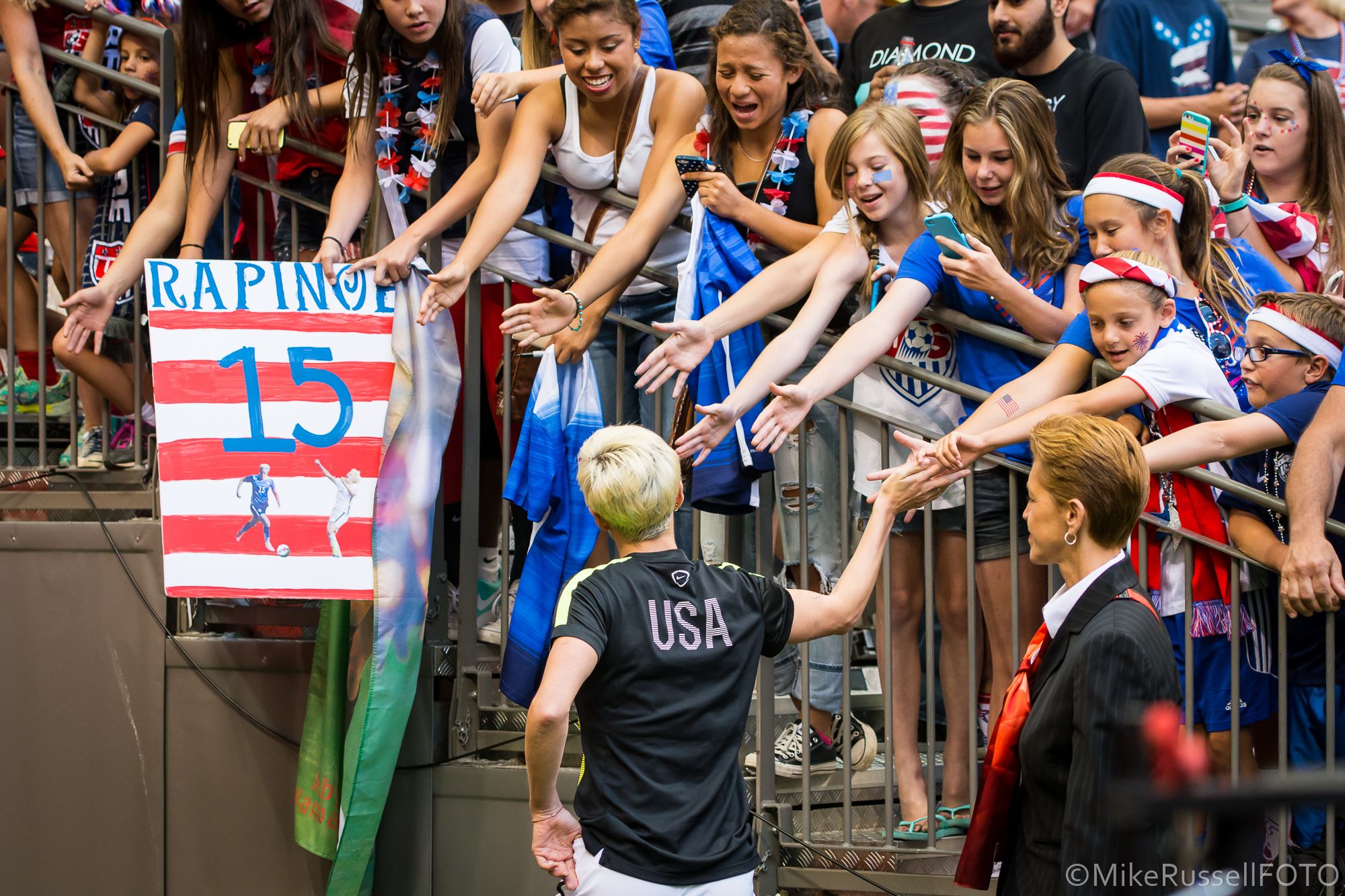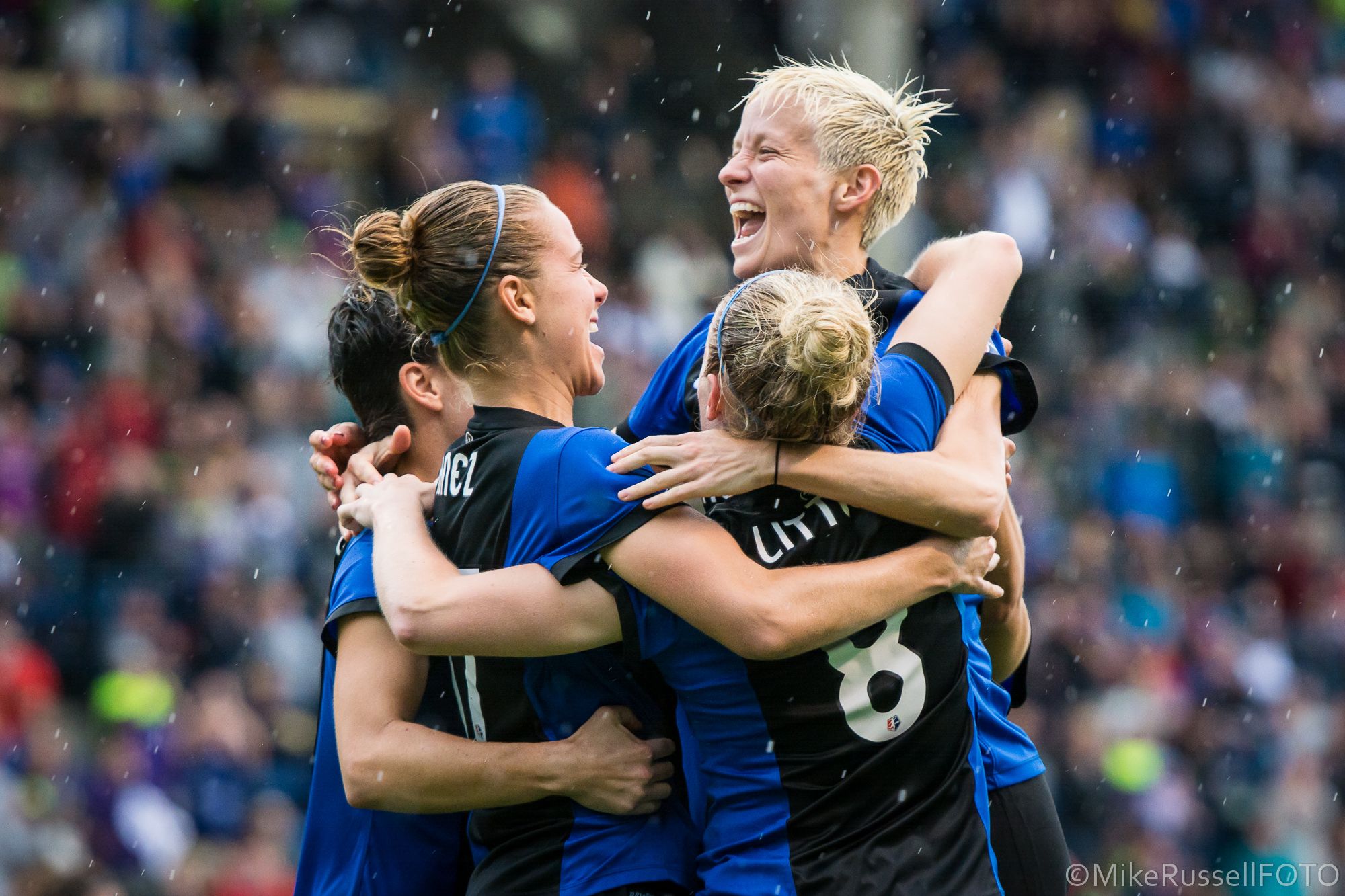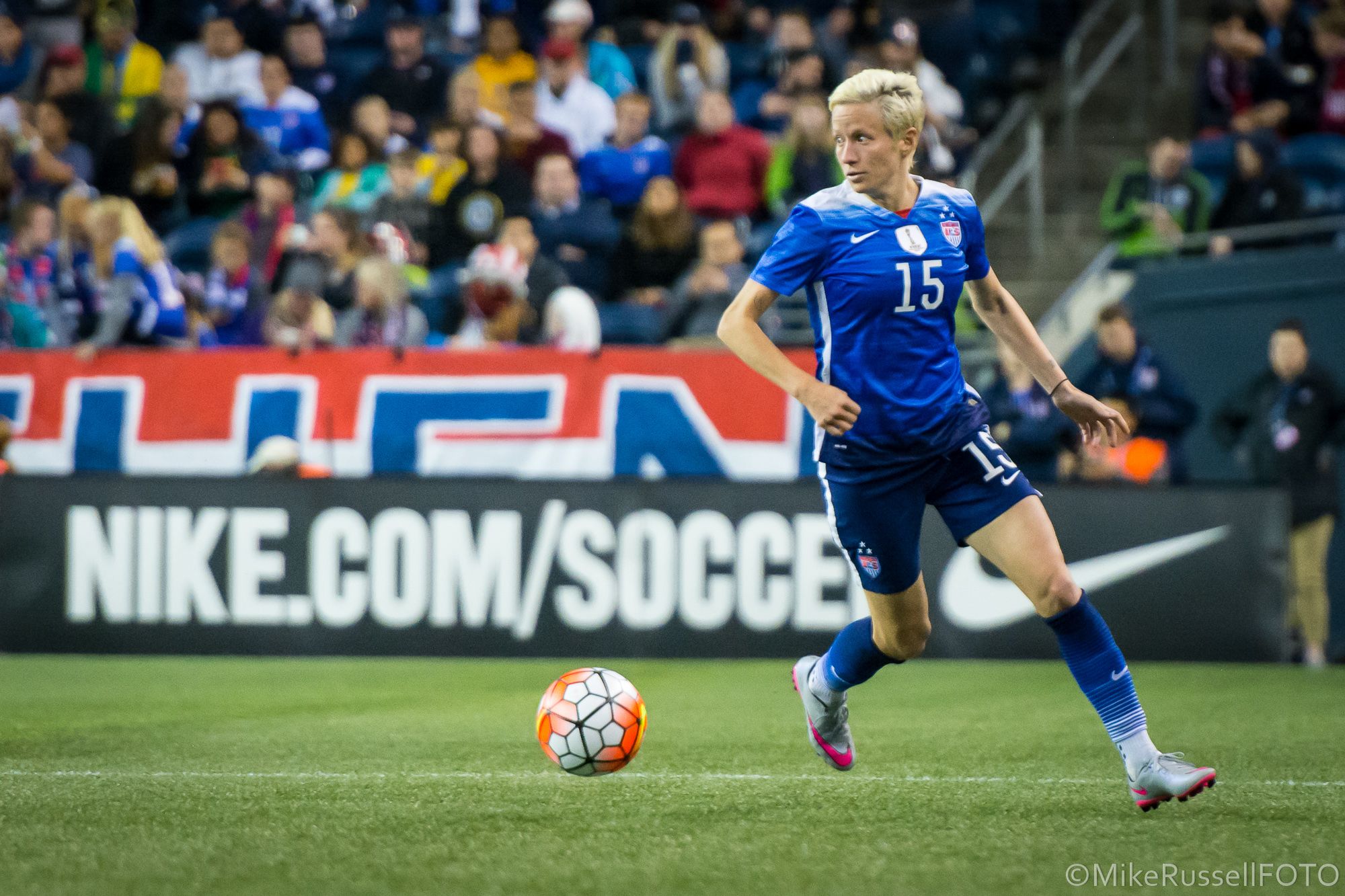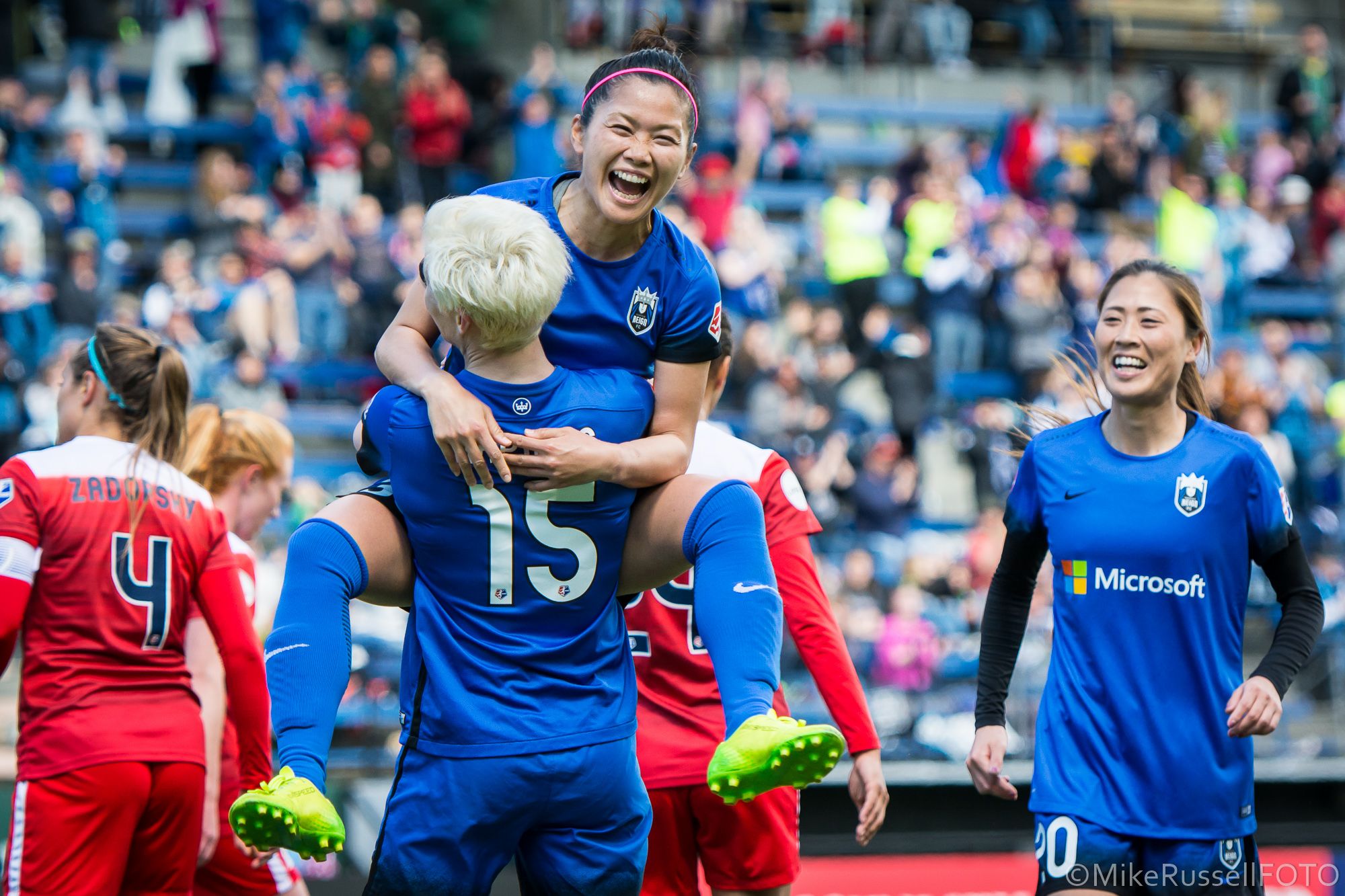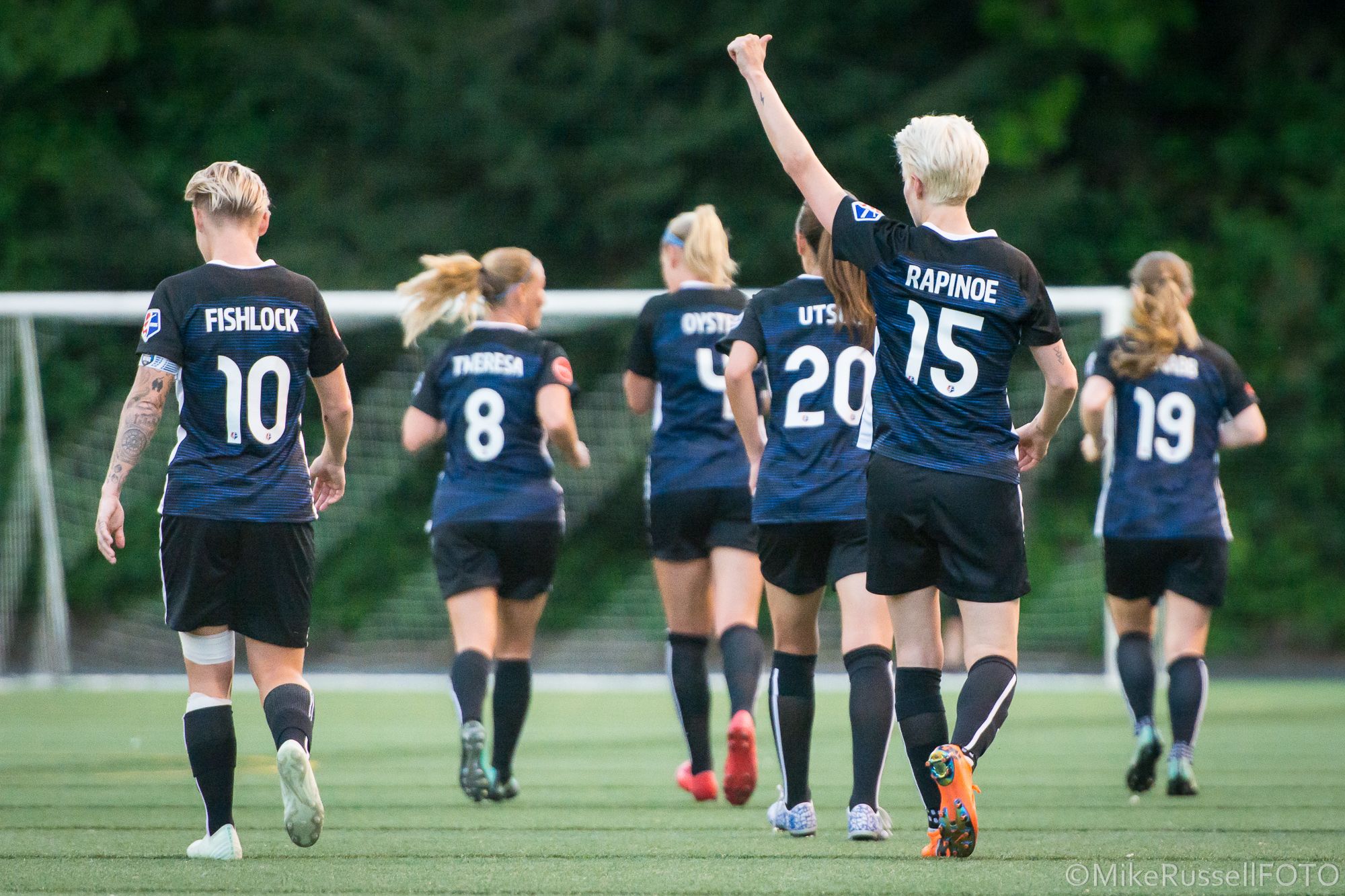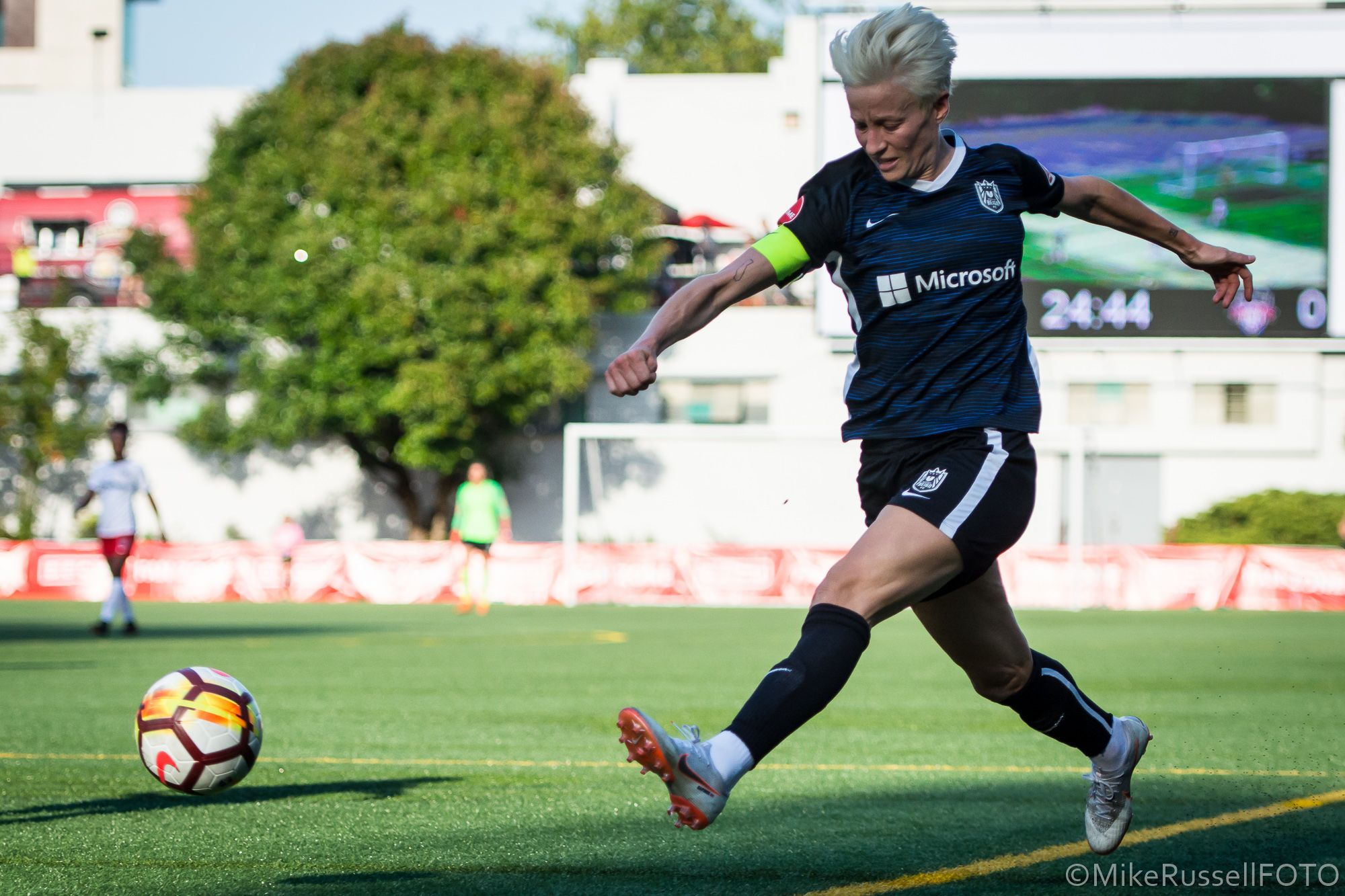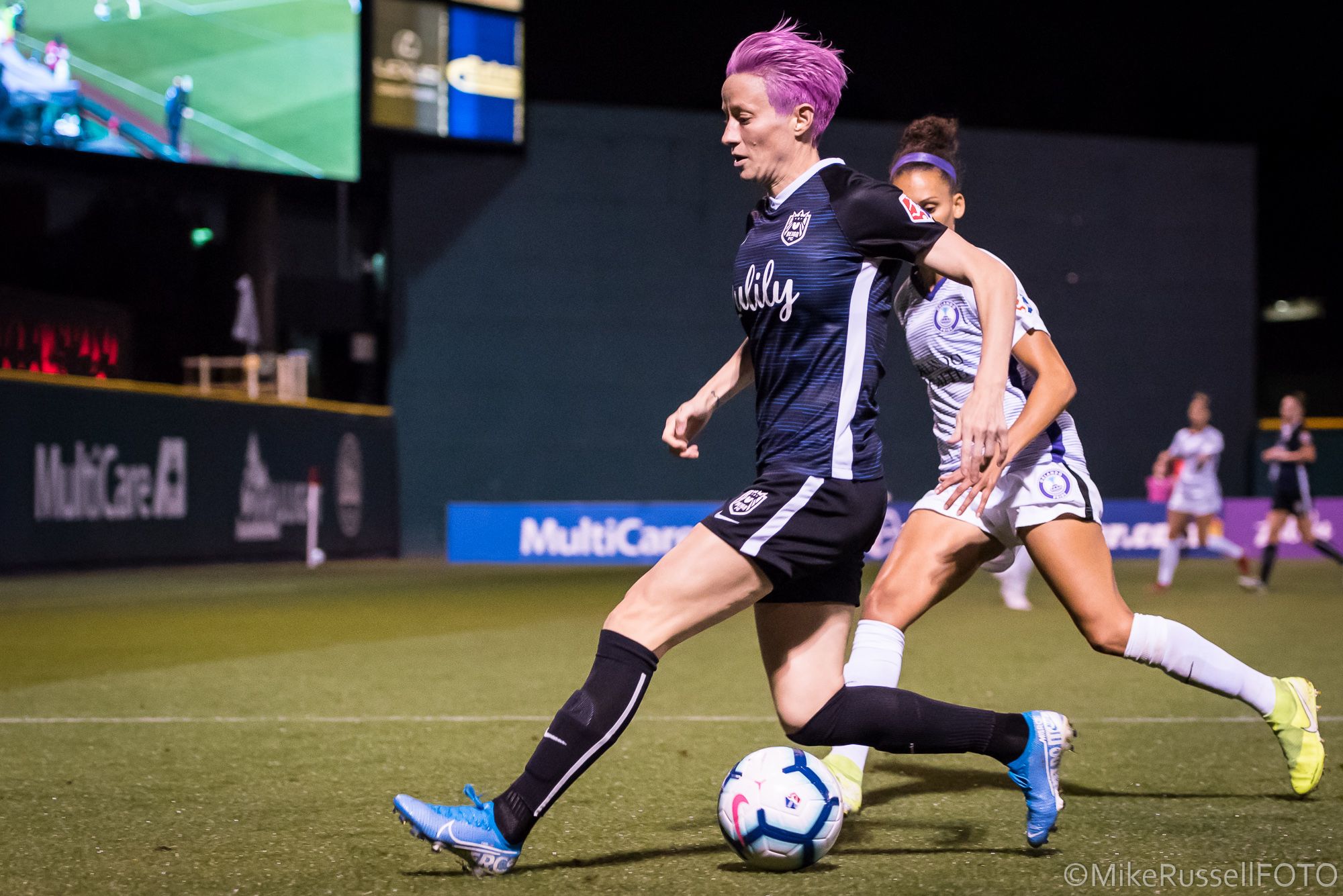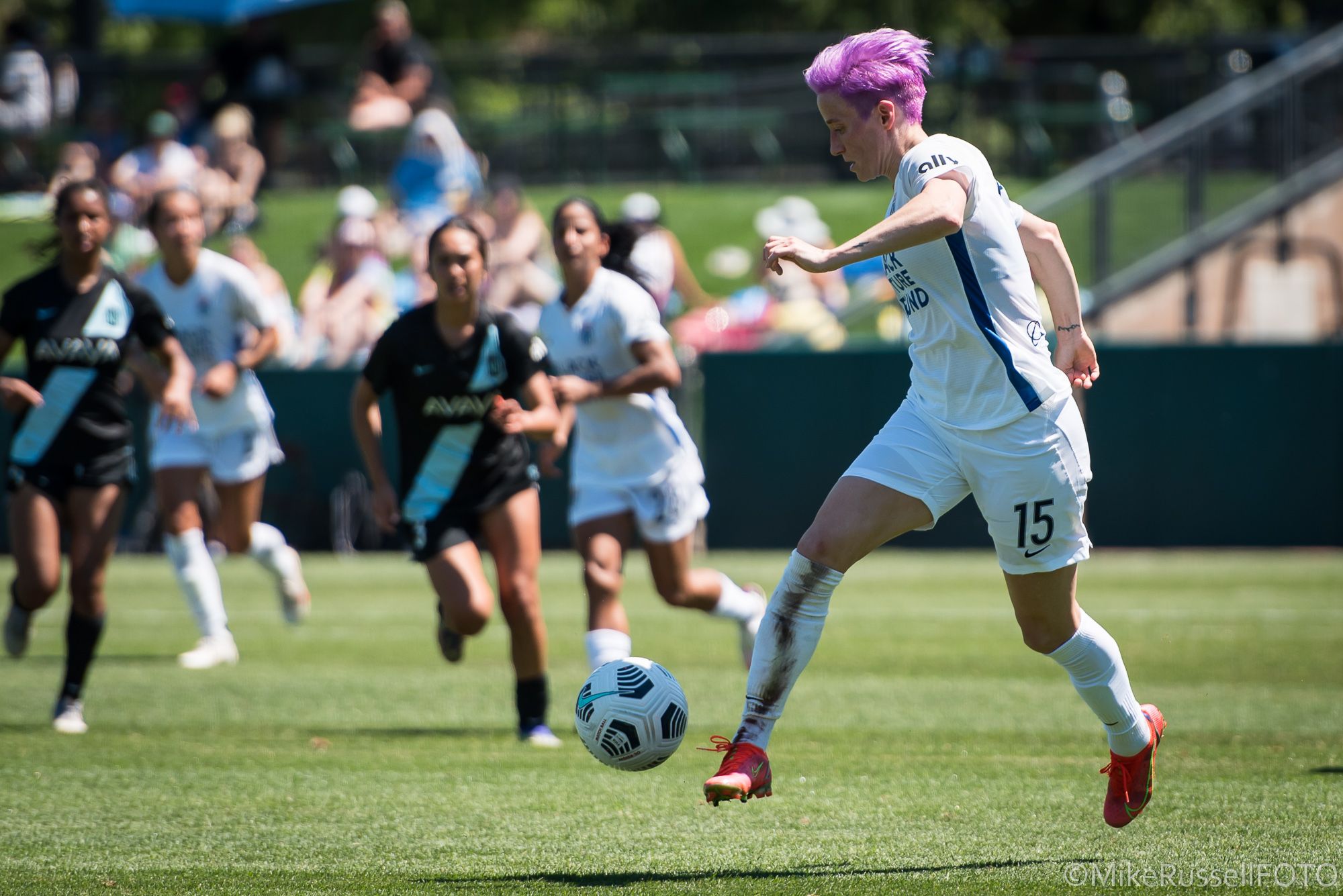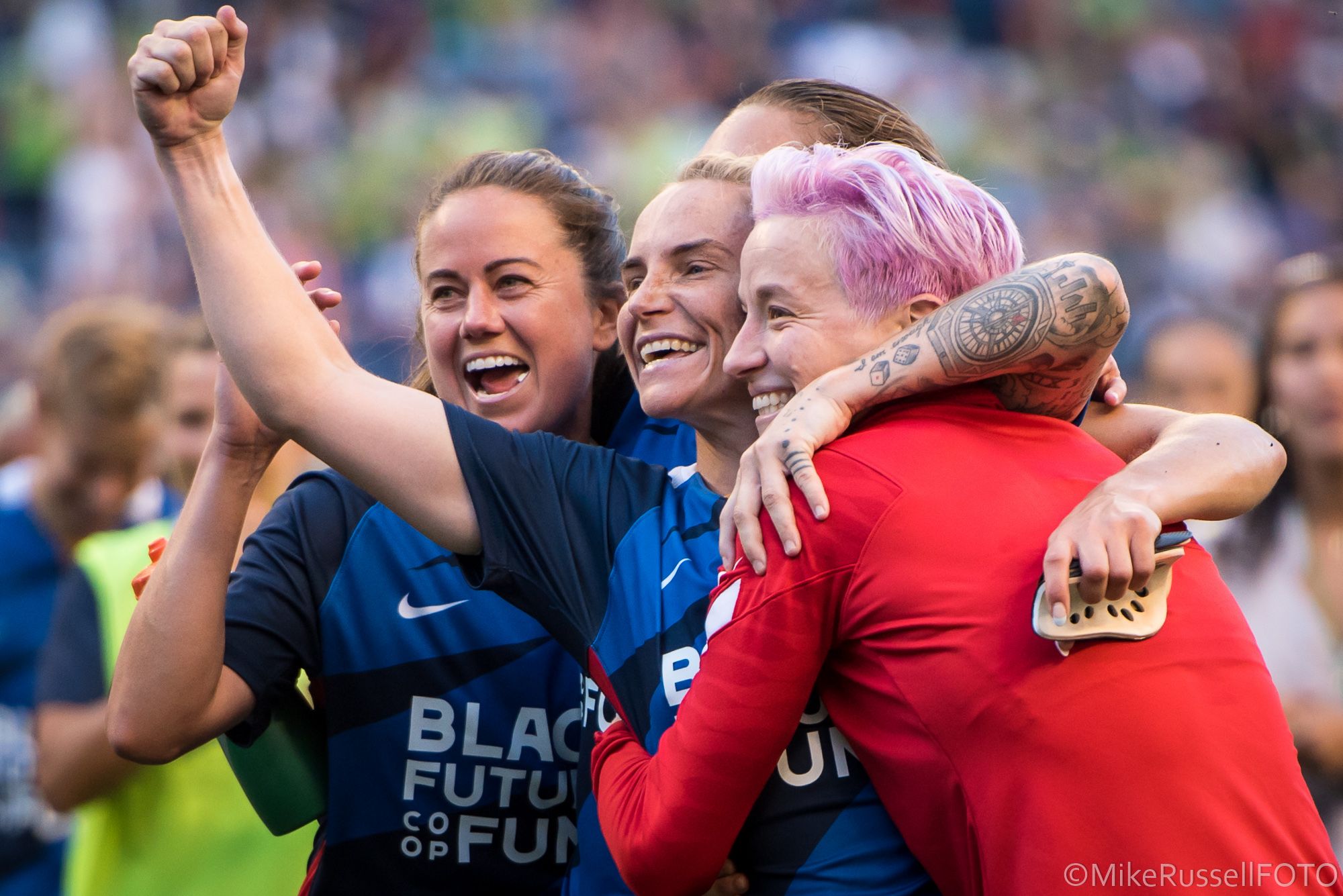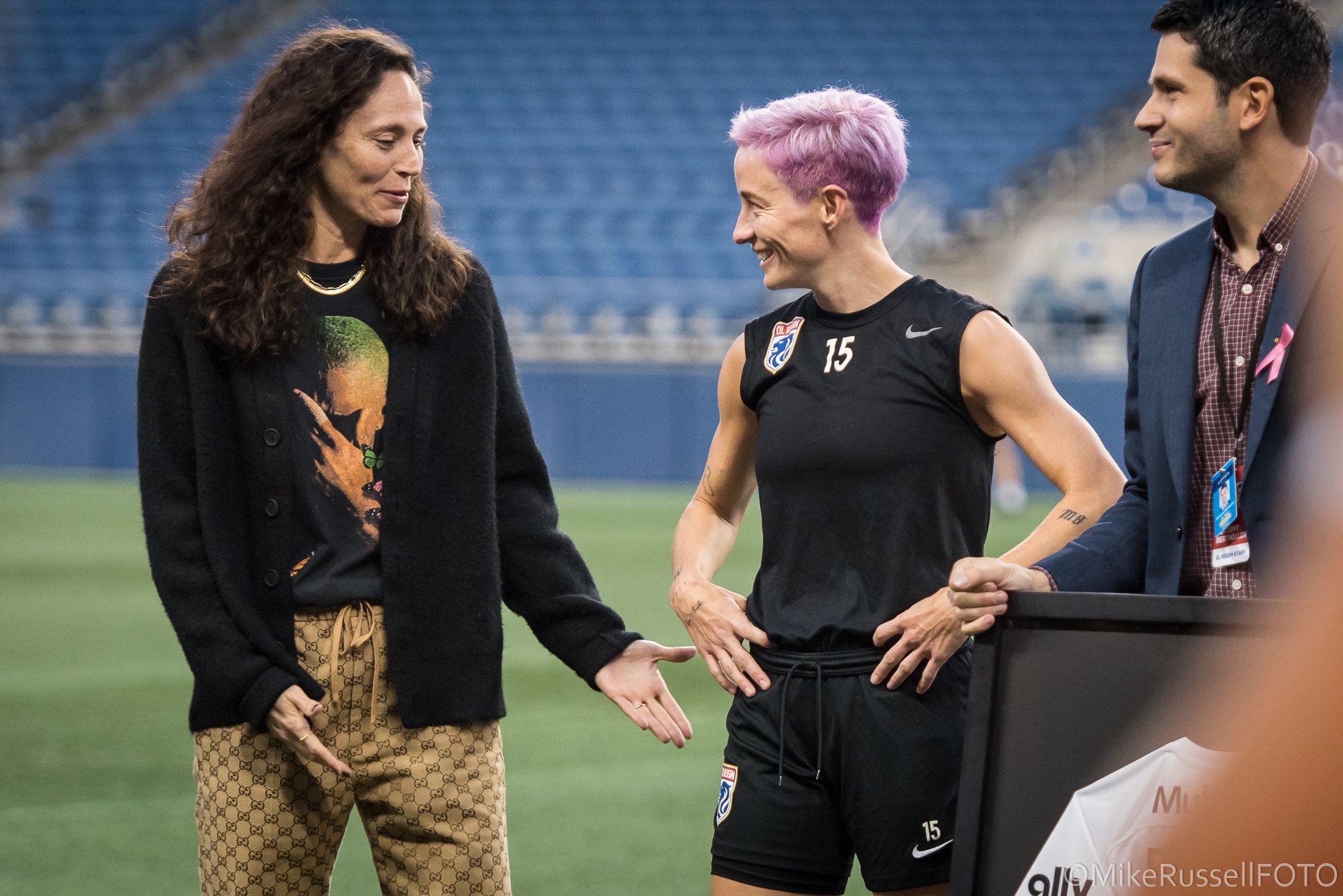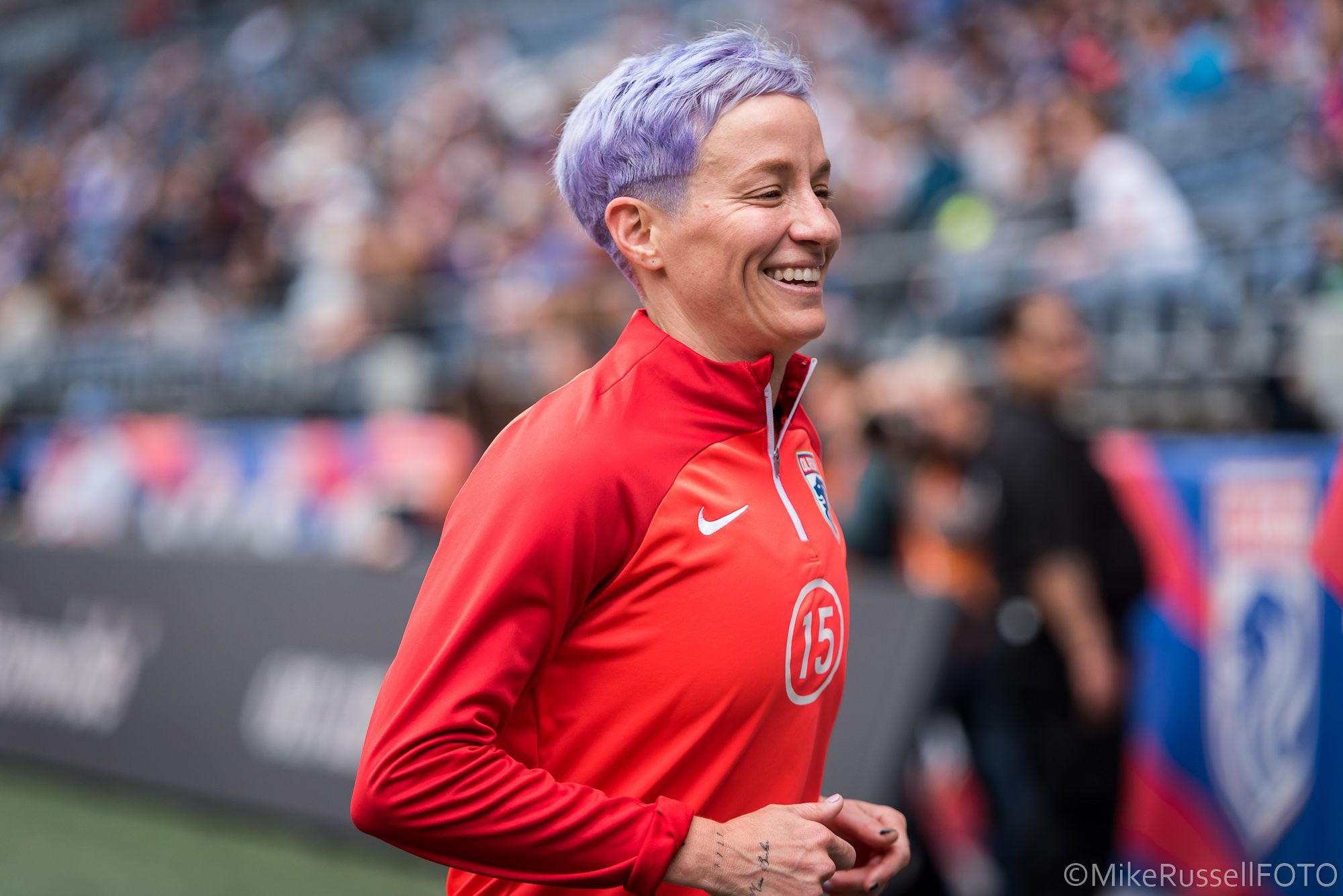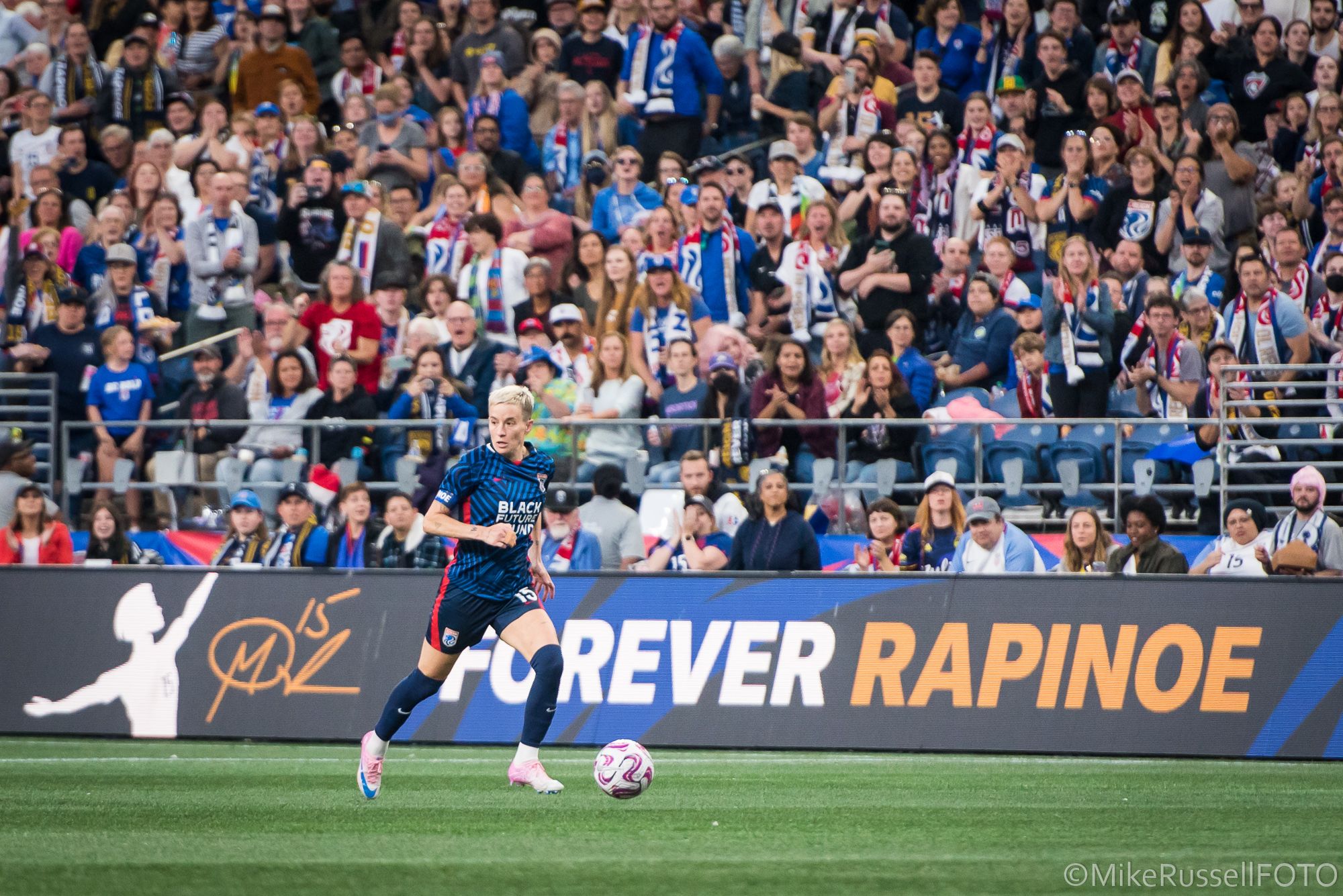 Comments