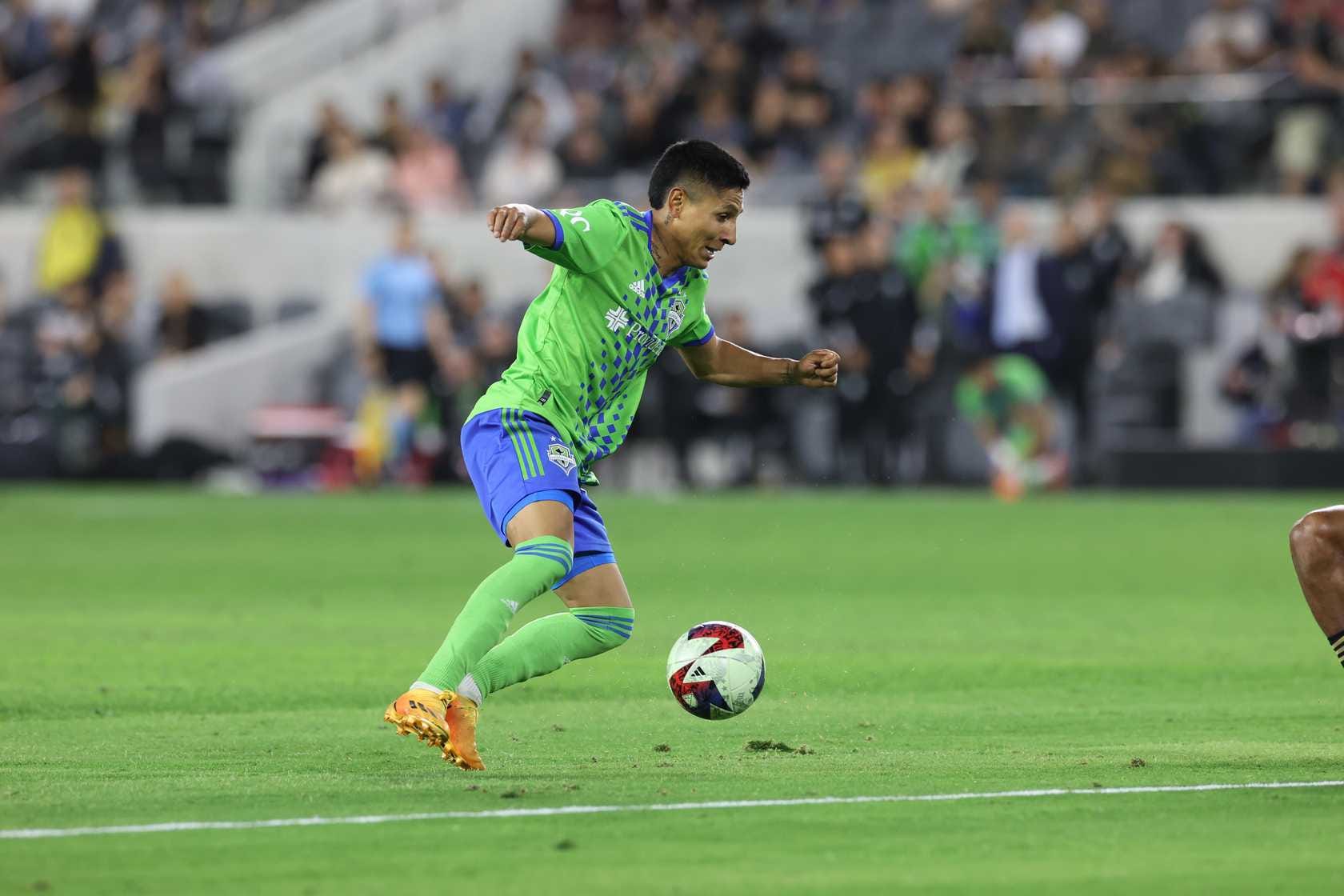 Of all the ways to illustrate how much the Seattle Sounders have struggled to field either  a consistent lineup or one that features their best players, this is probably it: Wednesday's match against LAFC was just the second time all season that they had managed to start a match with all three of their Designated Players. It was also the sixth straight game in which the starting lineup had at least two changes from the game prior. During this 12-game run, the Sounders have averaged 3.0 changes to the starting lineup per game.
It's probably not a surprise that this inconsistency has contributed to an underwhelming run of 3-6-3 that includes a rather uninspiring record of 2-3-1 at Lumen Field.
The good news is that I expect the Sounders will get a bit more continuity in their lineup for today's match against Orlando City. The bad news is that they're not getting any closer to full strength.
The newest reason for a high-impact player to miss a game is a death in the family. We found out on Friday that Raúl Ruidíaz played Wednesday's match after finding out that his father had passed away and is now in Perú helping attend to matters there. He's expected to return to Seattle early next week, but he's definitely going to miss today's match. He joins a rather lengthy list of absences that already included likely starters Jordan Morris, Alex Roldan and Cristian Roldan who are all on international duty as well as veteran Xavier Arreaga (who suffered a quad strain while on international duty) and young depth pieces like Sota Kitahara and Ethan Dobbelaere.
Of course, the importance of the Sounders' on-field performance pales in comparison to the sense of loss the Ruidíaz family must be feeling.
For better or worse, however, the Sounders will be attempting to keep some lineup continuity otherwise. I suspect the only change from the LAFC game will be Héber slotting in for Ruidíaz. For all of Héber's struggles in front of goal, it bears repeating that he remains one of the best players in MLS at putting himself in dangerous positions. His .69 xG per 90 actually ranks second in all of MLS, only slightly behind Atlanta United's Giorgos Giakoumakis (.75). That Héber has historically slightly overperformed his xG (24 actual goals compared to 21.1 xG over four seasons with NYCFC) suggests that he should be able to start putting some of those chances away.
The other notable piece in this lineup is that Nicolás Lodeiro will probably get another game at right midfielder. His performance against LAFC was a bit of a mixed bag. He was helpful in possession and the Sounders mostly looked like the better team for the roughly 60 minutes between LAFC's 1st-minute goal and Lodeiro's 61st-minute yellow card. After that, though, his insistence on roaming around the field and effectively abandoning the right wing left the Sounders a bit unbalanced offensively and they struggled to create any real danger for the final 30 minutes of the second half.
It's certainly not the sexiest solution, but it does make some sense to see how the Rusnák-Lodeiro pairing can work in a home match especially since it offers the Sounders the best solution for getting their best available players on the field until Morris and Roldan return. Given the last couple months, it's an understandable desire.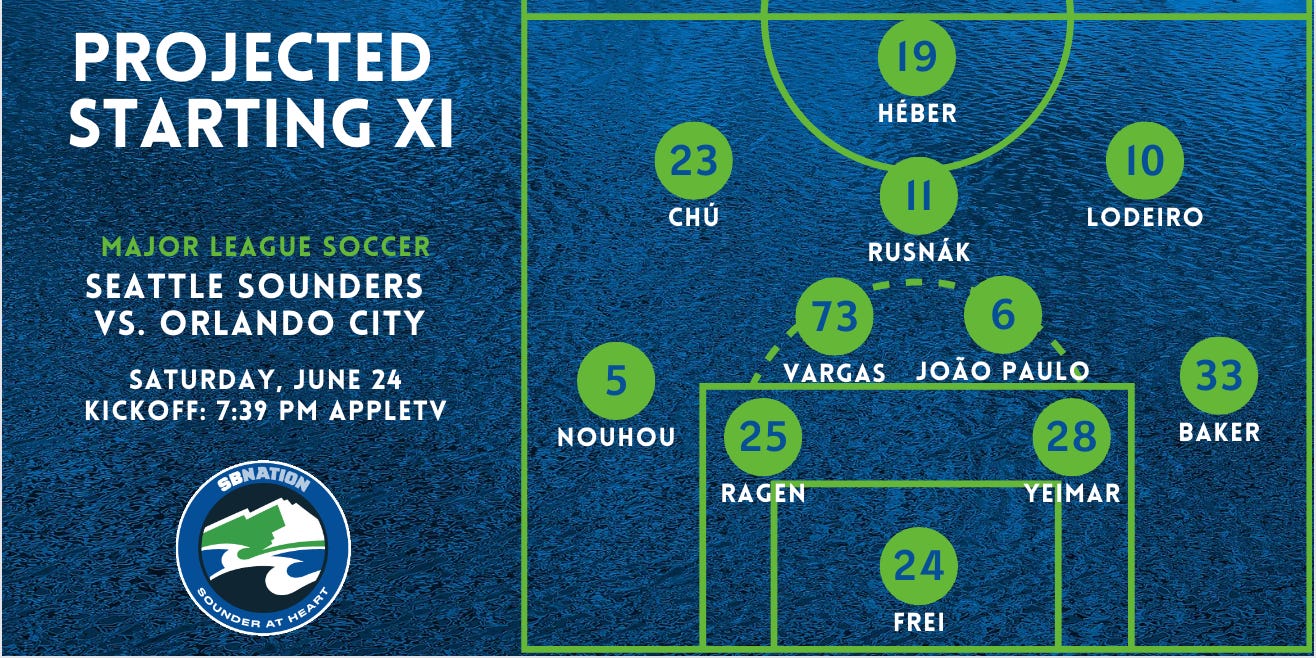 Everything else you need to know
Comments